Social Calendar 2019
| | | |
| --- | --- | --- |
| Friday 25 January | Burns Night | 7.30pm in the church hall |
| Friday 24th May | Quiz Night | 7.30pm church hall |
| Saturday 8 June | Sponsored Walk | 9.50am front of church |
| Saturday 22nd June | Summer Fair | 10.00am to 12 noon |
| Friday 20th September | Silent Auction | 7.30pm church hall |
| Saturday 23rd November | Christmas Fayre | 10.00am to 12 noon |
Monday Evening Bible Study Group



The Monday evening Bible Study group meets on second and fourth Mondays at 7.30pm, presently in the church hall. You don't need to know your Bible in depth. Meet like minded people to read, discuss, and understand how the Bible can help us in our everyday lives. A warm welcome awaits you.
Details from Neil or Joan Cape 674276.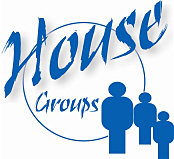 House Groups

Does that sound daunting? Hopefully not, for the groups we have in St Mungo's are relaxed, friendly and open to everyone. They offer the chance to deepen friendships, to give and receive support and to talk through some of the nitty-gritty issues of being a Christian in the 21st Century. A group meets fortnightly on a Wednesday evening; please feel free to come along. Dates and venues are given in the Pew Leaflet or you can phone 672347 for details.
Pastoral Care Group



The Pastoral Care Group visits the elderly housebound, those recovering from illness, those who have been bereaved and those in many other situations, to let them know the church family is thinking of them. If you feel you could spare some time to help this group by visiting, you will be warmly welcomed. Contact Margaret on 672347 for more information.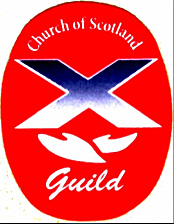 The dates for the 2019 / 2020 season is shown below. The presentations will be added when the programme is confirmed
All held in the church hall starting at 7.30pm unless otherwise stated.
Convenor - Agnes Ovenstone, 672387

Vice Convenor - Sheila Haig, 672094
Secretary - Janet Lyell, 678062

Treasurer - Margaret Black, 673399
| | | |
| --- | --- | --- |
| 2019 | Topic | Presenter |
| Oct 7 | Forsyth Butchers Peebles | Louise Forsyth |
| Oct 21 | Commodity Night | |
| Oct 24 | Communion @ St. John's & Kings Park Church | Dalkeith |
| Nov 4 | Church of Scotland Guild | Ian Whyte |
| Nov 18 | Malawi Fruits | Russell Crawford |
| Dec 2 | Mdlothian Waste & Recycling | Sheila Radford |
| Dec 16 | Christmas Meal | Navaar |
| 2020 | Topic | Presenter |
| Jan 6 | Keep Fit | Margery Bissett |
| Jan 20 | Scots Night | |
| Feb 3 | Park Lodge | Lou |
| Feb 17 | Flower Arranging | Irene Young |
| Feb 29 | Gathering - Loanhead Parish Church | Loanhead |
| Mar 2 | Sam Radio (Scottish Autistic Media samradio.org) | Phil Ross |
| Mar 14 | Afternoon Tea | |
| Mar 16 | AGM & Beetle Drive | |
| Mar 30 | Meal | |
Updated 12 October 2019