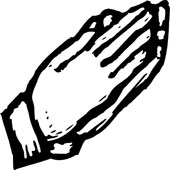 St. Mungo's prayer group meet every Sunday morning between 10.00 and 10.45am in the church. The meeting is open to anyone and will include prayer requests received from this web page.

Prayer Requests

The following prayers have been received and have been / will be prayed for at the St. Mungo's prayer group meeting.
Request
May the Peace and Light of the Risen Christ fill your lives and your families this Easter Season! Please, pray:
That Our Lord God strength the relationship between Dejan M. and me!
THAT HE WILL BE VERY MUCH INVOLVED IN MY LIFE AND ME IN HIS!
For GOING DEEPER IN KNOWING EACH OTHER!
That WE SPEND A LOT OF TIME TOGETHER!
That our love will grow stronger day by day and that we always place God in the center of our lives! Thank you for all your prayers. Praying for you from Belgrade in Serbia
Please pray for God to guide and heal my brother Jude and lead him away from this destructive relationship. May God grant him the wisdom to see the truth and grant our family the grace of a peaceful and happy resolution to this ordeal. Thank you
Dear Friends please pray for me. My boyfriend ended our relationship months ago and doesn't want to reconcile. I've grieved dreadfully for him and what's lost. I've passed into a quieter stage of 'mourning', feeling flat, empty, very tired and not really knowing what to do next in my life. As a Christian I feel the that I should be still and wait on the Lord, such verses come to me often, but as a 'single', I feel I should make new friends and develop a social circle. I'm confused and frequently just want solitude. Pray for strength, wisdom and guidance. Amen
I would be grateful if you could always pray for me for finance and a job to come soon which I really need very badly. I face many setbacks. Please help me.
Dear God, Thank you for my friends who have helped me keep going since my husband died.
Please pray for my mother. She had a heart attack four weeks ago, but had to be re-admitted to hospital yesterday.
Please pray that people in power will divert resources to help the starving.
Penicuik: St. Mungo's Parish Church (Church of Scotland). Scottish Charity No SC005838