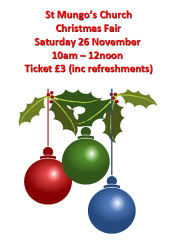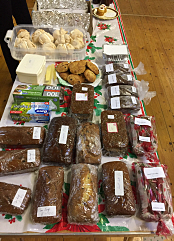 Homebaking delights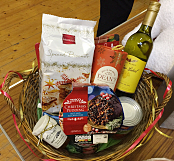 Christmas Hamper of goodies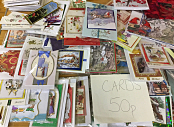 Great selection of Christmas cards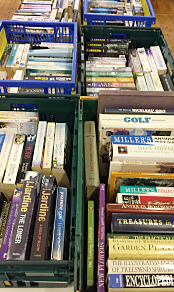 Lots of books to read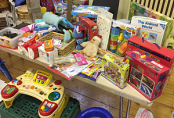 Toys for every occasion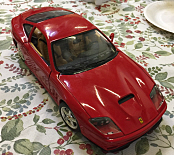 This bright red Ferrari only 50p. What a bargain

Christmas Fair - 26 November 2016
Story and photos - Jim Paterson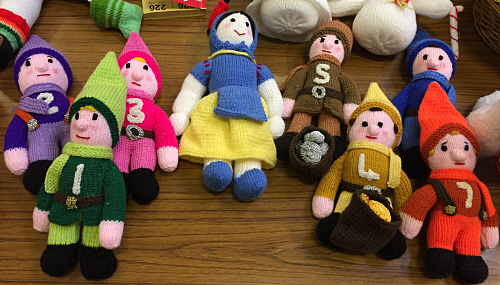 Snow White and the Seven Dwarfs.top prize in the raffle



The St Mungo's annual Christmas Fair provided a warm welcome for those in need of refreshment on a cold and damp November morning. Though the temperature had warmed slightly from the white frosty wakenings earlier in the week, it could hardly be called 'warm' !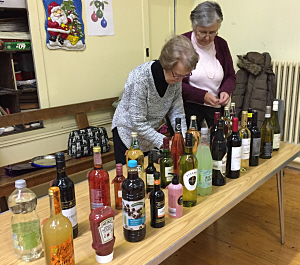 A wide range of stalls were on hand to treat visitors, with the bottle and homebaking both attracting attention. I managed to grab my favourite Tea Loaf, with a special extra 'Whisky'. Baker Carole Lough confided that 2 tablespoons of the amber nectar went in, so no driving after a slice of this one then! Can't wait to try a slice though.

Mary Paterson and Barbara Sprott were on the bottle stall, and 5 tickets a pound seemed good value for a chance to win a bottle or two. Three of mine came up trumps with 2 bottles of wine, and one of hand wash. However I did do better than previous years.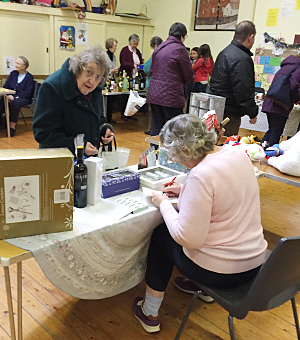 A great selection of cakes, drop scone (or are they pancakes, I can never tell) with endless coffee or tea provided the opportunity to sit down and catch up with the 'gossip' with those around the table.

The toy stall was heaving with goodies, and the book stall had been filled with a new selection of books, fiction and non fiction.

The raffle table had an amazing selection of prizes, with Barbara Sprott, well known for her teddy bears, donating Snow White and the Seven Dwarfs.

Though the date was shared with Sacred Heart School Christmas Fair, and another in Fair in Carlops, organiser Agnes Ovenstone was able to report a total of £522, including a 5 Euro note (where did that come from?) raised for church funds.



| | |
| --- | --- |
| Looking for a home | More knitted figures from Barbara |