Easter Services at St. Mungo's 2021
Easter Sunday Service - 4 April In church & Online

Welcome to St. Mungo's this Easter Sunday to in church or online Easter Sunday 4 April at 11.00am. Part of the From the Heart of Penicuik to the Heart of Easter series. Today's theme The Heart of the Matter: 'Jesus, our Risen Saviour'

An abridged copy of the service was supported by our dial in audio service, no internet connection required on
01968 700121 or listen here




Good Friday Service - 2 April online at 7.30pm 'Broken hearted'

Welcome to St. Mungo's on Good Friday 2 April for our evening Easter Week service, part of the From the Heart of Penicuik to the Heart of Easter series, see programme detail in article below. The evening follows the theme
'Broken hearted'

An abridged copy of the service was supported by our dial in audio service, no internet connection required on
01968 700121 or listen here


St. Mungo's Palm Sunday Service in church and online - 28 March


The start of Holy Week is celebrated with Christ's triumphant entry to Jerusalem.

Our theme this Sunday: Look, your King is coming

Our service included celebration of Holy Communion.
The Rev John Urquhart led our worship supported by members of the congregation.

An abridged copy of the service will be supported by our dial in audio service, no internet connection required on
01968 700121. or listen here


Holy Tuesday Service 30 March online at 7.30pm 'Heart felt'


Welcome to St. Mungo's on Holy Tuesday 30 March for our evening Easter Week service, part of the From the Heart of Penicuik to the Heart of Easter series, see programme detail in article below. The evening follows the theme 'Heart felt'

An abridged copy of the service will be supported by our dial in audio service, no internet connection required on
01968 700121 or listen here




From the Heart of Penicuik to the Heart of Easter

The Penicuik Churches together (PCT) group have designed a programme that while acknowledging thedifficult times we are living through, offers those in our community a way of celebrating Easter.
https://www.penicuikchurchestogether.org.uk/Easter2021.html
A series of videos, between 1 and 5 minutes, were made available each day from early in the morning of the day in question, on the PCT YouTube channel
Services during Holy Week across the churches in Penicuik were presented as shown below: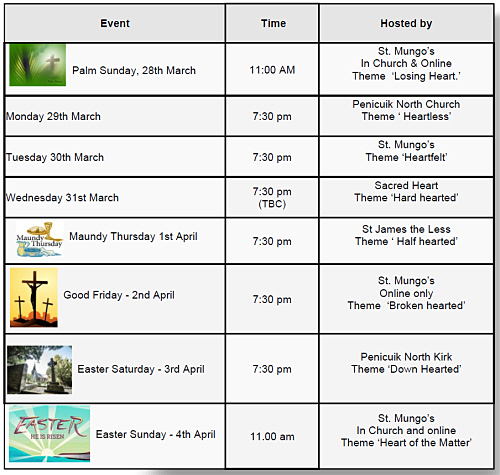 St. Mungo's reopened for Sunday Worship. - 28 March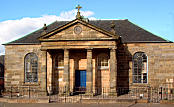 The Scottish Government has allowed us to reopen our church buildings for worship for up to 50 people. The visitors returned following our last in church service at the beginning of January. The rules and regulations were as they were before Christmas (i.e. wearing masks and keeping 2m distance, no singing).
If you would like to come, please let Neil Cape
stmungosessionclerk@gmail.com
know by the preceding Saturday, so that he can get the 'Trace and Test' information ready for Sunday morning.

World Day of Prayer - Friday 5 March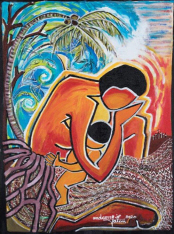 St. Mungo's hosted this year's World Day of Prayer service, online due to the ongoing covid restrictions.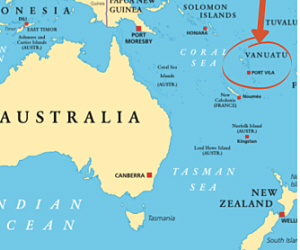 The 2021 World Day of Prayer is prepared by Christian women of the Republic of Vanuatu, a small country in the South Pacific Ocean.
The service included stories, readings, prayers and praise, presented by members of the churches across Penicuik.

Messy Church - Burns' Night - Monday 25 January 2021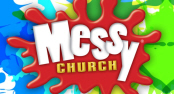 The current lockdown restrictions mean we are unable to deliver Messy Church activity packs to your door. However your Messy Church team have created a short activity sheet, centred around Burns' Night. This uses materials which they think should be able to be found around the house....and if not, they are all the sorts of things which can be easily adapted!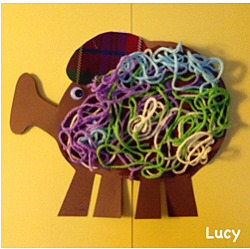 From Bonnie Bagpipes, to a Haggis, and make your own kilt. All the ingredients for a fun evening, or anytime.
Whatever it may feel like, we are not forgotten about, least of all by God. May he bless you, and bring you comfort and strength in these gloomy days.

News from 2020

Help your church every time you shop at Amazon

If you regularly shop on Amazon, did you know Amazon will donate 0.5% of the price of your eligible purchases to your church?
All this at no cost to you.
Millions of products on the site are eligible for AmazonSmile donations, and Amazon promises that using the service won't result in higher prices.
To get started simply signon to at
https://smile.amazon.co.uk/ch/SC005838
(SC005838 is St. Mungo's church registered charity number)
AmazonSmile is a simple and automatic way for you to support your church every time you shop at Amazon, at no cost to you.

Remembrance Sunday Service - 8 November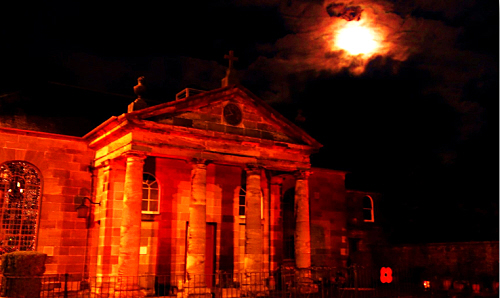 St.Mungo's church lit up red to mark Remembrance - until 11 November 2020.

St. Mungo's hosted the Penicuik Remembrance service, which this year was quite different, due to the Covid-19 restrictions.
For safety reasons, and the restriction on 50 maximum in the chuch we invited local organisations to send representatives only. We could not have the Silver Band and all the standards presented at the beginning. We did have our regular congregation members, the bugler Anna Florence outside the sanctuary to play last post and Reveille, and the piper to play the lament, before the 2 minute silence
The church will continue to be lit red until Wednesday 11 November
Messy Church - Remembrance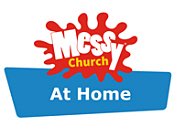 Remembrance Day (or Poppy Day) can be challenging to think about; thankfulness is perhaps easier to understand.
Being thankful feels especially significant this year; we can be thankful to God and to those who help us, protect us and keep us safe. On Poppy Day, we can especially remember those who helped us, and still help us, in times of war and conflict.

We think you'll have most of what you need in the house, or will be able to improvise. If you get stuck, let Joan Cape 674276 know know and she will try to drop something suitable in to you. Likewise, let her know if you have difficulties printing the stuff, or even reading the attachment - we can get copies to you. Messy Remembrance activity sheet

Kirk In Penicuik (KIP) - Sunday October 25th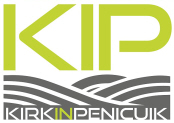 Kirk In Penicuik is an expression of the shared life of the three Church of Scotland congregations in Penicuik. St. Mungo's, North & South & Howgate. A space for wider conversation, mutual support and resourcing for the Christian journey!
The initial activity for the group was held on the afternoon of Sunday October 25th. This was the first of a series of monthly reflective prayer services held in the St. Mungo's church hall which lasted 30-40 minutes.
Full Details

World Polio Day - 24 October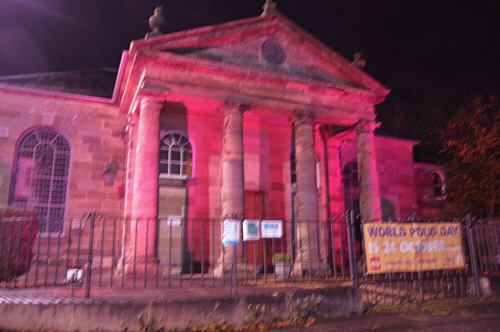 St.Mungo's church is lit up Purple to celebrate Rotary 2020 World Polio Day.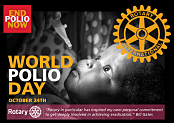 Rotary's 2020 World Polio Day Online Global Update program on 24 October hails this year's historic achievement in polio eradication: Africa being declared free of the wild poliovirus. Rotary Foundation Trustee Geeta Manek, says that World Polio Day is an opportunity for Rotary members to be motivated to "continue this fight." She adds, "Rotarians around the world are working tirelessly to support the global effort to end polio." Find out more at
www.endpolio.org/

Harvest Service Donations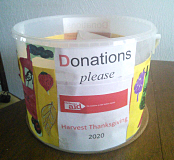 Many thanks to all who donated to the Christian Aid Harvest Autumn Appeal, on 11 October and again on 18 October, which raised over £500 including Gift Aid, plus all those who donated online.
Thank you all.
Janis Hogg

Christian Aid coordinator.


Amazing collection for Blythswood Shoe box appeal. - 17 October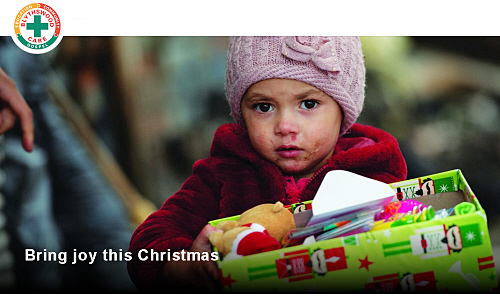 Christine Jackson welcomed visitors to the church on Saturday 17 October bringing their knitted hats, gloves, scarves and knee blankets. Many had knitted the items themselves, others had bought them to donate.
The donated knitting filled no less than seven large sacks, which will be taken to Blythswood Care for their 2020 Shoebox Appeal. Due to Covid-19 restrictions we were not able to display the knitting in the church on Sunday morning, as has been the practice in past years. You can see Christine thanking everyone for their contributions, and telling us all about the Blythswood appeal in our church service video, and the Blythswood video that went with Christine's talk.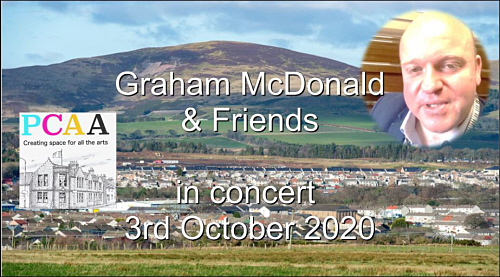 If you watched the Graham lead the Pentland Piano Festival, see article below, then you will enjoy a concert of him playing, with items from a number of his family and friends.
Graham is joined with family and friends for this concert which forms part of the Penicuik Community Arts Association Penfest 2020 online celebrations.
Joining Graham are daughters Sophie and Anna, with friends Dallas, Ara and Steve performing a range of music and song for this concert.
Sit back and enjoy the wide variety of musical entertainment. Click on link below.
Pentland Piano Festival Concert - 1 October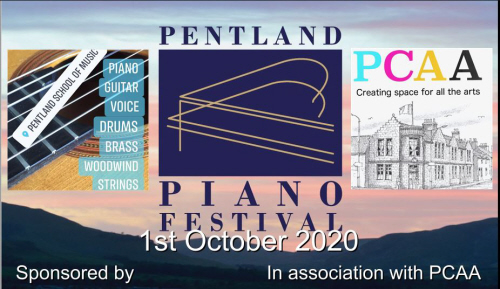 Due to the Coronavirus restrictions and guidance the 2020 Pentland Piano Festival took place on Thursday 1 October on line this year.
Led by Graham McDonald, who often plays the organ for us in the church, the festival featured a wide range of pianists playing for viewers to the recorded festival.
Once again the Festival featured pianists and musicians of all ages and abilities. You can watch the concert and enjoy the music from musicians in and around our community. The Festival was also supported by Penicuik Community Arts Association
Click on this link to watch the Festival.video
https://youtu.be/SMeBtTZb8wc

.
Symphonic Praise 2020 - Saturday 12 September

One of our largest worship events of the year was held on Saturday 12 September.
Symphonic Praise was an evening of worship, with some great hymns from the past and new hymns for today. The recorded event is now available on
our YouTube channel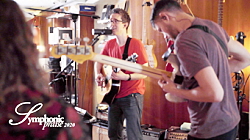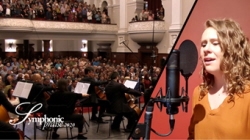 Holiday Club 2020 Wonderzone - July / August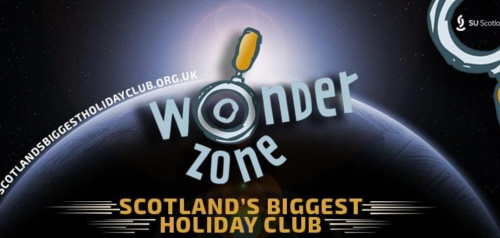 Welcome to Wonderzone catchup. Now completed you can still cach up and view the complete 5 week Penicuik Holiday Club series.
Exploring the wonders of the universe, and thinking about our place in it. We may be small, but we are a very special part of God's creation.

Joint Church of Scotland Service - 1 March

Christian Unity & New Housing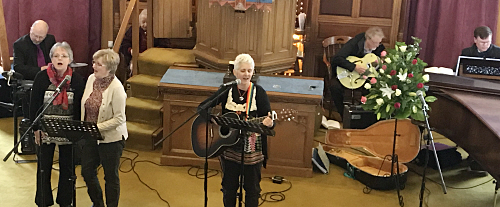 St. Mungo's congregation hosted a joint Church of Scotland service on Sunday 1st March, welcoming members from Penicuik North Kirk, South & Howgate Church, and Glencorse Church to the morning service. Leading our service was Rev Peter Wood, Pioneer & New Housing Co-ordinator for Lothian Presbytery, and locum minister at Penicuik South and Howgate Church. Leading our praise for the service were the praise band from Penicuik North Kirk, Rev Graham Astles on drums, singers Fiona and Alison, Eunice and Ricky on guitars, and Malcolm on piano, together with St. Mungo's resident organist Eileen Marchant.
Messy Church - Sunday 23 February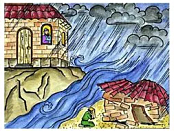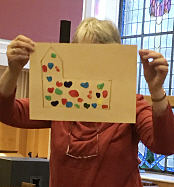 The February Messy church took the theme 'Standing on the Rock' as our theme, where the wise man built on solid rock, and the foolish man on the sand. We will find out what that means to us.
Read about , and see pictures of the activities th echildren were involved in and the celebration time in the church.
Beeslack School Jazz Band at St. Mungo's - Saturday 1 February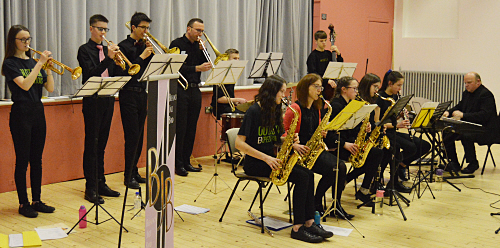 Saturday night in St. Mungo's church hall and the place was jumping to the sound of music. The Beeslack high school jazz band entertained the audience with music from musicals, films, big bands and more. Graham McDonald on piano, introduced and led the band over two sets, a total of 24 tunes. Raising funds for the Beeslack music department, and the Malawi 2020 project that many of the students are also involved in.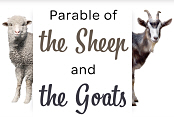 Messy Church - Sunday 26 January


The theme for the January Messy church was based on Jesus's parable of the sheep and the goats. A range of activities and crafts taught us the meaning of the parable, which was completed at our celebration time in the church. A meal finished off our afternoon.
Full Story and pictures
Burns Supper - Friday 24 January


A great crowd from across the Penicuik churches and beyond joined the Burns celebration on Friday 24th at St. Mungo's church hall.
The kitchen team had worked tirelessly to provide a traditional meal of Haggis Neeps and Tatties, followed by trifle, tea, coffee, biscuits and cheese. A full programme of entertainment, with poems and songs from Burns wide repertoire had the audience singing, laughing, and foot tapping.
Full story with listen again and pictures

CHRISTMAS 2019: Nativity Play - 15 December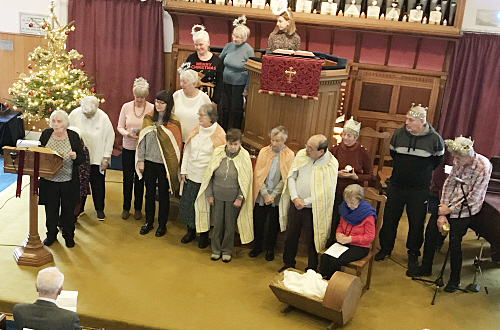 This year the congregation experienced a 'POP-UP' Nativity. Introduced by the story teller Agnes Ovenstone, we travelled with Mary and Joseph from Nazareth to Bethlehem, encountering shepherds, wise men and angels, and the birth of baby Jesus through a series of scenes and actions to tell the story.
Full story and pictures

Christmas Journey - Saturday 7 December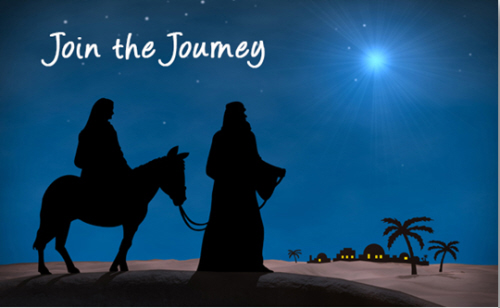 The '
Christmas Journey
', displaying Joseph and Mary's travels from Nazareth to Bethlehem and the birth of baby Jesus, was presented through a series of scenes inside St. Mungo's church on Saturday 7 December. THe church welcomed many families with children who also visitied the switching on of the Penicuik Christmas lights.
CHRISTMAS 2019: Carols with Hope 4 Penicuik - 6 December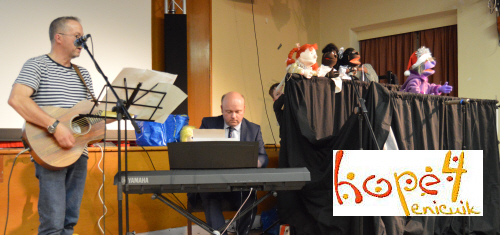 Girlguiding Christmas - 3 December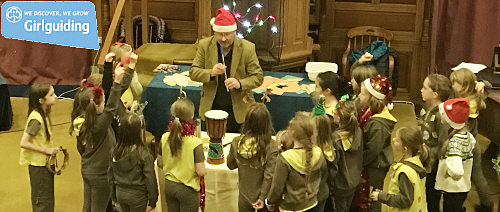 St. Mungo's church welcomed the Girlguiding Guides, Brownies, Rainbows, Rangers and Trefoil for their annual Christmas celebration. With mums, dads, grandparents and friends looking down from the galley, we watched the story of Christmas presented in a different way this year, with help from ministers from the Penicuik Churches Together.

Christmas Fayre - Saturday 23 November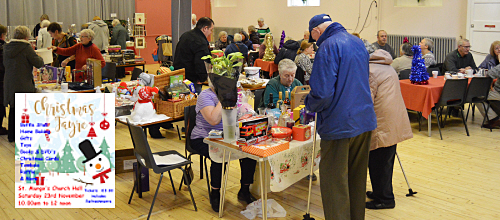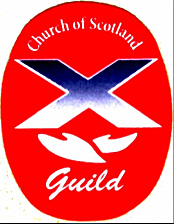 Guild - Visit to the Holy Land - 1 April

The Rev Andrew Don joined the Guild on Monday 1st April to present his story of a trip to the holy land.
Andrew related a This fascinating illustrated tale of the trip of a lifetime.
Fullstory


Messy Church - Sunday 31 March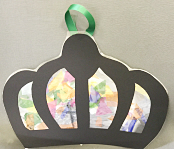 Our theme for this month's Messy Church was ' Who is Jesus'. Our crafts and activities helped us learn about who Jesus was and how he saw himself when here on earth. The celebration time in the church was led by Joan Cape, who presented examples of the teaching of Jesus the man. Songs and actions helped in our understanding. A family meal completed the afternoon.
Full Story
.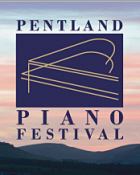 Pentland Piano Festival - 30 March

Over 60 participants took to the stage in the South Church Penicuik on Saturday 30 March for the day sessions for pianists of all ages. Some teamed up with fellow pianists for the duet section. Over twenty of the players returned in the evening to entertain us with a concert covering a variety of musical themes, classical to film and musicals, as well as jazz. Attracted pianists from Penicuik, Midlothian, across the UK and Europe.
Guild - Community Choir - Monday 4 March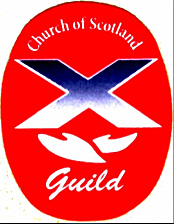 The Penicuik Community Choir entertained a great audience with a range of favourite songs from shows and films. Liz McKeon led the choir singers which included solo pieces as well as the full choir. With something for everyone, and singalongs invited for those evergreen songs that we all recall as soon as we hear the opening bars.
Full story and pictures
.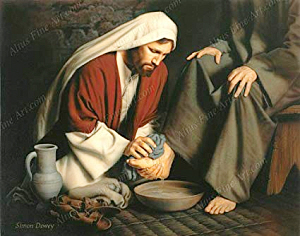 Messy Church - Sunday 24 February

Our theme for this month's Messy Church was "I'm not doing that!" We found out just what Bible passage this related to.Through various crafts, stories and song we found out the answer.
Full Story

Girl Guiding Thinking Day - 19 March Travelling through time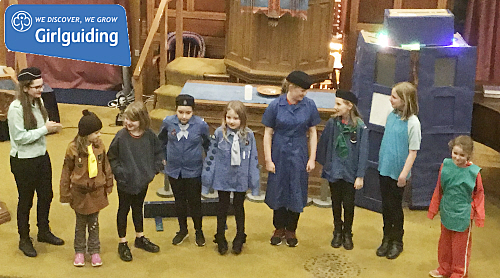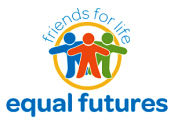 Guild - Equal futures - Monday 18 March

Sarah Murphy told the Guild meeting on Monday 18th about her work with the Equal Futures charity, which involved us in some practical work as well.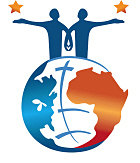 Twinning Reaching out across the world

Your Kirk Session agreed that we take up an offer from Lothian Presbytery to twin St. Mungo's church Penicuik with a group of churches in Saontalpur in the East Himalaya Diocese of the Church in North India.
The Rev Hugh Trevor, who has visited this area several times, will tell us more when he visits us at St. Mungo's for the Sunday service 3rd March.
Full Details


Guild - An evening with Mary Millan - 4 February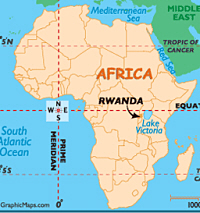 Mary Millan was the guest speaker at the Guild meeting in St. Mungo's on Monday 4 February, where she spoke of her connection and involvement with the African country of Rwanda.
Mention Rwanda and Genocide, Tutsi and Huti spring to mind. Mary would touch on this but opened her talk by positioning Rwanda as slightly larger than the size of Wales. Where Wales has a population of 3.1 million people, Rwanda has over 12.2 million. Situated just south of the equator the country is bordered by Uganda, Tanzania, Burundi and the Democratic Republic of Congo. The country is called 'the land of 1000 hills',
Full Story

Messy Church - Sunday 27 January

Our theme for this month's Messy Church was "Refugees" - based on the time when Jesus and his family were refugees. We found out when that was, with the Gospel of Matthew helping to find the answer. Clues were discovered through crafts, story and song. A time for families with young children learn about life, through stories from the

Burns Supper - Friday 25 January 2019

St. Mungo's Burns Supper started with Jack Mullins piping in the guests, Gordon MacDonald wlecoming the hearty audience and our minister Rev John Urquhart reciting Burns Selkirk Grace. Mark Wells then brought in the haggis, led in by piper Jack Mullins, with Godon Macdonald adressing and toasting the haggis before we all tucked in. An amazing range of poetry, stories and song followed, presented by a talented group of members from across the Penicuik churches.
Full Story with listen again


News from 2018



Christmas Fair Quiz - answers
The Christmas Fair on 24 November included a quiz. There were only two correct in all of the ones returned so the prize was split between them. Click
answers
to see how you got on.


Christmas Eve, fourth advent - 24 December
We prepared for the arrival of the new born King, Jesus Christ on Monday 24th December with two events.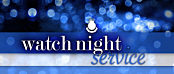 The birth of the new King - 11.30pm
The Watchnight service continued our journey to the birth of Jesus using story, scripture, video and praise. On the turn of midnight we lit the final fifth Christ Child candle in the centre of our advent ring, heralding the arrival of the saviour, this Christmas day.
Full Story with carols, talk and video

Fourth Advent Family Service - 4.00pm
The family service at 4.00pm on Christmas Eve attracted families with children to hear and take part in the real story of Christmas and the arrival of the baby Jesus. Led by Joan Cape we followed the journey to the stable in Bethlehem through story, scripture, and song, with Andrew Dunsire and Phoebe Middleton leading the praise.
Full Story

Foodbank Christmas Lunch - 21 December


Food Facts Friends Christmas lunch on Friday 21st welcomed over 60 visitors to St. Mungo's church hall. Town Crier 'Mose' opened the event and our traditional Christmas meal was introduced by the Rev John Urquhart saying the grace. The Salvation Army band played Christmas carols throughout our meal which was followed by a thank you from charity patron Michelle Ballantyne MSP. A visit by Santa Claus, handing out gifts to all the children and adults was followed by a free raffle where four lucky winners collected large Christmas hampers.
Full Story

Third Advent Sunday Nativity Play - 16 December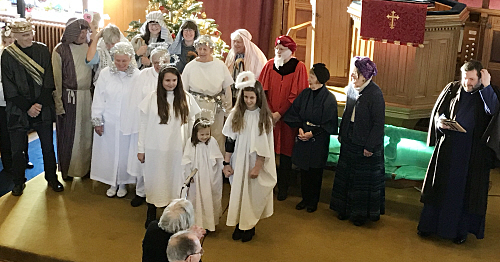 Our nativity story had the full cast of Mary & Joseph, Angels, Wisemen, Shepherds, King and Prophet, to perform the story of the birth of Jesus.

Hope 4 Peniucik Carol Concert - 8 December
The much loved annual carol concert in the town hall on Saturday 8 December saw the Penicuik Silver Band, the Puppets and much more, bring us the real meaning of Christmas through story, theatre and song.
Full story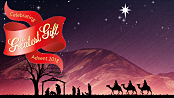 The Christmas Journey - 7 December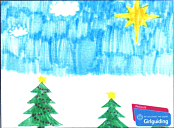 Girlguiding Christmas - 5 December
On Wednesday 5th of December St. Mungo's played host to Penicuik and Midlothian Girlguiding, Rangers, Brownies, Trefoil and Rainbows girls, parents and friends, for their annual Christmas Service.
Full Story, Pictures and listen to the service

First Advent Sunday - 2 December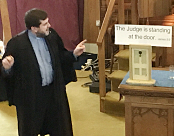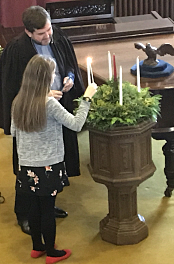 Sunday 2nd December marked the first advent Sunday and our minister John Urquhart invited Charlie from the congregation to light the first candle, the Candle of Hope on our advent circle. We can have hope because God is faithful and will keep the promises made to us. Our hope comes from God.
Our theme was judgment, which we all face at the end of our lives. Christ died to take away the sins of many people and come to save everyone who is eagerly waiting for him.
Messy Church - 25 November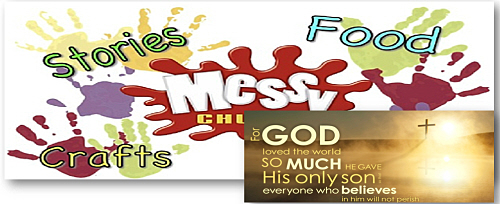 With the advent of Christmas approaching the theme
'God loved the world so much'
was brought to life with crafts, fun and song. The celebration time in the church had the children playing out the nativity and hearing stories of Jesus, with songs and prayer. A great family meal completed our afternoon.
Full Story
Marcus Swietlicki Recital - 24 November
Marcus Swietlicki treated us to a wonderful evening of classical music and music from the shows. Accompanied by Michael Barnett on piano the audience of over 70 people sat in awe at the performance.
Full story with links to hear the music
.

This years Christmas Fair was full of amazing items to see and buy.Toys for the kids, stocking fillers and more. The raffle this year had an amazing top prize. With a full range of refreshments the visitors wre in for a real treat.
Full story and pictures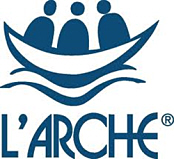 Guild: L'Arche Housing - 19 November
Lady Clerk presented the work of L'Arche Housing as part of the Guild meeting on Monday 19th. Along with colleagues from the movement we heard of the fascinating history of the venture, formed by French Canadian Jean Vanier. With facilities across the world we listened to the team from Edinburgh tell us of the work the organisation does locally.
Full Story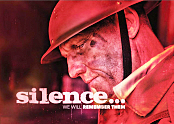 This Armistice Centenary service was particularly poignant falling on the11th day of the 11th month, exactly 100 years from the signing of the Armistice, bringing to an end over 4 years of WW1 hostilities.
The Rev John Urquhart led the service, with Penicuik Silver Band leading the music for the praise.

Guild 90th Anniversary1928 : 2018 - 27 October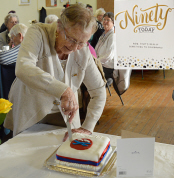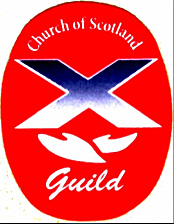 St. Mungo's Guild celebrated its 90th anniversay on Saturday 27 October. We heard about the history of the Guild from its early days though tothe present time.
With talks, and songs from the times, plus a sing song for us all to join in made for a great afternoon.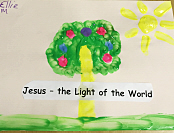 Messy Church - 28 October


Theme for the October Messy Church was 'Light of the World'.
Your word is a lamp to my feet and a light for my path.
St Mungo's Hall resounded to the fun, activities, fellowship, praise and hot dinner to finish for families with children of primary school age.
Full Story

Hats Gloves and Scarves - 21 October 2018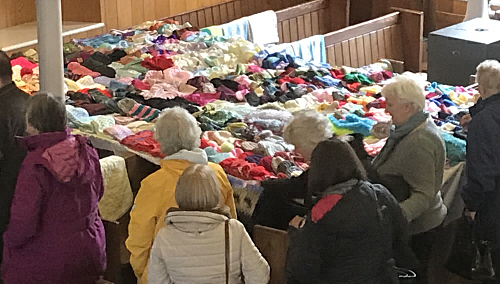 St. Mungo's congregation once again rallied to the call for warm clothing for those in Eastern Europe that have little to keep them warm when winter strikes hard. Sharpening their knitting needles we could almost hear the clicking around Penicuik as woolly hats, gloves, scarves and blankets were produced in abundance.
Co-ordinator Christine Jackson reported over 500 items on display at the service on Sunday 21 October. An amazing blaze of colours you could not help but see as we entered the church.
Full Story and pictures
Moderator visits foodbank at St. Mungo's - 5 October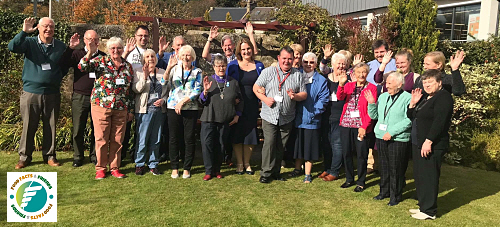 Food Facts and Friends welcomed the Rt Rev Susan Brown to Penicuik St. Mungo's church hall on Friday 5 October, to see for herself the good work the foodbank and drop in centre provides those in need across Midlothian. Rev Susan Brown was returning to her home town of Penicuik, Midlothian for the visit to Food, Facts and Friends Foodbank, which is hosted in St Mungo's Parish Church Hall.
Full Story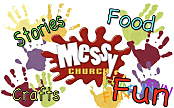 Messy Church - 29 September
This month Messy Church had a good look at the bible, answering some questions about what it is and why we should read it. Our big bible timeline helped us better understand how some of the well known stories fit together. Using a range of activities and crafts we went on to learn all about the Bible . Celebration time in the church was followed by a meal together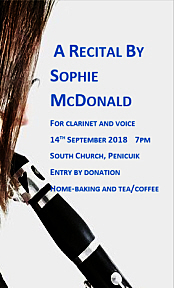 Recital - Sophie McDonald - 14 September

The talented young singer and clarinetist, Sophie McDonald filled Penicuik South Church with song and clarinet music for her recital on Friday 14 September 2018.
The audience were in for a musical treat indeed as Sophie entertained us with two acts opening with songs modern, jazz and classical. Following a short break and we were being treated to some of the most beautiful clarinet music written. Sophie was joined by her father Graham McDonald accompanying her on piano.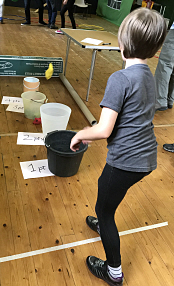 Messy Church Sports Day - 26 August

Inclement weather called for a change of plan for Messy Church on Sunday 26 August. Relocating to the church hall, the children enjoyed a range of 'sporting' activities, without getting wet. Sheila Anderson led the story time, which was followed by a BBQ.
Full Story

Holiday Club 'Teambuilders' - 12 August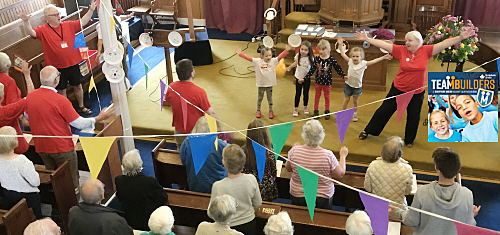 St. Mungo's welcomed families and friends from the North and South churches to a service that celebrated the completion of another successful holiday club week.
Presented by the team who led the holiday club, held in the North Church, we were given an insight and flavour of the content and activities that took place with the children throughout the week.
Full Story
with links to talks and videos during the service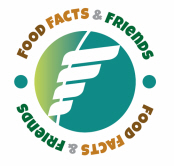 Garden Party - 28 July

The Food Facts Friends garden party welcomed a good number of families and individuals, despite the heatwave on Friday giving way to grey clouds and rain. Organiser Mark Wells switched to plan B set inside St. Mungo's church hall.
Town Crier Mose opened the party, followed by Mark Wells telling us how it works, who supports the foodbank, and the work of the always welcomed volunteers, many who turned out to help serve refreshments throughout the afternoon.
Full Story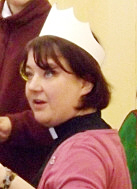 Farewell to Lynsay Downs - 8 July
Sunday 8 July is Rev Lynsay Downs' last Sunday as Rector at St James the Less. Let's thank God for all He has done through her while she has been in Penicuik, and ask Him to bless her new ministry at St Ternan's, Banchory. The congregation of St. Mungo's wish her well as she takes up her new charge on 1st August.

The Great Giveaway - 24 June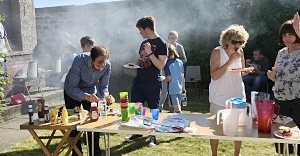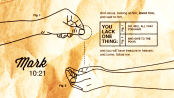 Messy Church theme on Sunday 24th was 'the great giveaway'. Based on Mark 10, the crafts focused on what we can do for others rather than for ourselves. A sketch played out in the church at celebration time reinforced the message. A great BBQ under the blazing sunshine in the garden added to the fun of the afternoon.
Full Story

Summer Fair - 16 June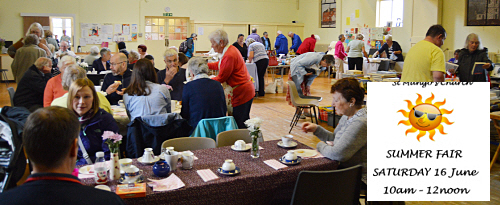 A great crowd visited St. Mungo's church hall on Saturday 16 to be tempted by the wide range of items on display. Home baking, bottle stall, knitting, books, jigsaws, tombola, birthday and special occasion cards, plus of course the raffle. A special 'guess the teddy bears name?' saw a few heads being scratched! Refreshments always at hand.

Sponsored Walk - Saturday 9 June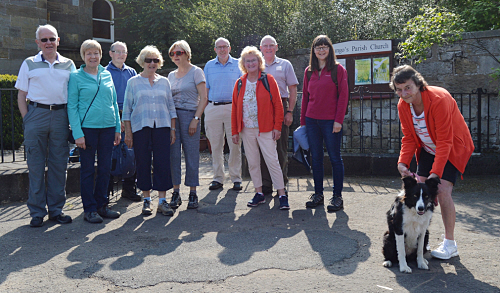 The sun shone on the 11 walkers, and Rosie the dog, as they set off from St. Mungo's to walk the Tweed valley from Cardronna to Innerleithen. Along the river and over the hills, with a call for ice creams at Caldwells in Innerleithen made it a great day out, with some walkers turning out in their shorts.
Full story and pictures

Messy Church - Sunday 27 May
The sun shone down on Messy Church looking at one of the great festivals in the Christian year, Pentecost. What's it all about and what it has to do with each of us? Craft and activities, some in the garden uder the sun, making windmills, helicopters, rockets, a collage and more. With our celebration, and family meal.
Full Story

Quiz Night - Friday 25 May
The 'Smart Alec' teddy bear trophy of the annual Penicuik Churches Working Together Quiz Night returned to St. Mungo's following a challenging evening of questions designed to test and tease the contestants knowledge. Four teams pitted their wits to answer, or not in certain cases, the sometimes fiendish questions put to them by question master Gordon Macdonald and Agnes Ovenstone.
Full Story

Messy Church - 29 April
'Two Charcoal Fires' was the the theme for the April Messy Church on Sunday 29th. The reference to the two fires appears only twice in the Bible, Lots of crafts and activities that told the story, with time in the garden for some of the activities,
Celebration Time in the church was led by Rev Andrew Don and Sheila Anderson recalling the story of Peter and doubting Thomas.
Full Story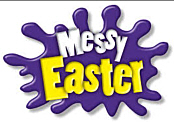 Messy Church - 25 March
Messy Church this month looked at how Easter offers a 'second chance' to come to God – it's never too late. With crafts, activities and celebration time in the church, finishing with a meal for the whole family.
Full Story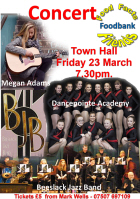 Foodbank Fundraiser Concert - 23 March
Over 60 people gathered in Penicuik Town Hall at 7.30pm on Friday 23 March to see and hear over two hours of entertaining music, song and dance from a fantastic line up of talented musicians, singers, and dancers.
The concert featured Megan Adams, Sophie Penman, Dancepointe Academy, and the Beeslack Jazz Band provided an entertaining evening, while helping to raise funds for the Foodbank.
Full Story


Messy Church - God's Big Family. 25 February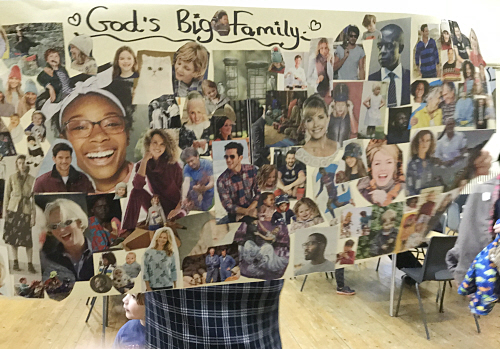 Messy Church, on Sunday 25 February took the theme 'What is Family'. The 'Messy team' had put together a range of crafts and activities to bring out the 'All God's family' theme. Lots of crafts, activities, and time of celebration. All about our own families, other people's families and how we are all part of God's Big Family.
Full Story

St. Mungo's welcomes new elders - 11 February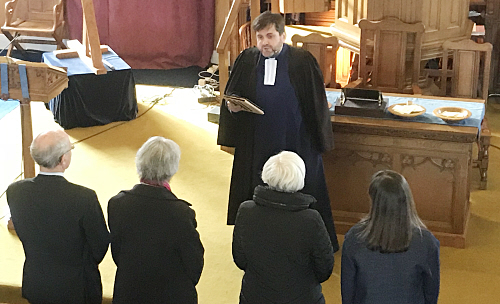 The Rev John Urquhart later ordained and welcomed four new elders. Agnes Haggart, Elaine Jacobs, and admitted them along with Joan and Neil Cape as elders in St. Mungo's.
Hear the full ordination and the vows taken by the elders and congregation
,

Messy Church - 28 January. 4.00 to 6.00pm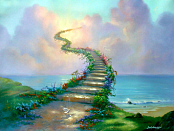 This months theme was "
Stairway to heaven
", and we were looking at the story of Jacob, Genesis 28, 10-19.
Interesting crafts, ladders, angels climb ladders, and cakes. Plus Celebration time in the church.
Full Story and listen to the celebration time

Burns Night at St. Mungo's - 26 January
Rabbie Burns meets Bannock Burn at the St. Mungo's Burns Supper on Friday 26 January. Celebration of the 'Bard' included the traditional meal of haggis and neeps, followed by a wide range of entertainment including a trip back to 1314 to the battle of Bannockburn to meet Robert the Bruce and his soldiers. Read the
Full Story

Souper Sunday at St. Mungo's - 7 January 2018
St. Mungo's supported Souper Sunday, where our elders led the act of worship, highlighting the many issues surrounding HIV, both at home and overseas. The service was followed by a simple lunch of soup and bread.
Full Story


News from 2017


Christmas Eve at St. Mungo's - 24 December
Christmas Eve Sunday started with our morning service at 11am. John took the theme 'courage of Mary' for his sermon, drawing on the work of Timothy Keller and his book 'Encounters with Jesus'. We were asked to think about Mary and her courage to think about what she had heard.
Full Story and listen again service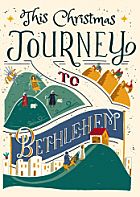 All-Age Christmas Eve - 24 December
Christmas Eve afternoon saw the Messy Church team put on the Christmas Story for all ages. Joan Cape led the service with help from Sheila Anderson, Margaret Webster, Rae Hunter an Olivia, to tell us the story of the journey to Bethlehem by Mary and Joseph and the birth of the baby Jesus. The story contains links to hear what happened during the live service at each stage.
Full Story

Feeding those in need at Christmas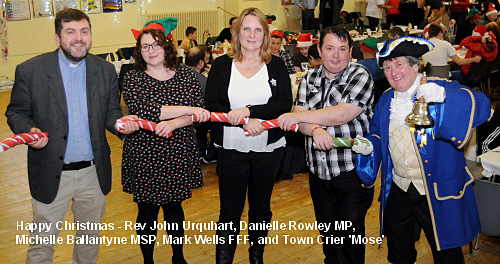 Food Facts Friends provides food to those in need throughout the year, through its foodbank, which operates out of St. Mungo's church hall every Monday and Friday.
For Christmas they pulled out all the stops to ensure more than 180 hungry souls enjoyed a Christmas lunch, or received enough to make one themselves, or have it made for them.
Full Story

Nativity Play - Sunday 17 December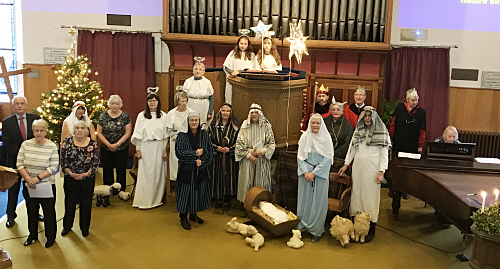 At the morning service we watched and listened to the nativity story of the birth of Jesus, in a manger in Bethlehem, as presented by the Sunday School and supporters. What better way to continue the real message of Christmas.
Full Story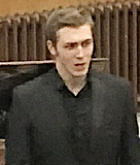 Festive Songs - Saturday 16 December

Penicuik Rotary presented the amazing young singer Marcus Swietlicki, who performed a range of festive songs from classical opera's, film and shows, ending with Christmas Carols like you have never heard them before.
Accompanied by Michael Barnett, and Marcus's brother Rory on piano, the audience were amazed by this talented young tenor singer.
Full Story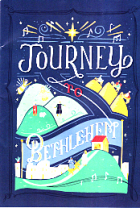 Hope4Penicuik Carol Event - 15 December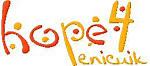 The Town Hall was filled with families and friends to experience the age old story of the birth of Jesus told through song, story and some video. Joan Cape led the story, with the help of readers from all the churches in Penicuik, and of course the puppets. The Silver Band provided musical accompaniment, along with Graham McDonald leading some of the Christmas carols on the piano.
Full Story

Pentland House Carol Event - 14 December

The snow was falling, and lying on the ground, as the Salvation Army band rang out tunes of well known carols on Thursday 14 December 2017. A small crowd gathered to swell the singing and welcome in the Christmas message.
Full Story

Penicuik Churches Christmas Services


Join your church to celebrate the birth of Jesus. Full range of services, where we gather together to worship the new born king.
Full Service List

Messy Church - 26 November

St Mungo's Hall Christmas theme was
'What's really important about Christmas'
Telling the Christmas story through the eyes of Joseph, and his homeless family, thinking about what it means to be obedient to God when life turns upside down.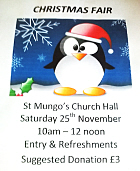 Christmas Fair - Saturday 25 November

Jack Frost had left his calling card, freezing cold with the ground snowy white, as St Mungo's opened the doors for their annual Christmas Fair. The warmth inside was welcomed by all the visitors, able to unwrap their thick coats and scarves.
A great selection of cakes, pancakes, cream scones, and the first mince pies of the season, thanks to Christine Jackson, all hand baked, were served with endless coffee or tea. The refreshment tables were full of laughter and chat as many tall stories were told and gossip exchanged.
Full Story

Remembrance Service - 12 November

The church was filled with members of the Royal British Legion, Army and Air cadets, Girlguiding, Scouts, Boys Brigade, and local dignataries, who had marched in parade down Kirkhill. They were joined our regular worshippers. The Lord Leiutenant of Midlothian, Sir Robert Clerk, represented her Majesty the Queen. The Rev John Urquhart led our service of Remembrance, opening his sermon showing a copy of a pocket sized Gospel of St. John, given to every soldier in the First World War, and what it meant to many.
Full Story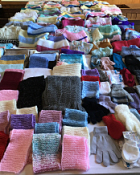 Hats Gloves and Scarves - 5 November
Sunday 5 November saw the church filled with woolly hats, gloves, scarves, knee blankets and children's cardigans, all destined for the Blythswood Care Shoebox appeal.
Christine Jackson, the St. Mungo's coordinator, who organises all this knitting activity, and donations for those who don't knit, summed up the display in one word,
Wow!
Over 500 items donated and displayed.
Full Story

Messy Church - 29 October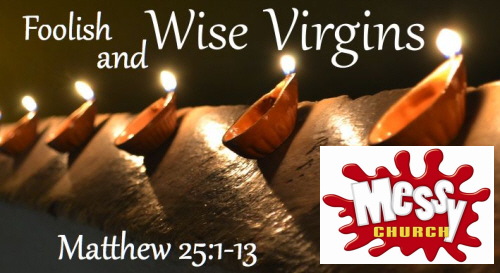 The Messy Church on Sunday 29 October took as the theme, the parable of the foolish and wise virgins, which for our afternoon became the wise and foolish bridesmaids. Our crafts, activities and time of celebration in the church made us think about how ready we are to respond to Jesus when He calls,
Full Story

Harvest Thanksgiving - 8 October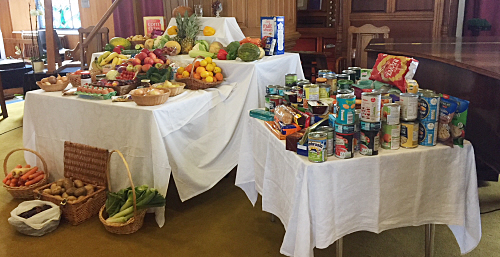 The tables were laden with produce of all kinds, for the harvest thanksgiving on Sunday 8 October. We thanked God for the bountiful crops which provide food for His people here on earth. The Rev John Urquhart preached the service. All the food was given to both food Facts Friends foodbank which operates out of St. Mungo's church hall, and Penicuik North Church Foodstore.
Listen again to the service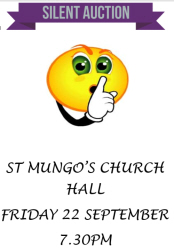 Silent Auction - 22 September

The number of donations was amazing so the auction started with a bang. We had everything from crystal to beautiful blankets with all you could think of in between. We even had a bread maker. It was a really successful night and we had a lot of fun. Thanks to everyone who helped in any way.
Full Story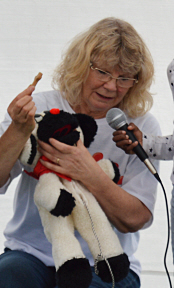 Messy Church Sports - 27 August


The weather stayed fair for our sporting time in the park. Lots of games for the children to enjoy, from swingball, leaky bucket, throwing the welly, and skiing. Celebration time led by Sheila Anderson, had us all guessing as we learned more about Jesus and God. A BBQ of nice things to eat and drink finished our afternoon.
A great day in the park to open the new season of Messy Church.

An Evening of Music with Sophie McDonald Saturday 26 August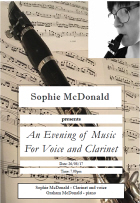 An amazing performance from Sophie McDonald in front of a great audience at the South Church Penicuik. Her repertoire started with a selection of classical songs, and songs from the musicals. A short break then straight into a full selection of music for clarinet. Over 90 minutes on stage, a real test of endurance for Sophie. Assisted by father Graham on piano, the pair delighted the audience.
Full Story with songs and clarinet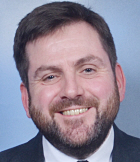 Rev John Urquhart Induction - 10 August
The Rev John Urquhart was officially inducted into his new charge at St. Mungo's on Thursday August 10th at 7.00pm. Th Rev Neil Dougall led the service with members of the Presbytery joinedb by a congregation with members of for all the Penicuik churches, and Craigmillar Park.
Full story

Holiday Club - Epic Explorers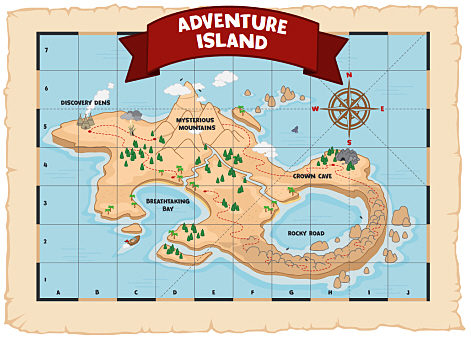 The 2017 Holiday Club this year was held in St. Mungo's church hall, from Monday 31 July to Friday 4 August. This years theme was Epic Explorers
Epic Explorers takes children aged 4-11 through Mark's Gospel to discover who Jesus is, why he came and what it means to follow him. The adventure took us to the island, scampering round the dens, searching the cave to discover the most exciting news you'll ever hear!
Full Story

Rev Hugh Davidson final service - 30 July
Sunday 30 July was the final service led by Rev Hugh Davidson, stepping down after almost 4 years as our Locum minister.
Deputy Session Clerk Margaret Webster led the celebration which followed Hugh's service, paying tribute to Hugh 's dedication to our congregation. Over 40 people from the congregation joined the celebration, and presentation of gifts in the church hall.
Full Story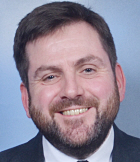 Rev John Urquhart Induction - 10 August
The Rev John Urquhart will be officially inducted into his new charge at St. Mungo's on Thursday August 10th at 7.00pm in the church, where he will be welcomed into our church and community by other ministers and dignitaries in the town. This will be followed by a social gathering in the hall. Members from all the churches across Penicuik and beyond will be invited.
John will then be 'preached in' to our church at the Sunday 13 August service.
All members of the community, local, far and wide, are welcome to attend this joyful event.
MP presents work of Foodbank in House of Commons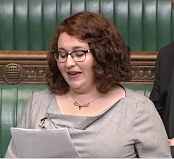 Midlothian MP Danielle Rowley presented the work of Food Facts Friends as part of her maiden speech in the house of commons on Thursday 6 July.
She told members of the house of her visit to the celebration anniversary on 9 June, only one day after she was elected, her visit to the foodbank in St. Mungo's church hall, and the work they do in Penicuik helping those with little or nothing.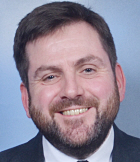 Rev John Urquhart Call sustained - 29 June
It is now official - the Rev John Urquhart will be our new minister,
following Presbytery sustaining the Call at their meeting on
Thursday 29 June, ending 5 years of vacancy for our church.

Messy Church - Sunday 25 June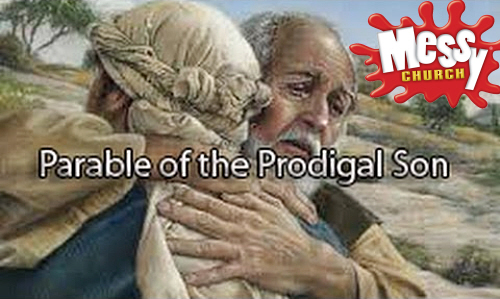 This months theme explored the parable of the Prodigal Son, who learned what it is to be lonely and also what it is to be loved and forgiven.
A supporting range of crafts and activities, some as part of the celebration time in church, made this a great way to celebrate God. We finished off the afternoon with a barbecue in the church hall garden.
Full Story

Summer Fair - Saturday 17 June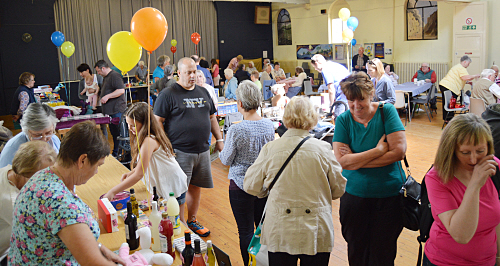 The brilliant sunshine brought out the visitors to join the Summer Fair at St. Mungo's church hall on Saturday 17 June. The tables were full of home baking, with a great selection of cakes and home made jams and marmalade. The bottle and tombola tables joined hands and a single dip for tickets resulted in many prizes for those taking a 'flutter'. A new selection of books, CD's, and DVD's attracted interest too, but the main attraction was the strawberry tea included in the ticket price.
Full Story

Sponsored Walk - Saturday 10 June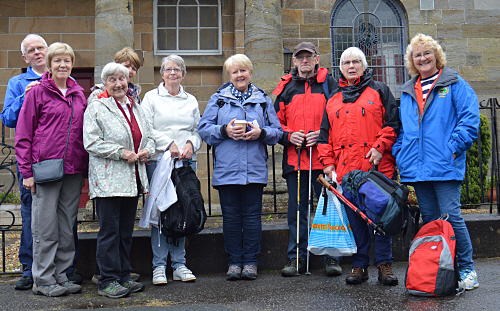 A wet start to the day met the team of walkers as they gathered outside St. Mungo's church. The weather got better as we reached Dalkeith Country Park to meet up with fellow walking friends from Roslin. Soon it was dry and the sun eventually made an appearance as we made our 6 mile walk over some areas of the park not visited before.
Food Facts Friends First Anniversary - Friday 9 June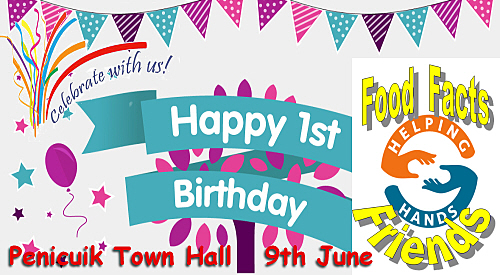 Food Fact Friends celebrated their first anniversary on Friday 9 June in Penicuik Town Hall. Project founder Mark Wells told us how he, together with a number of friends, started the foodbank and drop in centre, dedicating his energy to the relief of poverty and suffering in our community. A range of speakers, including Danielle Rowley our new Midlothian MP, and Steve Wright from Edinburgh City Mission, together with volunteer David Hogg from St. Mungo's, spoke in support of the project which operates out of St. Mungo's Church Hall every Monday and Friday.
Full story and pictures

Messy Church - Sunday 28 May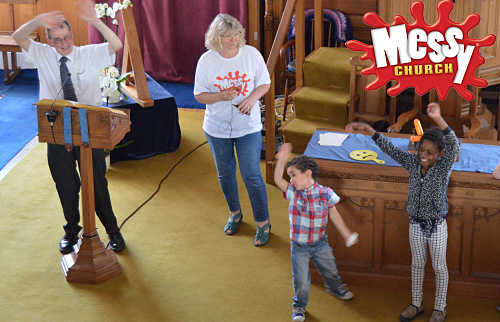 This months theme 'A still small voice', was all about how God speaks to us, often quietly. A wide range of interesting crafts and activities to prompt young minds to think about how god speaks to us. The time of celebration in the church featured stories, activities and song. all finished off with a hot meal for all the family.
Full Story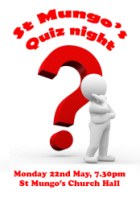 Quiz Night - Monday 22 May

Five teams pitted their wits and scratched their heads over the range of brain teasers at the annual inter Penicuik churches quiz night on Monday 22nd May. Categories included History, British Isles geography, Acronyms, general knowledge, and of course the Bible. With a break half way for refreshments the evening was a great laugh and enjoyed by all.
Full Story

Sign the Call for New Minister - 13 & 14 May

Members of St. Mungo's who were unable to attend the successful service and vote for the Rev John Urquhart to be our next minister may add their name to the Call by signing on either Saturday 13th or Sunday 14th between 11.00am and 12 noon in the church. Alternatively you may sign a mandate, available from the Session Clerk 672863. A Paper of Concurrence is also available for anyone connected with the congregation, but not on the electoral register of St. Mungo's, to sign. Children are also welcome to add their names to this paper.
New Minister voted a success - Sunday 30 April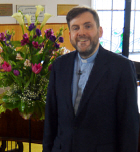 The Rev John Urquhart received a vote of 101 for and only 1 against being our next minister at St. Mungo's. The vote was taken after John preached the service on Sunday 30th April as sole nominee to fill our minister vacancy. His inspiring sermon was followed by his vision of the future for St. Mungo's, taking our congregation on an exciting journey.
A new chapter in the life of St. Mungo's church is about to commence.
Full Story

The Unforgiving Servant - 30 April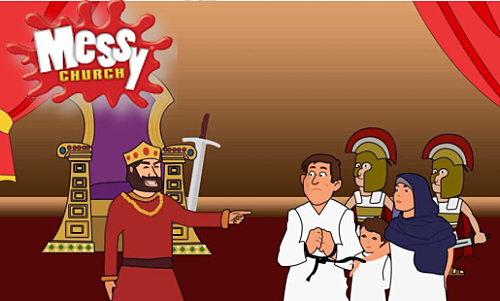 This months theme: Forgiveness – "The Unforgiving Servant"

We took the parable of the king who wanted to settle accounts with his servants. A man who owed him ten thousand bags of gold was brought to him. Since he was not able to pay, the master ordered that he and his wife and his children and all that he had be sold to repay the debt. At this the servant fell on his knees before him. 'Be patient with me,' he begged, 'and I will pay back everything.' The servant's master took pity on him, canceled the debt and let him go.
Full Story

Tom Mullins and friends entertain - 23 April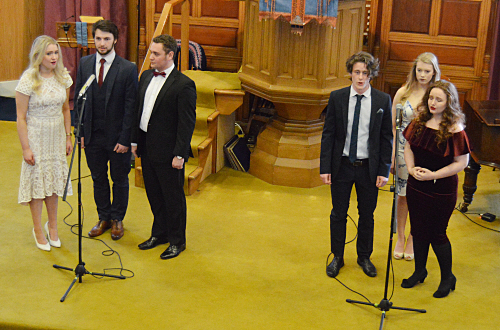 Amazing evening at St. Mungo's listening to Tom Mullins and friends sing a wide range of popular music from shows and films. Joining Tom were Cate, Megan, Conal, Meg and Ben. Over 70 people joined the audience to experience the wealth of talent of this young ensemble who have only recently got together as a group. They are sure to go far. Donations from members of the audience raised £350 for church funds.
Full story
.

Easter Week Services at St. Mungo's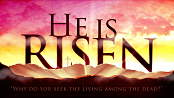 Easter Sunday 16 April
The Easter Sunday morning service, led by Rev Hugh Davidson, started with the reasons for our Easter celebration, life over death, good over evil, love over hate, hope over despair, rejoicing in the resurrection of our Lord Jesus Christ from the dead. Christ is risen, risen indeed. Alleluia!
Easter Sunday 16 April - Greet the Dawn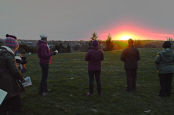 Easter Sunday started early for the Penicuik Churches. Some 20 members of the churches in Penicuik met at 5.30am beside St. Kentigern church ruin, behind St. Mungo's church, wrapped up well against the 4 degree temperature.
The Rev Ruth Halley called us to worship this day of resurrection, before the group proceeded in silent prayer to Broomhill, to greet the sunrise. We reached the top of the hill just as the sun was beginning to rise.
Full Story

Good Friday 14 April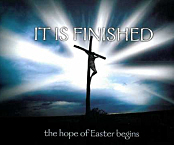 The Good Friday service tooked at St. Luke's account of our Lord's crucifixion. Through sermon reflection and song we reflected on that death.
God commends His love to us, that while we were yet sinners Christ died for us.
Hugh's sermon took the Rev Sydney Chambers, the fictional vicar of Granchester in Cambridgeshire, an ameteur sleuth, penned by author James Runcie
What of the mysteries of God? Can they ever be solved? Why did Jesus die the death that He did? This is the mystery that confronts us every Good Friday. Hugh explored the variety of solutions put forward over time, before drawing his conclusion.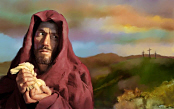 Easter Monday 10 April
Following Palm Sunday, we continued the Easter Week on Monday 10th with the Rev Ian Cathcart leading the congregation at St. Mungo's. With members from all the other churches in Penicuik joining our own members Ian explored 'What type of Christian am I?' in his sermon. Ian used the extremes of Judas and Mary, both Christians, but at opposite ends of the spectrum, to show how we can journey toward the adoration that Mary reflected.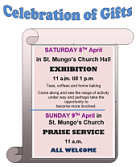 Celebration of Gifts Praise Service - 9 April
The Palm Sunday service took the theme 'Celebration of Gifts'.
Led by Joan Cape with music provided by Graham McDonald on piano, Caroline Toms on Guitar and vocals, and Neil Cape on bass guitar. The service covered the use of our gifts from God and how we can use them.