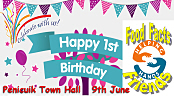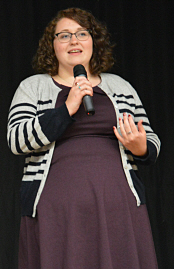 Danielle Rowley
Midlothian MP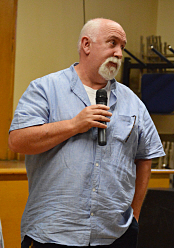 Steve Wright
Edinburgh City Mission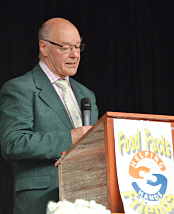 David Hogg
St. Mungo's Church Penicuik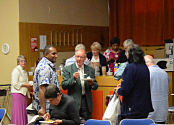 Time for refreshments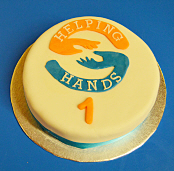 Birthday cake
Food Facts Friends 1st Anniversary 9 June 2017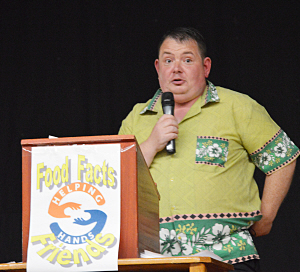 Food Fact Friends celebrated their first anniversary on Friday 9 June at Penicuik Town Hall. Project founder Mark Wells told us how he, together with a number of friends, started the foodbank and drop in centre. Through his own personal experience and the help of others around him he has dedicated his energy to the relief of poverty and suffering in our community.

Danielle Rowley, fresh from being voted MP for Midlothian the day before, and up till then working with Shelter, told us how essential Mark and his project are in our community. The current benefit and support services make it very difficult for those on no, or low income, to feed themselves and their families.

Steve Wright from Edinburgh City Mission (ECM) took us through some harrowing experiences his team have encountered, highlighting the role that ECM and their 'Basics Bank' foodbank play in providing food. Steve has provided invaluable support for Food Facts Friends foodbank project's first year startup.

Maxine Regan, the Tesco community champion, and a Trustee of Food Facts Friends, sent her best wishes, whilst volunteer David Hogg from St. Mungo's Church Penicuik, stood up to tell us of his experiences, working with those in need.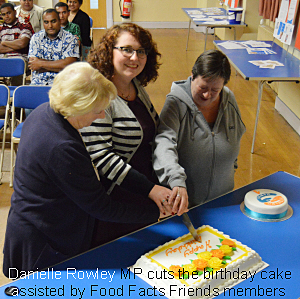 A video from Sister Rita Lee showed her visit from Manchester to open the foodbank. She also sent her congratulations on reaching our first anniversary and wished us well for the future.

The Rev Tom Kisitu from St. Nicholas church Sighthill related his experiences and how a growing church has to focus on going out into our community to help those in need, rather than trying to bring people into the building!

Danielle Rowley was then joined by members and helpers of Food Facts Friends to cut the birthday cake.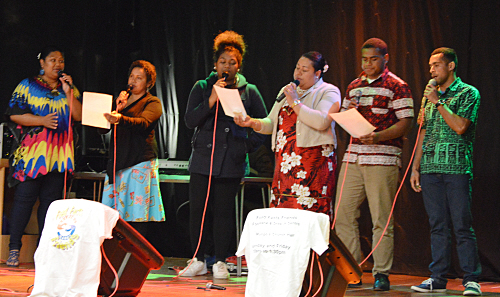 Fijian Singers


During refreshments, which included an authentic Fijian curry, we were entertained by the Fijian Breakthrough Generation for Christ group, some who are serving soldiers in the British Army. They used song and music that offered up hope for the future. Some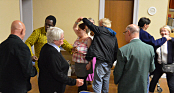 of our audience got up to dance to the music.

Food Facts Friends is open to serve those in need every Monday and Friday from 10am to 1.30pm, in St. Mungo's Church Hall Penicuik. Finds us on Facebook or call 07487 274944 email foodfactsfriends@gmail.com



Updated 11 June 2017