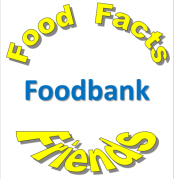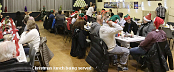 Serving the meals to our visitors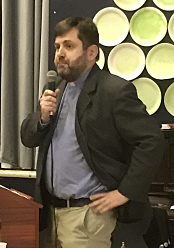 John tells us the true meaning of Christmas story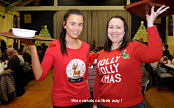 Volunteers serving the meals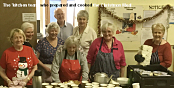 Kitchen preparation and cook team. Beryl Thompson, Helen McColl, Margaret Black, Neil and Joan Cape, Agnes Ovenstone, Janis Hogg, Christine Jackson.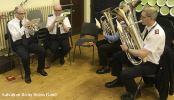 Salvation Army Band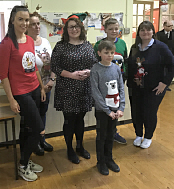 Danielle Rowley MP
with helpers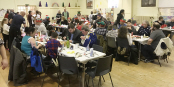 Busy being served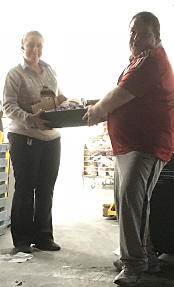 Rebecca hands food to Mark at Aldi Cameron Toll store.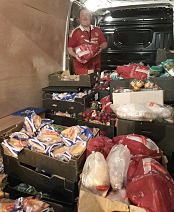 Van load of Aldi food heading for homeless and starving.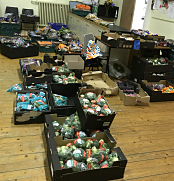 Some of the food baskets awaiting packing into hampers.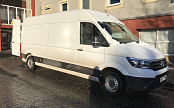 Big van delivering to homeless in Penicuik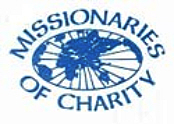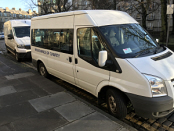 Leith and the Misionaries of Charity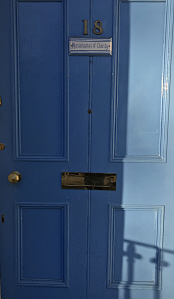 Big blue door at Missionaries of Charity

St. Catherines Lauriston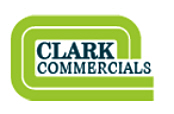 Feeding those in need at Christmas
Photos courtesy Alan Wilson and Jim Paterson

Food Facts Friends provides food to those in need throughout the year, through its foodbank, which operates out of St. Mungo's church hall every Monday and Friday.

For Christmas they pulled out all the stops to ensure more than 180 hungry souls enjoyed a Christmas lunch, or received enough to make one themselves, or have it made for them.

Christmas Lunch - 22 December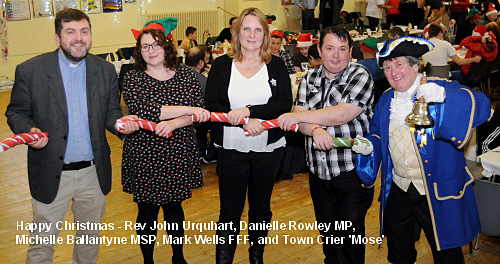 The Food Facts Friends Christmas lunch was opened by Penicuik Town Crier 'Mose' who introduced our MSP Michelle Ballantyne, and Midlothian MP Danielle Rowley. Both praised the work of Mark Wells and his team of volunteers, many St. Mungo's church members, for the work they do providing the foodbank and drop in centre to all those needing help in our community.

The Rev John Urquhart told us of the real meaning of Christmas, finishing with a short prayer giving thanks for what we were about to receive.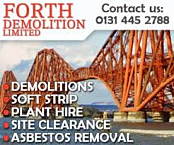 Chaplain Danielle from Pentland House accommodation for the homeless, joined us, together with members of the Salvation Army Brass Band. They played Christmas Carols while we enjoyed our meal.

A free raffle saw many win prizes, with Penicuik Citizen of the Year, David Bennet, collect an amazing Christmas hamper, one of several, donated by Forth Demolition, a key supporter of the foodbank. Every child received a present on their way home.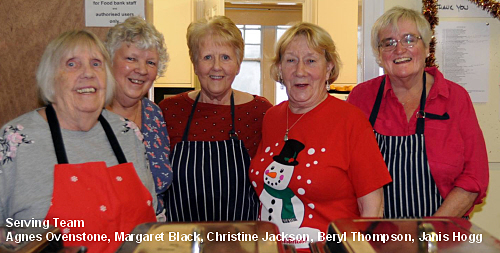 The St. Mungo's volunteer serving team


Abbie Reid from Asda at Straiton, our main sponsor for this event, made a special surprise visit to tell us that the foodbank had secured a cheque from the Asda Foundation for £2000 in support of the good work they are doing within our community.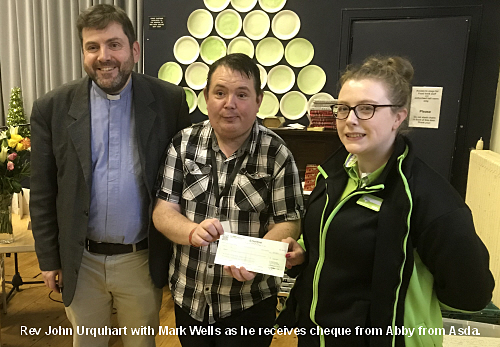 Thank you to all volunteers, many from St. Mungo's church, who prepared, cooked and served the lunch, with help from local school seniors, and other helpers. Many thanks to those who donated the food, making the lunch a great success for all our visitors.

Christmas Eve Food Hampers and Parcels - 24 December
Food Facts Friends on Christmas Eve delivered Christmas food hampers and parcels to over 50 people, many homeless, or not able to buy a Christmas dinner.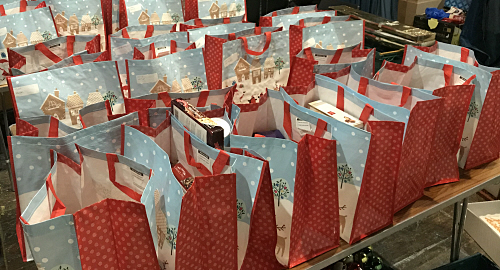 Hampers being filled before delivery


A huge thank you to Rebecca and her team at Aldi Cameron Toll, who provided a tonne, yes 1000kilo's, of food at the end of their Christmas Eve trading day. Over 20 fresh turkeys, plus vegetables (potatoes, carrots, broccoli, courgettes), fruit and bread. Each hamper weighed in at 35 Kilo's.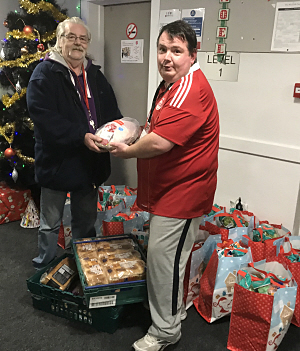 Thanks to all the volunteers who turned out at St. Mungo's church hall to empty the van load from Aldi, fill the hampers, and reload them into the van for delivery to those in need in and around Penicuik..

The delight on the support workers faces at the sight of our deliveries, providing a Christmas meal where there was none, was truly humbling. Without people like Mark Wells and his foodbank team there would be precious little to celebrate the birth of Jesus Christ on Christmas Day for these needy people.

Thank you to all those who donate to us throughout the year. People are starving on our doorstep. You don't have to go far to find someone who has no idea where their next meal will come from. In 2017 this should not be happening. But sadly it is.

Food Facts Friends. Helping to ease the hunger and pain, across Midlothian.

Boxing Day Bonanza - 26 December
After providing Christmas food hampers and parcels to over 50 people, many homeless, in time for Christmas Day, what to do with the food we had left?

Provide a Boxing day meal, of course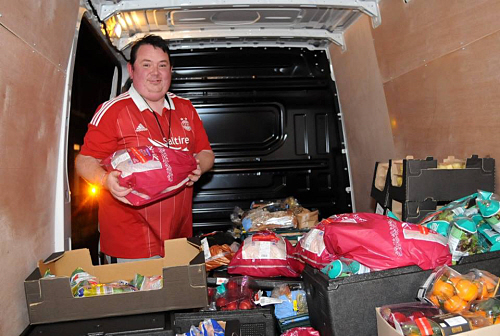 St. Mungo's member and foodbank leader Mark Wells with another delivery


Fresh vegetables and bread provided that day to the homeless in Penicuik. Then off to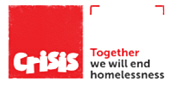 Nicolson Street Edinburgh to deliver vegetables, salad and fruit to the Crisis centre, helping to feed over 30 homeless people that day, looking for their next meal.

Onward to Leith and the Sisters belonging to Missionaries of Charity. They welcomed the remainder of our vegetables, fruit and salad, together with a few dozen loaves of bread. They are also feeding families in need this Christmas.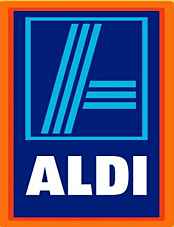 Last stop, the Sisters of Mercy at St Catherine's Convent in Lauriston. Here they run a Homeless Project offering friendship and practical support to homeless and disadvantaged people. They welcomed the last bread we had on the van, some 30 loaves.

Last but not least, a final thank you to Clark Commercials at Bilston, who provided one of their largest vans on a free hire, after hearing what we would use it for over the Christmas period. Thanks to Louise, Sheila and the team who organised this for us.

Without it we could never have moved the tonnes of food donated by Aldi and Costco to our foodbank, and these other organisations feeding those in need in our community.

Food Facts Friends. Helping to make Christmas a time of celebration, for all those in need.


Wishing everyone a Merry Christmas.





The foodbank reopens Friday December 29th @ 10am.


Published - 27 December 2017