Feeding those with little or nothing at Christmas



Despite a showery, wind swept, and chilly morning, around 70 guests turned out for the Food Facts Friends Christmas Lunch on Friday 23rd December. Project leader Mark Wells had arranged a great lunch and gifts for the children and parents, finding Christmas a difficult time for themselves and their families.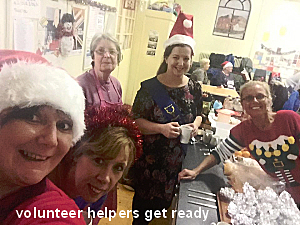 The food had arrived, donated by a special donation from Asda, topped up with more from Tesco and local businesses and individuals. The volunteers had prepared the tables for the grand event, while the kitchen team, led by Joan Cape with support from husband Neil, Margaret Webster and others, started to prepare the meal.

Our special guest, 11 year old Joey McGinnes from Cuiken Primary School, brought along some 38 hampers, with food he had collected or had donated to him. His wish was to receive less himself for Christmas and to have the rest given to those in need. A young man living the Christian message and values indeed.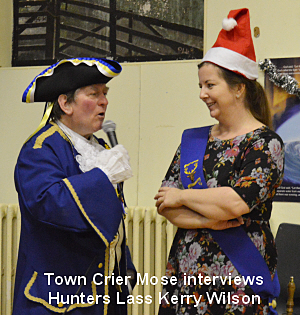 With everyone seated project leader Mark Wells welcomed everyone to the event, with a special thanks to the volunteer helpers, not only here today to prepare and serve the meal, but who help the project throughout the year. Mark also introduced Kerry Wilson, the Penicuik Hunters Lass who joined our helpers, and 'Mose', the Penicuik Town Crier, who arrived dressed for the part with his 'Oh Yea Oh Yea' town criers bell.

Mark presented his appreciation to the volunteer helpers, including Christine Jackson, Carol Lough, David and Janis Hogg, Beryl Thomson, Sharon Davidson, and Gill Kane by presenting a small gift to each, as they would be last to eat this day. June Horne, with her wide range of contacts in the local community willing to provide donations of food provisions, is also helping the project team.

Town Crier Mose then took over and introduced Bill Webster who reminded us of the Christmas story and joined in prayer before starting our meal.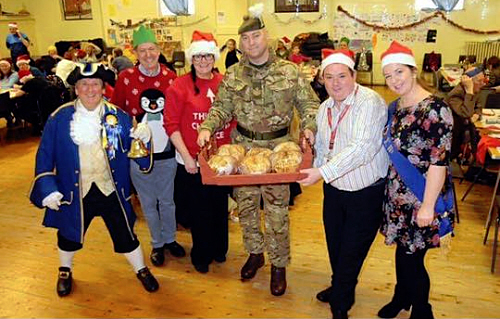 Turkey arrival - Town Crier' Mose', Jim Paterson, June Horne, Staff Sergeant Jim Thomson (2Scots), project leader Mark Wells, and Hunters Lass Kerry Wilson



The three course meal started with soup and rolls. During this course the turkey crowns, which had been cooked by The Royal Highland Fusiliers (2 SCOTS) at Glencorse Barracks arrived, delivered by a uniformed Staff Sergeant Jim Thomson.

Many of you will recognise Jim astride his Poppy motorcycle as he raises funds for Poppy Scotland and the Veterans Association, supporting those who served their country and now find themselves and their families, after leaving the Services challenging, with some homeless or on the streets.

Following our turkey, with all the trimmings and soft drinks to wash it all down, we had enjoyed a traditional Christmas pudding and cream.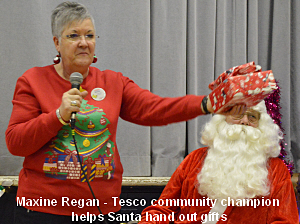 A visit from Santa was a great treat for the children. Maxine Regan, Tesco's community champion and strong supporter of the Food Facts Friends project, acted as Santa's helper calling out the children to receive their gifts.

A vote of thanks was given to Mark and the team, together with a prayer.

Mark then told us more about Joey McGinnes and his donation collection, before calling on him to hand over some 13 family hampers, and 25 individual hampers to those without a lunch to look forward to on Christmas day. All the extra turkey not eaten that day was handed over to families to take home as well.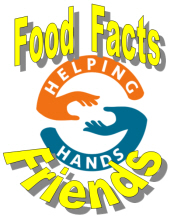 Thanks to Asda at Straiton, who, through their community support the Asda Foundation, provided £460 to purchase the food for this Christmas lunch. Tesco also provided items and gifts, as did local businesses and individuals in our community who donated food, and not forgetting the St. Mungo's members who prepared and served the meal.

Food Facts Friends look forward to continuing to help those in need in our community, being open again on Friday 30th December from 10.00am to 1.30pm. For many a lack of food for their family not only happens at Christmas, but most every week. When the weather turns cold the Food Facts Friends project help can help to answer the question 'heat or eat?'



Food Facts Friends open Friday 30th December and Friday 6 January
Thereafter returns to Monday and Friday each week - 10.00am to 1.30pm.