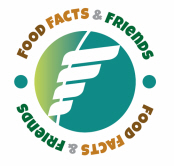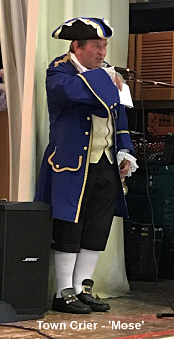 Mose opens the party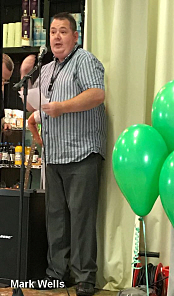 Mark tell us of the work foodbank does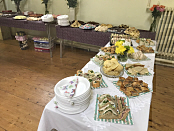 A selection of the food to eat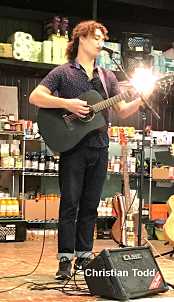 Christian Todd sings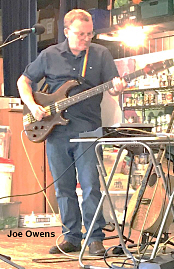 Joe Owens sings a few oldies
Garden Party 28 July 2018
Story and photos Jim Paterson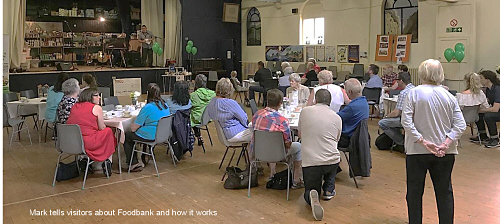 Refreshments and entertainment time



The Food Facts Friends garden party welcomed a good number of families and individuals, despite the heatwave on Friday giving way to grey clouds and rain. Organiser Mark Wells switched to plan B set inside St. Mungo's church hall.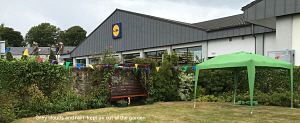 Town Crier Mose opened the party, followed by Mark Wells telling us how it works, who supports the foodbank, and the work of the always welcomed volunteers, many who turned out to help serve refreshments throughout the afternoon.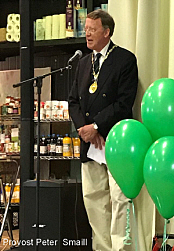 Midlothian Provost Peter Smaill told us how important the work of the foodbank is in Penicuik drawing comparisons to his own family links to Alexander Cowan and the work he carried out in the community, building the Cowan institute and equipping it with 5000 books, back in the 1860's.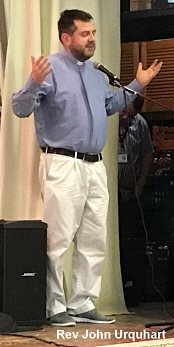 St. Mungo's minister Rev John Urquhart blessed the proceedings, before the wide array of food and drinks were served to the visitors.

The rain was subsiding, allowing visitors to visit the garden, looked after by the new 'Garden Group' who weekly maintain the garden, keeping it in top condition.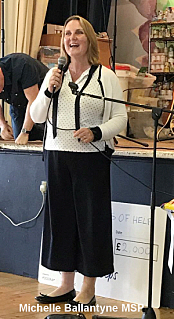 Inside we were entertained with a selection of well known songs by Christian Todd from Edinburgh, followed by Joe Owens from across the Forth in Fife, singing a selection from Gerry Rafferty, Glen Campbell, and the Beatles.

We heard from our charity patron Michelle Ballantyne MSP who supports and offers guidance in the work we do.

Thankfully the rain made little impact to a great afternoon and the farmers and Gardeners will welcome the much needed water to feed the crops that go into the food we will then provide to those in need in our community.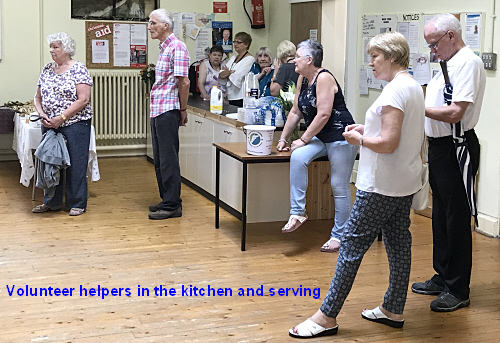 Many thanks to everyone for your support, be it donating, baking, making, or helping set it all up.



Published - 30 July 2018