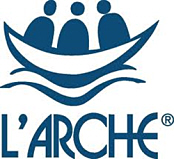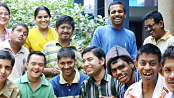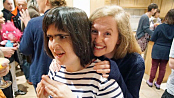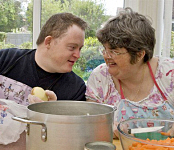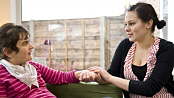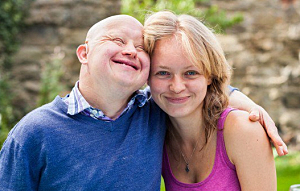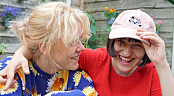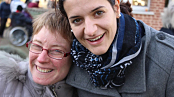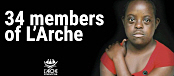 St. Mungo's Guild L'Arche Housing - 19 November 2018
St. Mungo's Guild welcomed Lady Faye Clerk of Penicuik House on Monday 19 November to present her work with the L'Arche Housing project.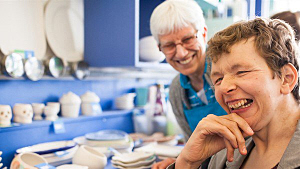 L'Arche Communities is a global organisation that supports people with learning disabilities all over the world. Today there are more than one hundred and forty L'Arche communities in thirty-five countries around the world from Belgium to Brazil, Uganda to the United States. More than three and a half thousand people with learning disabilities are currently supported by L'Arche.

There are twelve L'Arche Communities in the UK. The first Community opened in 1974 in Kent and our newest Community opened in Manchester in 2013. In each Community, they offer high quality, person-centred support for adults with learning disabilities.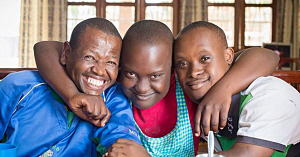 Reflecting the diversity, uniqueness and differing needs of each person, some individuals are supported in their own homes for a few hours per week, while others are supported twenty-four hours a day in their assisted living services.

L'Arche Communities are vibrant places of welcome, belonging and celebration. As an organisation they are committed to providing people with learning disabilities the opportunities and support they need to lead fulfilling and empowered lives.

Faye became involved in community projects when she and Sir Robert lived near Elgin on the Moray Firth. This led to an involvement with L'Arche in Inverness, which she has continued following the family move to Penicuik.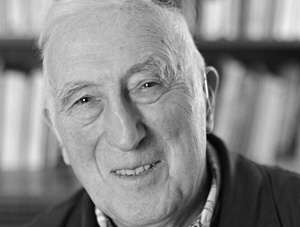 We heard of the L'Arche founder Jean Vanier, the son of a former Governor General of Canada. In 1964, Jean became aware of the plight of thousands of people with learning disabilities who were institutionalised in France. In that same year he took the radical step of inviting two men, Raphael Simi and Philippe Seux, to leave the institution where they lived and share their lives with him. Together they began L'Arche in a small house in Trosly-Breuil, France. Reaching Edinburgh in 1991 the first L'Arche shared houses was at Skein, Restalrig, followed in 1995 by Creelha.

Members of the Edinburgh 'houses' included Mike and his wife Maria who both met whilst working for L'Arche, Mike in Scotland, Maria in New Zealand. Mike told us of the work in Edinburgh and the links to the church, telling us of the Easter Good Friday walk where residents of the house walked with cross on shoulder across Leith Links to the church. This long journey was intersperced with prayer stops, and singing. Ingrid, one of the residents, told us of their journey, how she feels in the house, and with the help of her carer Miriam, how she values the relationships and friends around her in the house.

This interesting and often touching presentation from Lady Clerk and the team, shows how religious beliefs, not only Christianity, play an important part to help support those with learning difficulties that otherwise would struggle to live in our fast paced modern world.

Guild leader Agnes Ovenstone offered a vote of thanks to Lady Clerk and the team for their enlightening talk.

You can findout more about L'Arche at www.larche.org.uk/ and the