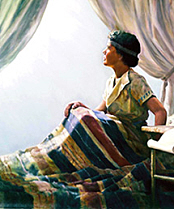 Samuel listening to God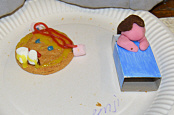 Prayer labels and tassels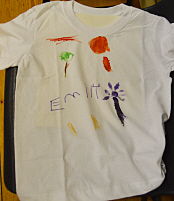 Emily's tee shirt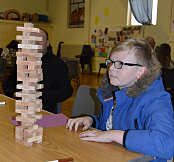 just don't move.....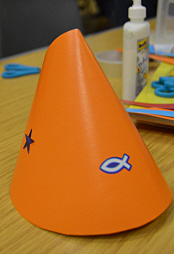 Mighty megaphone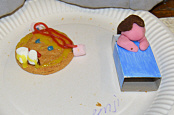 Samuel in bed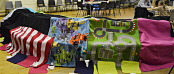 In the dark tunnel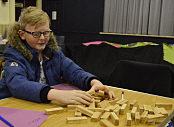 Jenga disaster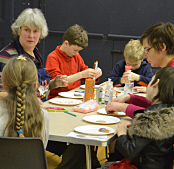 Know what we are doing?
Maragret Webster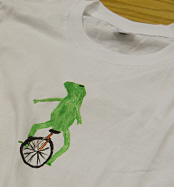 mono cycler Tee shirt

Messy Church - 29 January 2017
Report and photos - Jim Paterson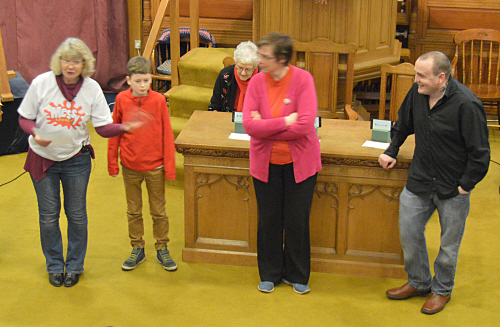 Sheila introduces Samuel, Hannah, and Eli in the church celebration time



This month's theme "Listening to God", based on the story of Samuel and Eli in the temple (1 Sam 3, 1-10), attracted many families to join the crafts and the interactive story time in the church.

We explored how does God speak to us? Can we still hear the audible voice of God today? When was the last time we took a risk in Messy Church? How can we teach ourselves and others in Messy Church to recognize the voice of God in their lives?

A wide range of crafts that took elements of the story helped the children to understand what it was all about. Some had the added advantage they could be eaten too.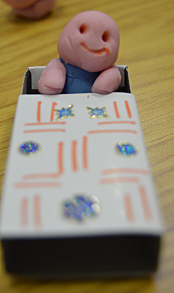 Samuel's bed - Elaine Jacobs taught us how to make figures of Samuel from fondant icing of various colours which we then placed in a matchbox, decorated with bright bed clothes. We talked about times we have slept away from home, perhaps on our own. Did we sleep as well when not in our own bed, or did we miss some of the things we have at home? For those who have never slept away from home, what do we think it would be like? What does it feel like if you waken up in the night and don't really know why?



David Hogg led the Megaphone activity. creating a cone and decorating it. We talked about what a megaphone is, and how it works to make people's voices easier to hear. Where might we see a megaphone? Have we ever seen one? What was it being used for? What could we do to make God's voice easier to hear? We were to remember to take our megaphone over to church for the celebration!

A helpful tee shirt (yes, really!). We painted white tee shirts with pictures, symbol, and words to remind us that God is always with us, wherever we are and whatever is going on in our life.

Life wasn't easy for Hannah, Samuel's mother. For a long time she could not have a baby, and then, when Samuel was still very young, she honoured her promise to God by leaving him in the temple with Eli. However, throughout this time she knew God was with her. We thought about things which remind us that God is with us, even when we feel sad.

Another one we could eat was 'Plugged in to God'. We put two biscuits together with the jam and put on a plate, to make our face. We then put on two ears and joined them with a length of sweetie lace – these were our headphones! Use the tubes of icing to put features on our face, hair too! We talked about how people spend a lot of time plugged in to their phones or other devices. What could we do to spend more time plugged in to God?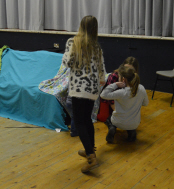 In the dark was all about listening when unable to see. Neil Cape made our tunnel of chairs covered with blankets and sheets. The tunnel long and dark and we crawled through with someone at the other end calling our name to guide us through.

We talked about how it felt to be unable to see very well with only a voice to guide us. Could we hear the voice clearly? Were other noises/voices getting in the way? What gets in the way of our hearing God?.

That old favourite game, Jenga challenge, saw Bill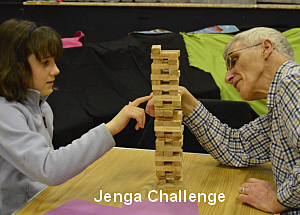 Webster help us see how many complete layers we could achieve and how fast. We talked about how we had to be persistent in playing Jenga, even when it got more difficult as the tower got higher. Samuel had to be persistent in working out God was speaking to him, even when it was a hard thing to do. What things do we need to persist with at present?


Soon it was time to walk over to the church for our celebration time. This month we heard the story of Samuel played out with actors from the audience. A young Samuel was joined by adults playing the parts of Hannah and Eli in the temple. We heard how Samuel was not hearing Eli calling him during the night, but God.

With songs to sing, and a video to watch Sheila Anderson and Margaret Webster took us through this interactive version of the story. We included a craft using pipe cleaners made up as headphones. On the communion table were three mobile phones, each speaking the word of God. One phone was loud, one not so loud and one very quiet. Which phone would we plug into to hear God speaking?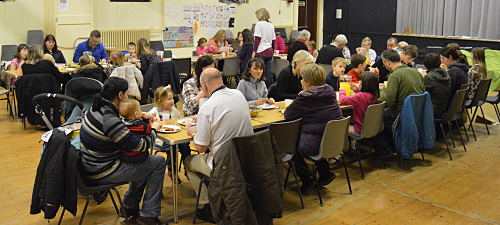 Meal time after our celebration time in the church


Returning to the hall we feasted on an all time favourite, pizza, followed by a choice of apple pie and cream, or ginger pudding and custard. Great to sit and chat to families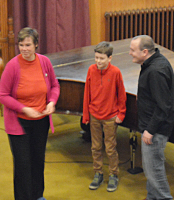 about our experiences of the afternoon time at Messy Church.

Who says church cannot be fun. Messy Church is great fun, with real learning for young and not so young.


The next. Messy Church will be on Sunday 26 February, 4 to 6pm.
Ideal for families with children. A fun way to learn about God and Jesus through stories, song and crafts.


For more information on Messy Church contact Joan Cape 674276