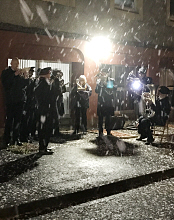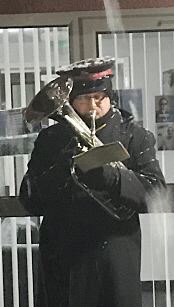 Snow on my hat, keeps my head warm!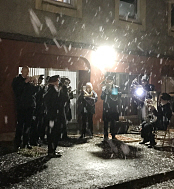 Keeping the snow out of the instruments

Christmas Carols at Pentland House - 14 December 2017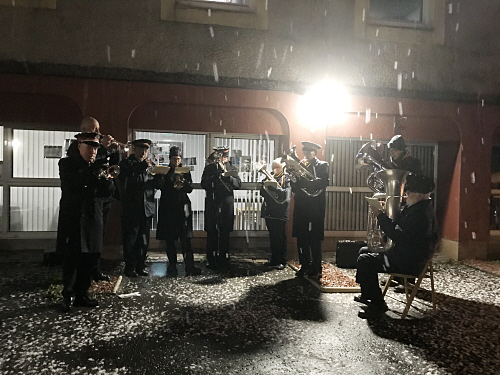 Snow comes down at Christmas


The snow was falling, and lying on the ground, as the Salvation Army band rang out tunes of well known carols on Thursday 14 December 2017. A small crowd gathered to swell the singing and welcome in the Christmas message.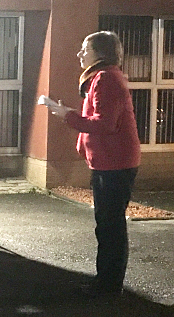 We started with 'The first Noel', leading into 'Once in royal David's city'. We heard the Christmas message from pastor Danielle, returning to sing 'Ding dong merrily on high', and 'Long time ago in Bethlehem'.

The snow stopped falling as we started to sing 'Silent night Holy night . No sooner had we finished and moved into that favourite 'Jingle Bells', than the snow began to fall again.

'O little town of Bethlehem' kept us going, followed by 'Away in a manger no crib for a bed', with the snow making us feel just how hard it must have been looking for a bed at the end of Mary and Joseph's journey to Bethlehem.

Our final carol of the evening 'We three kings of Orient are' was followed by a short prayer, thanking God for the birth of His son.

Warm drinks and something to eat was on hand to take the chill out of our time in the snow.



Published - 16 December 2017