The number of donations was amazing so the auction started with a bang. We had everything from crystal to beautiful blankets with all you could think of in between. We even had a bread maker.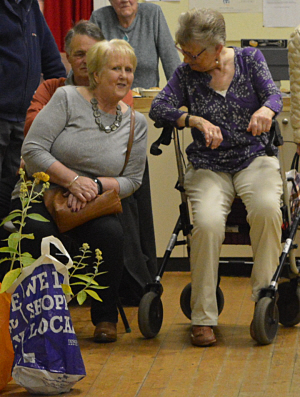 Everyone was given a number as they arrived so that no one knew who they were bidding against. You had to keep going back to check that your bid on your chosen item was still the latest. There were a number of items which had multiple bids so there was quite a bit of milling around these.
Have a good look at the pictures - can you find the spelling mistake! Answer later.
When the final five minutes was called there was a rush to try and make sure yours was the final bid. It certainly was not a SILENT auction then as everyone stood poised waiting for the final whistle. Most people managed to get what they wanted but there were a few disappointments.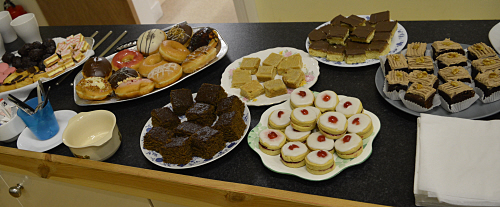 Refreshments


It was a really successful night and we had a lot of fun. Thanks to everyone who helped in any way.
The final total raised was £385.50.