World Day of Prayer is an international, ecumenical, prayer movement initiated and carried out by Christian women in more than 180 countries and over 1000 languages. Every year Christians of many traditions and all ages,celebrate a common day of prayer on the first Friday in March.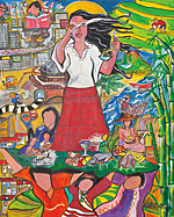 A Glimpse of the Philippine Situation
Artist Rowena "Apol" Laxamana-Sta.Rosa.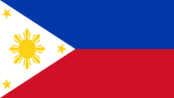 World Day of Prayer services are held all around the world, beginning in Tonga and New Zealand in the east and continuing throughout the day to Samoa and Alaska in the west. It bring the needs of the world, and of the writing country in particular, before Almighty God knowing that He will hear and answer us, as we pray in the name of Jesus Christ, our Lord and Saviour.
God invites us to have a prayer relationship with Himself, but He also expects us to have concerned relationships with our neighbours, throughout the world. Prayer must be
accompanied by action, as God moves our hearts and directs our thoughts.
Penicuik met in
St.James the Less at 7.30pm


World Day of Prayer - 3 March 2017


On Friday 3 March at 7.30pm a service to celebrate the Women's World Day of Prayer was held in St James the Less church. The theme for 2017 was 'Am I being unfair to you?'

Setting the scene.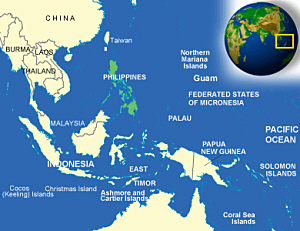 The Philippines comprises a group of islands located on the Pacific Ring of Fire close to the equator. Approximately 1,000 of its islands are populated, and less than one-half of these are larger than 2.5 square kilometers (1 sq mi). Eleven islands make up 95 percent of the Philippine landmass.

The islands, being located on the Pacific Ring of Fire and close to the equator, make the Philippines prone to earthquakes and typhoons, with an average of twenty typhoons annually.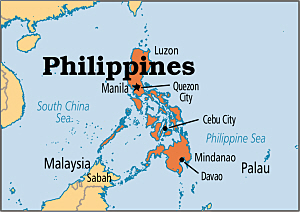 The last decade has seen an increase in severe typhoons, notably Yolanda (international name Haiyan). Yolanda made landfall in the central Philippines in November 8th, 2013, as a category five super-typhoon. It is the most severe storm to hit landfall ever recorded, which claimed thousands of lives.



Women

Before Spanish colonisation in the 16th century, women occupied some status in the community. However, the Spanish introduced feudalism, leading to the subordination of women throughout the archipelago.

Today many Filipino women take on the role of breadwinner, often working abroad as service crew, domestic helpers or skilful professionals in the medical field.

The Philippine Constitution provides for equal rights, yet in practice Filipino women are often discriminated against and treated as subordinates in the home, in the church and in society.

Politics

The Philippines is a constitutional republic with a democratic government led by the President . However, the predominantly Muslim island of Mindanao has its own autonomous regional government.

17% of elected government posts are filled by women.There have been two women presidents – Corazon Aquino and Gloria Arroyo, both of whom come from families with a long political tradition.