Prayer Requests


You can now submit your prayer requests to the prayer team using this website. Simply click on the link and fill in the simple request form. You do not have to be a member of St Mungo's or any other church to request a prayer.
Prayer Request
Requested Prayers
Bible Study Group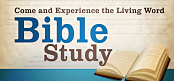 Meets on second and fourth Mondays at 7.30pm in the church hall. A warm welcome awaits you. [more]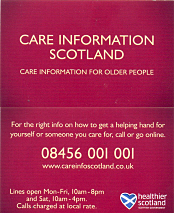 WOULD YOU LIKE to have Christians from churches in Midlothian praying for you or for someone you are concerned about?
In response to just this need our local presbytery has set up three local Prayer Chains.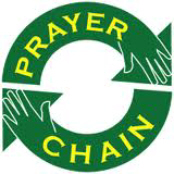 Requests for prayer are passed around churches by phone; and individuals & groups pray confidentially for the people & situations they've been told about. If you'd like to put a request on to the prayer chain, either for yourself or for someone else, please contact Bill Webster (tel. 672347 or e-mail
billandmags@talktalk.net
).

Contact Bill or Margaret if you would like a pastoral visit, whatever your request.
We are here to help.

March 2018

Welcome to this issue of Prayer Prompts. You'll find personal and local situations highlighted as well as national and international issues. They're all part of God's world, and He cares about them all.

MONDAY 12 MARCH CofS World Mission ask us to pray for Patras Masih (16), who has been falsely accused under Pakistan's blasphemy laws. Following threats of violence, he & his family, along with the rest of the Christians in his neighbourhood, have left their homes. Please pray for Patras, his family and the human rights organisation who are providing legal aid.

TUESDAY 13 MARCH In India people with leprosy are often shunned by their families, even after they have been cured. The Leprosy Mission (TLM) ask us to pray for old people in this situation, who they care for in 5 dedicated "houses of love". Let's pray that the residents will experience God's never-ending, personal love for them, even when their families have abandoned them. And that the families will take back their aged relatives & care for them with love.

WEDNESDAY 14 MARCH TLM also ask us to pray for peace & stability in Chad, which is often hit by civil unrest & strikes. Also for early detection & correct treatment for leprosy patients there, & for good health for the TLM staff, especially for protection against the very real risks of malaria & typhoid.



THURSDAY 15 MARCH

O Lord, open my eyes so that I see the needs of others;
open my ears so that I hear their cries;
open my heart so that I respond with whatever I can give.

May I not be afraid to defend the weak because of the anger of the strong,
nor afraid to defend the poor because of the anger of the rich.

Show me where love and hope and faith are needed,
and use me to bring them to those places.

Open my eyes and ears so that today I will be able to do some work of peace for you.

AMEN

[Adapted from Alan Paton]



FRIDAY 16 MARCH Our two Alpha courses are now both well under way. Please pray that God will bless everyone who is taking part.

SATURDAY 17 MARCH God has plans for His people in Penicuik. We need to recognise them so that His Kingdom can grow here. Please pray that all of us – individuals as well as congregations – will understand what God is saying to us & will respond to it together.

SUNDAY 18 MARCH Thank God for our local community radio station Black Diamond FM, and particularly for its Sunday-morning slot Heart of the matter, which takes the Christian message to many people who would otherwise never hear it.

MONDAY 19 MARCH This month World Vision ask us to continue praying for families in Bolivia, in particular for Nancy (15), Angel (16) & Sabina (17) from Sacaca, who are orphans & don't have enough food & essentials to sustain them. They do everything they can to survive, but their community also doesn't have access to safe, clean drinking water. Please pray for these vulnerable children & their community.

TUESDAY 20 MARCH World Vision also ask us to pray for Lisbania (11), who fractured her skull after a fall & is now in constant pain. She needs medical attention but there are no medical facilities anywhere near to where she lives. Please pray that Lisbania's family can find a way to get her to a good hospital so that she can have proper treatment & be healed.

WEDNESDAY 21 MARCH Please pray too for Innocence, who was just 7 days old when her mother took her own life. She is now a few months old & is being looked after by her grandparents. She is very fragile. World Vision are providing her with milk. Please pray for love, care & protection for Innocence & that all her needs will be met.

THURSDAY 22 MARCH Although we are not seeing them in northern Europe, thousands upon thousands of refugees are still fleeing from desperate situations in the Middle East & north Africa. Human politicians seem unable to address the causes of this enormous exodus or to find just & sustainable ways of coping with it. Please ask God to give them (& us) the wisdom & the will to find the right solutions & carry them out.

FRIDAY 23 MARCH Please pray that the neediest people in the world will not have to suffer even more as a result of donors withdrawing support to charities who have not dealt properly with misconduct by some of their employees.

SATURDAY 24 MARCH Messy Church takes place tomorrow afternoon (4-6pm in St. Mungo's Hall). Let's thank God for all the families who come along (including some new people), & pray that parents/carers and children alike will experience God's love for them and want to be part of His family.

SUNDAY 25 MARCH The plight of the Rohingya people, driven out of Myanmar & existing in appalling conditions in Bangladesh, is as desperate as ever. Please ask God to change hearts so that they can go back to their homes, but this time be able to live there in peace & without fear of discrimination or persecution.

MONDAY 26 MARCH Thank God for all the organisations which exist to take the love of JeFRIDAY 16 MARCH Our two Alpha courses are now both well under way. Please pray that God will bless everyone who is taking part.

TUESDAY 27 MARCH Please pray today for our Christian brothers & sisters in the Maldives, in the Indian Ocean. There you can be arrested for having a Bible in your home, & it is a crime to criticise Islam. Just becoming a Christian is breaking the law. Please ask God to strengthen anyone in prison there because of their Christian faith, & ask Him to comfort & encourage isolated believers.

WEDNESDAY 28 MARCH Let's thank God for last year's ruling by the Islamic authorities in Morocco that converts from Islam to Christianity should not face the death penalty. Let's pray that other countries will follow suit & also that the right of Christians in Morocco to exist, worship & share their faith will be recognised.

THURSDAY 29 MARCH Please pray for all the pupils and staff at Cornbank Primary School, that the staff will have the energy, commitment and wisdom they need and that each pupil will feel part of the community and be able to develop to their maximum potential.

FRIDAY 30 MARCH On this Good Friday let's take some time to thank the Lord Jesus for the amazing love He showed each of us in taking on human form, putting up with abuse, hatred, torture & an agonising death – as well as being spiritually cut off from His Father when He took all our guilt on to Himself on the Cross. He died so that we might live.

SATURDAY 31 MARCH Every year, every month, almost by the week, the pressure on foodbanks increases, both nationally & locally. Let's thank God for the help the 3 foodbanks in Penicuik bring as well as for the essential work done in the FFF foodbank to help clients for whom food shortage is a symptom of a long-term situation which they have been unable to get on top of.



SUNDAY 1 APRIL EASTER DAY

Lord, we praise you for the light of Christ that conquers all the darkness in our lives.
We praise you for the love of Christ that shares our pain and fills us with hope.
We praise you for the hope with which Christ's resurrection has filled our lives.

For now we know He is with us in the pressures we face and the darkness of our temptations.

We know that, though we were lost, now we have been found.

Though once we merely existed, now we are receiving new life.

Though once we were alone, now He is always with us.

We praise the living Christ,
AMEN

[Adapted from David Clowes: 500 prayers for all occasions]


MONDAY 2 APRIL St Mungo's Kirk Session meets tomorrow evening. Please pray that the Holy Spirit will guide all the discussion, so that the right decisions are taken & we tune in to God's plans for us.

TUESDAY 3 APRIL Despite the cease-fire ordered by the UN Security Council, there is still no end in sight to the slaughter of the civil war in Syria. Please ask God to bring this horrendous conflict to an end.

WEDNESDAY 4 APRIL Please pray for the residents in Aaron House, that they will be well looked after & feel wanted. And for the staff, that they will be happy in their work & have the energy they need to do it well.



THURSDAY 5 APRIL

Lord, when I look at who I am and how I live, I wonder how you can love me as you do.

But then I realise it's not about understanding why you love me.

It's about accepting your love for me and deciding to relax in it.

To relax in you and let the tide of love flow in with joy.

The joy of knowing that, with all my faults, you treasure me.

AMEN

[Adapted from Eddie Askew: Breaking the rules; meditation s and prayers, 1992]



FRIDAY 6 APRIL Crossreach, the CofS's social care arm, ask us to thank God for 80 years of care & support for older people at Balmeddie House near Aberdeen & to remember the current staff & residents.

SATURDAY 7 APRIL Crossreach also ask us to pray this month for all the residents in their other care homes, the clients of their day-care facilities & those with mental health issues.

SUNDAY 8 APRIL The Christian Blind Mission (CBM) ask us to pray for everyone affected by life-destroying diseases like trachoma & river blindness. Please remember the people working on the trachoma control programme in Ethiopia & thank God for the washing stations CBM has built there. Pray that with these facilities, as well as education, the next generation will be trachoma-free.


Please use as many of these suggestions as you can, and please let me know if there is anyone or anything you would like to see included in future months.
Bill billandmags@talktalk.net or 672347.


Published - 10 March 2018