Prayer Requests


You can now submit your prayer requests to the prayer team using this website. Simply click on the link and fill in the simple request form. You do not have to be a member of St Mungo's or any other church to request a prayer.
Prayer Request
Requested Prayers
Bible Study Group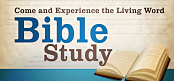 Meets on second and fourth Mondays at 7.30pm in the church hall. A warm welcome awaits you. [more]


Housegroup / Bible Study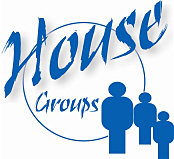 Meets twice monthly on Wednesday's at
21 Mauricewood Bank.



For full details of the above & other church activities see Mungo's Diary on the home page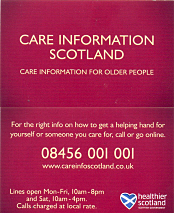 WOULD YOU LIKE to have Christians from churches in Midlothian praying for you or for someone you are concerned about?
In response to just this need our local presbytery has set up three local Prayer Chains.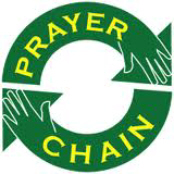 Requests for prayer are passed around churches by phone; and individuals & groups pray confidentially for the people & situations they've been told about. If you'd like to put a request on to the prayer chain, either for yourself or for someone else, please contact Bill Webster (tel. 672347 or e-mail
billandmags@talktalk.net
).

Contact Bill or Margaret if you would like a pastoral visit, whatever your request.
We are here to help.
billandmags@talktalk.net
or 01968 672347

January 2019

Welcome to this issue of Prayer Prompts. You'll find personal and local situations highlighted as well as national and international issues. They're all part of God's world, and He cares about them all.

MONDAY 14 JANUARY The House of Commons is due to vote on the Brexit agreement between the EU & the UK government tomorrow. Please pray that, whatever the outcome of that vote, the whole process will end with an arrangement that is fair to all sides, helps us all to live in harmony with each other, & doesn't put people's livelihoods at risk.

TUESDAY 15 JANUARY St Mungo's Kirk Session & Congregational Board both meet this evening. These are not just routine meetings held to 'keep the show on the road.' They are about growing God's Kingdom in our community. So please pray that elders & Board members alike will be open to the guidance of the Holy Spirit so that, bit by bit, we become the church God wants & needs us to be.

WEDNESDAY 16 JANUARY Please pray for all the pupils & staff at Cuiken Primary School, that the staff will have the energy, commitment & wisdom they need & that each pupil will feel part of the community & be able to develop to their maximum potential.



THURSDAY 17 JANUARY

Gracious God, you know how much I want to serve you,
yet somehow, when the moment of challenge comes, I am found wanting.

Despite the good I long to do, I come back again and again to the same old weaknesses.

Loving God, have mercy on me, and renew me through your Holy Spirit.

Thank you that I can be cleansed through the love of Jesus.

Put a new heart and a right spirit in me, in the name of Jesus, my Lord.

AMEN
[Nick Fawcett, Selected prayers for public worship]



FRIDAY 18 JANUARY The situation in Syria has become unstable again, with the imminent withdrawal of US forces encouraging some of the major warring factions to expand their operations. Please pray that God will overrule human folly & ambition in that country, so that those who live there can have the chance to go about their lives without fear of yet more death & destruction.

SATURDAY 19 JANUARY Many millions of people in the Middle East & North Africa live long-term in war or civil war situations (Israel/Palestine, Iraq, Yemen, Libya) or suffer under oppressive regimes (Eritrea, Egypt, Bahrain, Iran, Saudi Arabia, United Arab Emirates). Please ask God to bring these conflicts to an end & to replace the dictators with governments which will allow their people to live in peace & freedom.



SUNDAY 20 JANUARY

Living God,
we know that your ways are not our ways or your thoughts our thoughts. You are sovereign over heaven and earth.

But you have made yourself known to us in Jesus. In Him we glimpse something of your majesty, and through your Holy Spirit we receive fulfilment and peace of mind beyond our understanding.

So we thank you from the bottom of our hearts and give you honour, worship and praise,
now and for ever.

AMEN
[Adapted from Nick Fawcett, Selected prayers for public worship]



MONDAY 21 JANUARY Messy Church takes place on Sunday in St Mungo's Hall (4-6pm). Let's thank God for this way of reaching out to families with children, & pray that new families will hear about God's love for them & decide (if they haven't done so already) that they want to follow Jesus.

TUESDAY 22 JANUARY The Leprosy Mission (TLM) in Nigeria is part of a major funding application to the (UK-based) Research and Innovation for Global Health Transformation (RIGHT). If successful, this application could transform the treatment & prevention of leprosy in Nigeria. It has been shortlisted to proceed to stage two. Please pray that it will be approved by the funding committee.

WEDNESDAY 23 JANUARY TLM also ask us to thank God for the ways He has blessed their work in India in 2018. And they ask us to pray that a new multi-year plan for hospitals, training centres & projects will work effectively at all levels. And TLM hospitals are short of committed Christian doctors and other medical staff; please ask God to provide the people they need.

THURSDAY 24 JANUARY All over Scotland there are Scripture Union groups which bring the love of Jesus to many children & young people who might otherwise never hear about it. Locally there are groups at Beeslack & Mauricewood Schools. Please pray that all the current groups will reach out effectively & that this work will expand into schools & districts which it hasn't yet reached.

FRIDAY 25 JANUARY Christians in Shan state, Myanmar, are asking for prayer: by September 2018, the authorities had closed 52 churches & arrested 92 pastors. They had also closed a Bible school & sent 41 students to work as military porters (who are sometimes literally worked to death because of the heavy loads they are forced to carry). Please ask God to bring this persecution to an end.

SATURDAY 26 JANUARY This month the Barnabas Fund ask us to remember 12 Iranian converts from Islam, sentenced to a year's imprisonment for holding house church meetings, evangelising, & 'propaganda activities against the Islamic Republic of Iran'. Please pray that each of them will be sustained & strengthened in their faith.



SUNDAY 27 JANUARY

South Sudan has been ravaged by civil war since 2013, & the situation is catastrophic – half the population are starving or under-nourished, a third have fled their homes; almost 400 000 people have been killed & a huge number of women raped. Tearfund's partners in South Sudan say that peace is even more important than food. Please support them in this prayer:

Father God,
You have told us how good peace is:
'How good and pleasant it is
when God's people live together in unity!'
We pray for this unity – this peace – to come to South Sudan.
For five long years conflict has reigned.
But we ask for your peace –
for people to feel safe, for the hungry to be fed,
for weapons of war to be replaced with tools for transforming lives.
Lord, hear our plea to you today.

In Jesus' name we pray, Amen.



MONDAY 28 JANUARY In neighbouring Ethiopia, Tearfund ask us to pray for refugees facing malnutrition. Most of Ethiopia's refugee camps are at full capacity with refugees from neighbouring countries like South Sudan. Please pray that food and resources will reach those in need and restore them to full health.

TUESDAY 29 JANUARY Let's pray today for Midlothian Council, responsible for the delivery of local services but faced with hard choices because of severe financial pressures. Let's ask for God's wisdom for all the councillors, including the three who represent Penicuik – Andrew Hardie, Debbi McCall & Joe Wallace.

WEDNESDAY 30 JANUARY Please pray for the residents in Aaron House (where some of our members live), that they will be well looked after & feel wanted. And for the staff, that they will be happy in their work & have the energy they need to do it well.

THURSDAY 31 JANUARY Please pray for all the pupils & staff at Glencorse Primary School, that the staff will have the energy, commitment & wisdom they need & that each pupil will feel part of the community & be able to develop to their maximum potential.

FRIDAY 1 FEBRUARY Let's thank God for the work of Love Russia & remember the many vulnerable ex-orphan single mums who rely on their help. Please pray that the children of orphan mums are treated fairly & equally at school. Also for those mums who are experiencing major hold ups in being issued government flats. Pray that the orphan mums' group will help some of the young people be stronger in dealing with bullies. And pray for opportunities for the mums to develop skills & find work that is fulfilling & fairly paid.

SATURDAY 2 FEBRUARY Crossreach ask us to pray for the staff & service users at Cale House, which provides accommodation for 22 homeless people in an alcohol- & substance-free environment. Pray that the staff will deal with everybody equally but as individuals; & that the service users will be able to take full, long-term advantage of the facilities & services at Cale House.

SUNDAY 3 FEBRUARY Please pray for the staff & residents at St Margaret's House, Polmont, a unit run by Crossreach for older people living with dementia. Please pray that the residents will have a sense of hope & belonging; that relatives supporting a family member who has dementia will find strength & courage; & that the staff will have the necessary resilience & patience in all they do.

MONDAY 4 FEBRUARY Tearfund ask us to pray for the Rohingya people, forcibly displaced from their homes in Myanmar & living in harsh conditions in Bangladesh. Ask God to bring peace & an end to the killing in Myanmar. (The Rohingya are being offered the opportunity to return, but don't feel safe to do so). Please pray that, through the winter families will be protected from the cold weather, & that those in most need will receive shelter & warm clothes.'

TUESDAY 5 FEBRUARY Tearfund also ask us to continue to pray for families in the Democratic Republic of Congo who have lost loved ones as a result of Ebola, especially for children who have been impacted by the virus. Please pray that the spread of Ebola will be stopped & for healing & recovery for those affected.

WEDNESDAY 6 FEBRUARY There are 8 Christian congregations in Penicuik, but they're all part of the one Church. Please pray that we will all recognise this & draw more closely together, so that the people we live among will hear the Christian message more clearly, & respond to it readily.

THURSDAY 7 FEBRUARY Last month saw the 70th anniversary of the Universal Declaration of Human Rights. Let's pray for the many, many people in all continents who are not treated with the dignity that human life deserves. Pray for more of God's kingdom to come, so that people the world over can enjoy a life in which they're able to thrive.

FRIDAY 8 FEBRUARY Thank God for the staff of our local hospitals and of the Imrie Place and Eastfield medical practices. And pray that they will always have the resources they need to serve the community effectively.

SATURDAY 9 FEBRUARY The pressure on foodbanks continues to grow. Let's thank God for the 3 currently operating in Penicuik (at the North Kirk, the Sacred Heart & in St Mungo's Hall) & pray that they will continue to be able to meet all the needs that come their way.

SUNDAY 10 FEBRUARY Hundreds of houses are being built at Greenlaw Mill, near the north end of Penicuik. Let's pray that the local church(es) will find ways of making good contact with the people who are moving in.


Please use as many of these suggestions as you can, and please let me know if there is anyone or anything you would like to see included in future months.
Bill billandmags@talktalk.net or 672347.


Published - 14 January 2019