Prayer Requests


You can now submit your prayer requests to the prayer team using this website. Simply click on the link and fill in the simple request form. You do not have to be a member of St Mungo's or any other church to request a prayer.
Prayer Request
Requested Prayers
Bible Study Group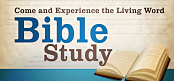 Meets on second and fourth Mondays at 7.30pm in the church hall. A warm welcome awaits you. [more]


Housegroup / Bible Study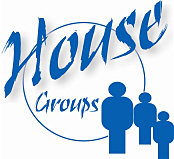 Meets twice monthly on Wednesday's at
21 Mauricewood Bank.



For full details of the above & other church activities see Mungo's Diary on the home page





Penicuik Alpha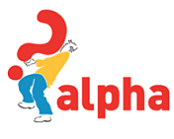 Does God care about me? What kind of life does he want me to live?
Alpha is an eight-week exploration of the Christian faith, and people from all sorts of backgrounds and age-groups come along.
Some would say they were Christians already and others would say they weren't at all; and some would say they haven't really decided what they believe. It really is for everybody.
Full Details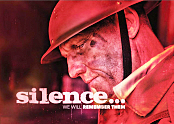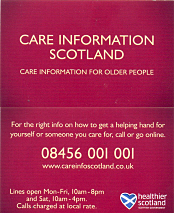 WOULD YOU LIKE to have Christians from churches in Midlothian praying for you or for someone you are concerned about?
In response to just this need our local presbytery has set up three local Prayer Chains.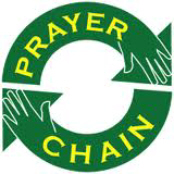 Requests for prayer are passed around churches by phone; and individuals & groups pray confidentially for the people & situations they've been told about. If you'd like to put a request on to the prayer chain, either for yourself or for someone else, please contact Bill Webster (tel. 672347 or e-mail
billandmags@talktalk.net
).

Contact Bill or Margaret if you would like a pastoral visit, whatever your request.
We are here to help.
billandmags@talktalk.net
or 01968 672347

November 2018

Welcome to this issue of Prayer Prompts. You'll find personal and local situations highlighted as well as national and international issues. They're all part of God's world, and He cares about them all.

THURSDAY 1 NOVEMBER South Sudan has been embroiled in civil war for most of its short history. Since 2013 more than 400,000 people have been killed & 4 million have had to flee their homes. Now there is widespread hunger because the economy has collapsed. Please ask God to bring a lasting peace.



FRIDAY 2 NOVEMBER

Thank you, Lord,
for the bare essentials that I so often take for granted –
like clean water and a safe, hygienic toilet.

Teach me contentment.

Help me to count my blessings, not my woes.

AMEN
[Tearfund Prayer Diary]



SATURDAY 3 NOVEMBER Please pray today for the work of UNICEF, committed to protecting children worldwide from hunger, disease, war and the consequences of natural disasters. It is active long-term in 190 countries as well as in the current emergencies in Africa & the Middle East (severe drought; civil wars) - see www.unicef.org.uk

SUNDAY 4 NOVEMBER In Russia 9 out of 10 children leaving orphanages turn to drugs, alcohol, crime or prostitution if they are left to cope on their own. Some even commit suicide. So let's thank God for the work of Love Russia, which provides mentors, transition houses, educational & practical support & a crisis centre for mums & babies – essential life-saving help for hundreds of young people. And let's pray that it will have the resources to maintain & expand its work, for the needs are still enormous.

MONDAY 5 NOVEMBER Let's pray today & tomorrow for our local congregations – of all denominations. Please thank God for places where there is growth, & ask God that other congregations will learn from them. And let's pray too for places where new initiatives need to be tried – that the courage to step out will be found.

TUESDAY 6 NOVEMBER Today let's pray for congregations where there is fragility & loss – that the people will be able to look to God & trust Him, even in vulnerable situations. And for places where difficult decisions need to be made, that God will give wisdom, & the courage to follow through.

WEDNESDAY 7 NOVEMBER Let's pray today & tomorrow for our communities. Please pray for pupils & staff at nursery, primary & secondary schools in & around Penicuik. And for local healthcare practices, hospitals & care homes.

THURSDAY 8 NOVEMBER Please pray today for all councillors, community leaders, MSPs & MPs. And also for change in our communities– especially where there are inequalities to be challenged & where vulnerable people need more help.



FRIDAY 9 NOVEMBER

Part of a prayer from Susan Brown, this year's Moderator of the CofS General Assembly:

When we're afraid of what lies ahead, when we feel overwhelmed by the task of pointing people to your love and mercy,

remind us that you are the living God, still at work, still planning and promising.

When our heads go down, lift our eyes, so that they look into yours
and see there a love that will not ever let us go.

AMEN

[Patrick Sayle: Lord, send me your Spirit]



SATURDAY 10 NOVEMBER Please pray today for the Church of Scotland at national level: that the General Assembly will discern where God is leading us & that its committees will be effective in putting His plans into action. And that we will help bring about God's justice through engagement with the world of politics.

SUNDAY 11 NOVEMBER There are lots of denominations around, but only one Church – the universal Church with Jesus as its King. Let's pray that throughout the world & at every level, Christians will keep their eyes firmly on Jesus, find ways of telling other people about Him, & pass on His love to the people they come into contact with.

MONDAY 12 NOVEMBER Some 2.3 billion people still have no access to a safe, hygienic toilet & almost 850 million don't have clean water near their home.Tearfund ask us to pray that governments & donors will take firm action to improve access to water & sanitation dramatically by 2030, to reach U.N. Sustainable Development Goal 6.



TUESDAY 13 NOVEMBER

Lord, stir up in me a righteous anger about the things in this world that grieve you.

When I feel helpless to tackle the big issues, show me the small steps I can take to make a difference.

Use me to sow love and bring justice.

Thank you, Lord, that whatever I give back to you, you multiply.

AMEN
[Tearfund]



WEDNESDAY 14 NOVEMBER The Brexit negotiations are scheduled to finish this month before the proposed agreement is put before the parliaments of all 27 remaining members of the EU. Please continue to pray that an agreement will be reached that is both fair & practicable.

THURSDAY 15 NOVEMBER There are currently hundreds of Alpha courses running up & down the country, including the Penicuik Alpha on Thursday evenings. Please pray that these courses will help many people come to faith in Jesus & that others will find their faith deepened & enriched.

FRIDAY 16 NOVEMBER In northern Nigeria, a pastor, his wife & their 3 children were burnt to death when Fulani herdsmen set fire to their house on 28 August. Others died, almost 100 houses & many churches were destroyed & hundreds of cattle were stolen. Please pray that the survivors will have grace from God to forgive their attackers, & that He will provide for their practical needs, as so many have lost their livelihoods.

SATURDAY 17 NOVEMBER Moslems & Christians have been severely persecuted in Myanmar for over 50 years, simply because they profess a different faith from that of the ethnic majority. This has culminated in widespread ransacking of Christian areas & the expulsion of around 1 million of the (Moslem) Rohingya people. Please pray for a complete change of attitude by the government of Myanmar towards its Moslem & Christian citizens.



SUNDAY 18 NOVEMBER

Father, forgive me every time I fail to love my neighbour as much as I love myself.

I'm sorry for every thoughtless word, every selfish thought, every unkind deed.

I'm sorry for the times when I've refused to be open to your Spirit and haven't allowed Him to make my life new.

I'm sorry for the times when I've refused to do something you were telling me to do.

Father, open my eyes, my ears, my heart, my mind, and make me into the person you meant me to be from the very beginning.

I ask all of this in the name of the Lord Jesus,
AMEN

[Adapted from David Clowes: 500 prayers for all occasions]



MONDAY 19 NOVEMBER Thank God for the many carers, both paid and unpaid, in our community. And pray that they will always have the strength, support & resources they need.

TUESDAY 20 NOVEMBER There are civil wars & insurrections raging right now over several continents, but notably in the near & middle east (Syria, Iraq, Yemen, Afghanistan) and central Africa (South Sudan, Nigeria, Chad, Mali, Central African Republic, Congo). There seems no human way out of some of these conflicts; please ask God to bring them to an end.

WEDNESDAY 21 NOVEMBER Sunday is the pre-Christmas Messy Church (4-6pm in St Mungo's Hall). Let's thank God for this family-friendly way of telling people in our community about Jesus & pray that everyone who comes along will experience His love for themselves.

THURSDAY 22 NOVEMBER Tearfund ask us to thank God for the way in which individual solar panels, bought through self-help groups, are lifting people in Tanzania out of poverty, transforming their communities & reducing the negative impacts of climate change.

FRIDAY 23 NOVEMBER Please pray today for the residents & staff at Crossreach's Rainbow House in Glasgow, which provides residential rehabilitation for men & women recovering from substance abuse. Pray that the residents will experience complete freedom from addiction as well as the healing God can give them for their emotional pain.

SATURDAY 24 NOVEMBER Let's thank God for Oversteps Care Home in Dornoch, run for the past 60 years by Crossreach. Pray for wisdom & energy for each member of staff & volunteer, & ask God that each resident will feel loved & respected.

SUNDAY 25 NOVEMBER Please ask God to show all of us in His Church how He wants us to tell our friends, neighbours, relations & workmates about Jesus & how we can share His love with them – not just as a body of His people, but also as individuals.

MONDAY 26 NOVEMBER We all have times when life is difficult; but God wants to help us through these times. So let's ask Him to show us anyone He wants us to share His love with particularly today or in the next few days.

TUESDAY 27 NOVEMBER Lothian Presbytery meets this Thursday. Let's pray that in all the questions they wrestle with, some of them vital to the life of the Church, they will have the wisdom & power of the Holy Spirit to take the right decisions & carry them through effectively.

WEDNESDAY 28 NOVEMBER The Leprosy Mission (TLM) in the Democratic Republic of Congo (DRC) ask us to thank God for the tremendous success of their new community based diagnosis & rehabilitation strategy. And they ask us to pray for the mental health & inner wellbeing of people stigmatised because they are affected by leprosy or some other disability.

THURSDAY 29 NOVEMBER TLM in Congo also ask us to pray for their nation as long-delayed presidential elections approach (scheduled for 23 December). And for the population, experiencing hardships as the economy declines. Please pray too that zero transmission of leprosy in DRC will be achieved with major stakeholders working together.

FRIDAY 30 NOVEMBER Please pray for anyone in our community who is finding it hard to make ends meet, that they will have their material needs satisfied. And let's pray that at government level policies will be developed which properly cover the needs of individuals & families who are unable to support themselves.

SATURDAY 1 DECEMBER In that context, let's thank God for the FFF Foodbank & Drop-in Centre which meets in St Mungo's Hall, as well as the other foodbanks in the town (at the North Kirk & the Sacred Heart Church). Let's pray that the Holy Spirit will guide them in everything they do, & that they will always have enough people, money & supplies to meet the needs of all their clients.

SUNDAY 2 DECEMBER Please pray for all the pupils and staff at the Sacred Heart Primary School, that the staff will have the energy, commitment and wisdom they need and that each pupil will feel part of the community and be able to develop to their maximum potential.


Please use as many of these suggestions as you can, and please let me know if there is anyone or anything you would like to see included in future months.
Bill billandmags@talktalk.net or 672347.


Published - 1 November 2018