Prayer Requests


You can now submit your prayer requests to the prayer team using this website. Simply click on the link and fill in the simple request form. You do not have to be a member of St Mungo's or any other church to request a prayer.
Prayer Request
Requested Prayers
Bible Study Group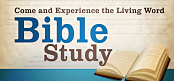 Meets on second and fourth Mondays at 7.30pm in the church hall. A warm welcome awaits you. [more]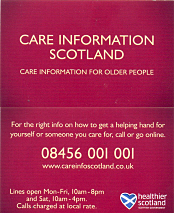 WOULD YOU LIKE to have Christians from churches in Midlothian praying for you or for someone you are concerned about?
In response to just this need our local presbytery has set up three local Prayer Chains.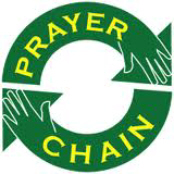 Requests for prayer are passed around churches by phone; and individuals & groups pray confidentially for the people & situations they've been told about. If you'd like to put a request on to the prayer chain, either for yourself or for someone else, please contact Bill Webster (tel. 672347 or e-mail
billandmags@talktalk.net
).

Contact Bill or Margaret if you would like a pastoral visit, whatever your request.
We are here to help.

June 2018

Welcome to this issue of Prayer Prompts. You'll find personal and local situations highlighted as well as national and international issues. They're all part of God's world, and He cares about them all.



FRIDAY 1 JUNE

Father God, thank you
for being so ready to forgive me whenever I turn to you
and honestly acknowledge your power and my need.

I praise you for the joy of knowing that no matter who I am or what I have done or failed to do, I can experience the joy of forgiveness and beginning again.

Thank you for every person who has shared your love with me and for every person who shows the reality of the love of Jesus in what they say and do.

Thank you in the name of Jesus,,
AMEN
[David Clowes: 500 prayers for all occasions, adapted]]



SATURDAY 2 JUNE The Leprosy Mission (TLM) in Thailand ask us to pray that medical students taught at their Rehabilitation Centre will recognise leprosy when they see it, reducing the delay before patients receive a correct diagnosis & effective treatment.

SUNDAY 3 JUNE The Rehabilitation Centre also cares for marginalised & disabled stateless patients. Please pray that they will be granted official permits, safe travel & timely access to all surgery or treatment they need.

MONDAY 4 JUNE St Mungo's Kirk Session meets tomorrow evening. Please pray that the Holy Spirit will guide all the discussion & decisions so that we move in the direction that God wants us to & become the church He wants us to be.

TUESDAY 5 JUNE An outbreak of ebola has been reported in rural areas of the Democratic Republic of Congo (DRC); as of last week 27 people had already died. Around 90% of ebola cases prove fatal; please pray that this outbreak won't spread any farther, particularly into more densely populated urban areas.

WEDNESDAY 6 JUNE And please ask God to bring peace in the DRC, a massive country riven for years with civil wars and local uprisings. Pray that its citizens will be able to live their lives in peace & that the enormous potential wealth of the country will be harnessed to the benefit of everyone.



THURSDAY 7 JUNE

Lord, I praise you, the one true living God,
who fills the whole universe with life, love and meaning.

Lord, it is your love that takes the people we are and makes it possible for us to become the people we are meant to be.

I praise you for your love that sets us free from everything that holds us,
and brings us out of darkness into your glorious light.

I will praise you everywhere I go, as long as I live.

AMEN
[Adapted from David Clowes: 500 prayers for all occasions, 2003]



FRIDAY 8 JUNE Please pray today for anyone you know who has been bereaved, asking God to give them His comfort & strength, & to enable them to feel His peace even through their loss.

SATURDAY 9 JUNE Recent events have made communal strife in Israel/Palestine even more acute. Please pray that despite everything that has happened over the last 70 years, Jews & Arabs will find themselves able to live beside each other in mutual forgiveness & in justice & peace.

SUNDAY 10 JUNE Although the civil war in Syria seems to be coming to an end, the atrocities & injustices that set it off haven't been addressed; & no credible plans seem to be in place for physical reconstruction, far less to enable a peaceful society to develop. Please ask God to turn around this situation that human decision-makers are either unwilling or unable to resolve.

MONDAY 11 JUNE Rev Linsay Downs, the Rector at St James the Less Church, is moving in July to Banchory. Let's thank God for all He has done through her during her time in Penicuik and wish her His continued blessing in her new calling. And let's pray too for the congregation at St James's as they plan & pray about the future.

TUESDAY 12 JUNE This month Tearfund ask us to pray about three serious situations. Today, please pray for the people of Adamawa in north-east Nigeria, where an outbreak of cholera has killed 12 people & infected more than 130 others. Please pray for communities in this war-torn region, that the outbreak will be swiftly contained

WEDNESDAY 13 JUNE Please pray today for people in the Sindh & Balochistan provinces of Pakistan, who are currently facing extremely high temperatures & water shortages due to the effects of climate change. Pray that God will be with those who are suffering, & that these conditions will ease quickly.

THURSDAY 14 JUNE Please continue to pray for the people of Burundi, where a new constitution has just been voted in. Pray for peace & stability, & for the agencies doing all they can to help the many families there lacking food.

FRIDAY 15 JUNE Pray for the residents in Pine Villa Nursing Home in Loanhead (where some of our elderly members live), that they will be well looked after & feel wanted. And for the staff, that they will be happy in their work & have the energy they need to do it well.

SATURDAY 16 JUNE Please continue to pray for the people of South Sudan, where 3 years of civil war have led to a situation where 50% of the population urgently need food & security. Over 1.1 million people are starving or on the verge of famine. And the situation is getting worse. For more info, go to www.christianaid.org.uk/emergencies



SUNDAY 17 JUNE

Father God, we have received your love in abundance, but have not always been loving to each other.

You have been kind to us, but we have been hard-hearted.

We have turned our backs on the pain of the lonely and the agony of those who feel broken or lost.

We have come to you so many times for forgiveness but have refused to forgive people who have offended us.

Help us in all we say and do to emulate the generous, loving nature of Jesus, for His sake and not our own.

AMEN

[Adapted from David Clowes: 500 prayers for all occasions, 2003]



MONDAY 18 JUNE Next Sunday Messy Church is having its traditional early-summer barbecue. Let's thank God for new families who have recently come along as well as for others who have come back after a gap. Please pray that they will all feel welcome & that they will experience God's love for them in a personal way.

TUESDAY 19 JUNE The United Mission to Nepal report that last month a major fire destroyed 17 houses in 1 of the most remote villages in the country. 90 people have been left completely destitute. Emergency needs have been met, but please pray for long-term recovery as well as for safety for harvest workers braving high altitude & severe weather, & for the elderly who remain in the village during the harvest.

WEDNESDAY 20 JUNE Let's thank God for the FFF Foodbank & Drop-in-Centre & the crucial help & assistance it is giving to so many people in & around Penicuik. Also for the considerable support it is now receiving from many local businesses. And please pray that there will always be enough volunteers, & for wisdom for Mark & the trustees as they continue to develop the project to meet ever increasing & widening needs.



THURSDAY 21 JUNE

Merciful God,
We pray for everyone whose desperation leads them to risk dangerous journeys over land and sea:
those escaping brutal wars,
fleeing religious persecution,
or whose lives have been shattered by climate disasters and economic ruin.

Help us to look beyond our own fears and concerns to the needs of those who have nothing, risk everything and depend on the kindness of strangers.

May our hearts be opened,
our leaders challenged
and our self-interest confronted,
in Jesus' name.
Amen.

[Adapted from Christian Aid]



FRIDAY 22 JUNE Let's thank God for the excellent sheltered accommodation at Cowan Court, & let's pray for the residents, that they will be able to enjoy their continuing independence and also benefit from the community facilities offered there if they want to.

SATURDAY 23 JUNE Please continue to pray for the Rohingya people, driven from their homes in Myanmar last year. More than 850,000 refugees are stuck in camps on the border of Bangladesh, in what is now the fastest-growing refugee crisis in the world. Many others have lost their homes but remain in Myanmar. Please pray for short-term food & shelter, & for a long-term solution which will allow them to live in dignity & safety.

SUNDAY 24 JUNE The annual children's holiday club (this year with the theme 'team-builders') will take place in the North Kirk from 6-10 August. This is a great way for primary-school children to find out about Jesus. Please pray that lots of them will come along & experience His love for themselves.

MONDAY 25 JUNE It's quite common in China for Christians to be imprisoned for short periods because of their faith; but in Yunnan province much longer sentences (up to 13 years) have recently been handed down. Please pray that this policy will be reversed & that God will strengthen & sustain everyone who has been caught up in it.

TUESDAY 26 JUNE Please pray that all the congregations in Penicuik & the surrounding area will fix their eyes on Jesus so that we work together, encouraging, helping & complementing each other as He wants us to, & taking His message as one Church to the communities we live in.

WEDNESDAY 27 JUNE This month World Vision ask us to pray for 3 children in Zambia: Please pray today for Alice (6), who is unable to walk, talk or hold things properly. Her mother has died, she lives with her father & the family are very poor. Please pray for healing & comfort for her. And also for Modester (12), who has had sickle cell anaemia all her life. Her father died when she was born, & frequent admissions to hospital have disrupted her education; please pray for healing for her.

THURSDAY 28 JUNE Please pray today for Lweendo (10), who has had heart enlargement problems since birth. His family is struggling to raise funds for his ongoing treatment. Please pray for healing for him, & for his family to be able to earn enough money to keep up with his medical care.

FRIDAY 29 JUNE Let's thank God today for the national counselling service offered by Crossreach. It covers one-to-one counselling for children & young people, perinatal counselling, relationship counselling & family therapy. And let's pray that it will be fully resourced, so that everyone who comes for help can receive it.

SATURDAY 30 JUNE The Leprosy Mission (TLM) ask us to pray for their work in Myanmar. Their greatest challenges are low priority for leprosy; lack of infrastructure & expertise (leading to a high disability rate because of late detection); & stigma & misinformation in communities. Please pray that God will enable them to overcome all these challenges.

SUNDAY 1 JULY TLM Myanmar also ask us to pray for a new project focused on inclusion in agriculture, market-places & micro-finance. Please pray that people with disabilities & those affected by leprosy will be enabled to earn an income through the activities generated by this project.


Please use as many of these suggestions as you can, and please let me know if there is anyone or anything you would like to see included in future months.
Bill billandmags@talktalk.net or 672347.


Published - 1 June 2018