Prayer Requests


You can now submit your prayer requests to the prayer team using this website. Simply click on the link and fill in the simple request form. You do not have to be a member of St Mungo's or any other church to request a prayer.
Prayer Request
Requested Prayers
Bible Study Group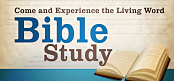 Meets on second and fourth Mondays at 7.30pm in the church hall. A warm welcome awaits you. [more]


Housegroup / Bible Study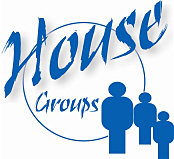 Meets twice monthly on Wednesday's at
21 Mauricewood Bank.



For full details of the above & other church activities see Mungo's Diary on the home page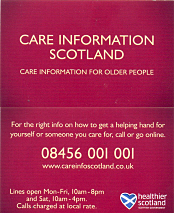 WOULD YOU LIKE to have Christians from churches in Midlothian praying for you or for someone you are concerned about?
In response to just this need our local presbytery has set up three local Prayer Chains.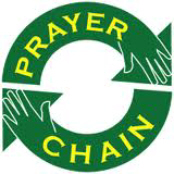 Requests for prayer are passed around churches by phone; and individuals & groups pray confidentially for the people & situations they've been told about. If you'd like to put a request on to the prayer chain, either for yourself or for someone else, please contact Bill Webster (tel. 672347 or e-mail
billandmags@talktalk.net
).

Contact Bill or Margaret if you would like a pastoral visit, whatever your request.
We are here to help.
billandmags@talktalk.net
or 01968 672347

October 2019

Welcome to the this issue of Prayer Prompts. Some situations we've been praying about for a while; others are new. But they're all part of God's world, and He cares about them all.



TUESDAY 1 OCTOBER

Lord, I come to you, bringing the baggage that I have carried with me for most of my life.

I come, bringing my concerns and my worries, and the questions I still have no answer for.

I come, with the frustrations and emptiness that sometimes cripple my life and ruin my days.

I come into your presence, you who are the bread of life. Thank you that I can trust your promise that you will give me your healing and your wholeness.

Thank you, Lord Jesus,

AMEN
[Published prayers adapted from David Clowes: 500 more prayers for all occasions]




WEDNESDAY 2 OCTOBER The Brexit situation seems to have reached an impasse. Please continue to pray that a solution will be found which people of different opinions & priorities will be able to accept as fair & practical.

THURSDAY 3 OCTOBER Let's each pray today for our neighbours, that, whatever their position at the moment, they will come to know Jesus personally & experience His love in their everyday lives.

FRIDAY 4 OCTOBER Friends of Chitambo is a Scottish charity which supports health projects in Chitambo District, Zambia. They supply radios to outlying clinics, support staff training & provide books, tablet PCs & medical equipment. Please pray that this life-changing provision will thrive.

SATURDAY 5 OCTOBER Let's pray today for the people of South Sudan. A peace agreement last year brought a long civil war to an end, but if a deadline to agree on a new government is not met in the next few weeks, war could return. Please pray that the obstacles that are still obstructing an agreement will be overcome.

SUNDAY 6 OCTOBER Please pray for the residents in Aaron House (where some of our members live), that they will be well looked after & feel wanted. And for the staff, that they will be happy in their work & be able to do it well.

MONDAY 7 OCTOBER St Mungo's Congregational Board meets tomorrow evening. Please pray that the Holy Spirit will guide all the discussions, so that the decisions we make are the right ones.

TUESDAY 8 OCTOBER Tomorrow Rev Nick Bowry will be inducted as the new Rector at St James the Less Church. Let's thank God, & ask Him to bless this new ministry – a vital part of His Church in our community.

WEDNESDAY 9 OCTOBER Our recent visitors from Eastern Himalaya Diocese asked us to pray for particular areas of their life & work. So let's ask 1) for outreach to be effective, 2) for church planting to flourish & 3) for enough people from the First World to take up jobs as volunteer teachers.

THURSDAY 10 OCTOBER And please pray specifically for the ministry of one of our visitors, Rev Nirwan Subba - particularly in the areas of healing & evangelism.

FRIDAY 11 OCTOBER Tomorrow sees an important meeting to consider how the Church in our area can best engage with the thousands of people who are going to be living in the new houses to the north of the town. Please pray that everyone present will be open to God's wisdom in this matter.



SATURDAY 12 OCTOBER

Lord, I've tried to worship you in my own strength and in ways that pleased me.

I've relied on myself and on what I do.

But it hasn't worked, and I can't do any more on my own.

Come, Lord, fill me with your Holy Spirit; renew my whole life; transform me by your grace, so that by your Spirit I can serve you, know you and love you as my Saviour and Lord.

AMEN



SUNDAY 13 OCTOBER Thank God for the many carers, both paid and unpaid, in our community. And pray that they will always have the strength, support & resources they need.

MONDAY 14 OCTOBER Tearfund ask us to pray for vastly improved sanitation & hygiene in the Third World, where one in ten people still drink from a contaminated water source, 2.3 billion people don't have a toilet, & 892 million people have no sanitation facilities at all.

TUESDAY 15 OCTOBER Let's thank God for hundreds of local initiatives where people are creating their own access to clean water supplies. Tearfund reports an example from the Central African Republic, where one village fought against cholera infection by building six latrines; they are going to continue until everyone in the village has one.

WEDNESDAY 16 OCTOBER Please pray today for the members of Midlothian Council, (including the local Penicuik Councillors – Andrew Hardie, Debbi McCall & Joe Wallace), that they will make the best use of their resources and exercise wisdom & fairness in everything they are responsible for.

THURSDAY 17 OCTOBER Please pray for anyone in our community who is finding it hard to make ends meet, that they will have their material needs satisfied. And let's pray that at government level policies will be developed which properly cover the needs of individuals & families who are unable to support themselves.



FRIDAY 18 OCTOBER

Lord, we pray for those who are trapped by the darkness of fear;
for those facing a time of uncertainty, or illness, and the fear that comes from not knowing;
for those in hospital, and those undergoing unpleasant treatment;
for those who wait through dark days of anxiety.

Lord, we pray for those in the darkness of doubt;
for those who long to believe, to have faith to trust;
for those with questions they can't answer, and for those whose faith is all in their heads, and not in their hearts, where you also meant it to be.
Lord, in the darkness, come with your light.

We bring these prayers in the name of Jesus, the Light of the world.

AMEN



SATURDAY 19 OCTOBER Please pray today for the work of UNICEF, set up over 70 years ago to promote & protect children's rights & their well being. It operates in 190 countries, including Yemen, Syria, Myanmar & those European countries that have taken in significant numbers of refugees.

SUNDAY 20 OCTOBER UNICEF's work is both short- & long-term. It provides nutrition & life-saving food; education; emergency relief for children; protection from climate change; vaccines; & sanitation, hygiene & safe water. Please pray that they will always have the resources they need

MONDAY 21 OCTOBER St Mungo's Kirk Session is meeting tomorrow evening to discuss where we are as a fellowship & where we're going. (This is part of a periodic Local Church Review). Please pray that we will listen to what God is saying to us & embrace His plans for our congregation and His Church in our area.

TUESDAY 22 OCTOBER Let's thank God for the local foodbanks in Penicuik & around Midlothian, and pray that they will always have enough resources to meet the ever greater challenges they are confronted with.

WEDNESDAY 23 OCTOBER The Missionary Aviation Fellowship (MAF) ask us to pray for their work in Madagascar. Let's thank God for flights which deliver medicine to remote communities (35 minutes by air; 3-4 days by road) & for airborne mobile eye clinics (With one flight, an optometrist can do 160 consultations in a week).

THURSDAY 24 OCTOBER MAF flights also help build the Church by bringing pastors & lay people together for essential training. This has contributed to 150 new churches opening in the last 10 years. Let's pray that this growth will continue.

FRIDAY 25 OCTOBER Wars & civil wars are still raging in the Middle East, much of Africa, parts of Asia & even eastern Europe. Please ask God to overrule the human selfishness, greed & fear that are at the root of many of these conflicts, so that current enemies can be reconciled & live side by side in a just peace.

SATURDAY 26 OCTOBER The Bethany Christian Trust does amazing work over much of Scotland. Much of their funding comes from grants, & they ask us to pray that they will be awarded vital funds for community support & development, winter care shelters, housing support in Fife & general fundraising campaigns.

SUNDAY 27 OCTOBER The Leprosy Mission (TLM) ask us to pray for 2 aspects of their work in India. Today let's pray for the self-help groups they have formed to enable people affected by leprosy to earn a secure living, essential to their inclusion in mainstream society. Please pray that these groups – some of which have grown into larger-scale co-operatives – will be sustainable & grow.

MONDAY 28 OCTOBER TLM also ask us to give thanks for new partnerships with the Indian Government & other local organisations in community development, early detection of leprosy, & in combating discrimination against people affected by the disease.

TUESDAY 29 OCTOBER This month Crossreach ask us to remember Rainbow House in Glasgow, a safe & supportive environment for adults recovering from substance use. Please pray for help for the residents as they address the issues they face; for healing for families & relationships where there has been hurt; & for strength, energy & enthusiasm for the team in their 24/7 work.

WEDNESDAY 30 OCTOBER Crossreach also ask us to pray for their Children's Care & Education Services, provided for children & young people with additional support needs who are looked after away from home. Let's pray that the service users will feel safe & loved, & that they will have a deep sense of hope for their future.

THURSDAY 31 OCTOBER Let's thank God for the charity Mercy Ships, which has been bringing life-changing medical help to some of the world's poorest communities since 1978. They have helped transform the lives of over 2.4 million people, & have assisted national governments to improve health-care delivery in every country they have visited (See www.mercyships.org.uk). Please pray that they will always have enough money, resources & volunteers to meet the needs of everyone who depends on them for help.

FRIDAY 1 NOVEMBER In Angola, the government is enacting a law which will make almost all the Christian churches in the country illegal; in one province, all the buildings are already closed. Please ask for wisdom for church leaders, and pray that, whatever happens in terms of buildings & legal recognition, the Church in Angola will continue to grow (albeit undergroiund).

SATURDAY 2 NOVEMBER In July the Chittagong Hill Tracts in Bangladesh were devastated by floods & landslides. Immediate aid in the form of food, medicines & water purification tablets was provided, but in the poorest communities – many of them Christian villages – it will take years to get over such a disaster. Local people ask us to pray intensely for a full & sustained recovery in their area.

SUNDAY 3 NOVEMBER Please pray for everyone at the Friends' Meeting House (who gather in Valleyfield House on the first Sunday of every month), asking God to give them all the vision, love & energy they need to help build His Kingdom in our area.

Please use as many of these suggestions as you can, and please let me know if there is anyone or anything you would like to see included in future months.
Bill billandmags@talktalk.net or 672347.


Updated - 3 October 2019