Prayer Requests


You can now submit your prayer requests to the prayer team using this website. Simply click on the link and fill in the simple request form. You do not have to be a member of St Mungo's or any other church to request a prayer.
Prayer Request
Requested Prayers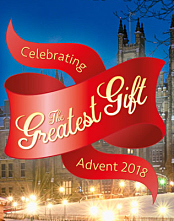 Bible Study Group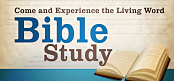 Meets on second and fourth Mondays at 7.30pm in the church hall. A warm welcome awaits you. [more]


Housegroup / Bible Study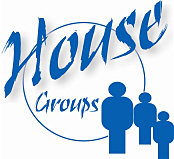 Meets twice monthly on Wednesday's at
21 Mauricewood Bank.



For full details of the above & other church activities see Mungo's Diary on the home page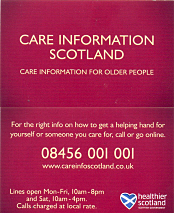 WOULD YOU LIKE to have Christians from churches in Midlothian praying for you or for someone you are concerned about?
In response to just this need our local presbytery has set up three local Prayer Chains.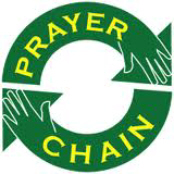 Requests for prayer are passed around churches by phone; and individuals & groups pray confidentially for the people & situations they've been told about. If you'd like to put a request on to the prayer chain, either for yourself or for someone else, please contact Bill Webster (tel. 672347 or e-mail
billandmags@talktalk.net
).

Contact Bill or Margaret if you would like a pastoral visit, whatever your request.
We are here to help.
billandmags@talktalk.net
or 01968 672347

December 2018

Welcome to this issue of Prayer Prompts. You'll find personal and local situations highlighted as well as national and international issues. They're all part of God's world, and He cares about them all.

SATURDAY 1 DECEMBER In that context, let's thank God for the FFF Foodbank & Drop-in Centre which meets in St Mungo's Hall, as well as the other foodbanks in the town (at the North Kirk & the Sacred Heart Church). Let's pray that the Holy Spirit will guide them in everything they do, & that they will always have enough people, money & supplies to meet the needs of all their clients.

SUNDAY 2 DECEMBER Please pray for all the pupils and staff at the Sacred Heart Primary School, that the staff will have the energy, commitment and wisdom they need and that each pupil will feel part of the community and be able to develop to their maximum potential.

MONDAY 3 DECEMBER Please pray urgently for Sawan Masih, who was sentenced to death in Pakistan in 2014, for 'blasphemy'. After four years, the Lahore High Court was due to hear his appeal last week, but there is no news of the verdict as yet. Please pray that he will be acquitted & be able to live his life in safety afterwards.

TUESDAY 4 DECEMBER Today sees the last meetings of St Mungo's Congregational Board & Kirk Session for 2018. Please pray that everyone concerned will be tuned in to what the Holy Spirit is saying, so that the decisions made are in line with God's plans for His Church in our area.

WEDNESDAY 5 DECEMBER Tearfund ask us to pray for people living in internally displaced camps in Iraq. Their living conditions have been worsened by torrential rain, which has caused severe flooding, damaging homes, infrastructure & agriculture. Pray for help to reach those in need, as roads are flooded & blocked by debris.

THURSDAY 6 DECEMBER The Penicuik churches will have a presence tomorrow (3pm) in the pedestrian area as the Christmas lights are switched on; at the same time they will present A Christmas Journey (a free family activity in St Mungo's). And the ever-popular Carol Event is back on Saturday evening (7pm in the Town Hall). Please pray that people who don't normally have an interest in "church things" will be attracted to these events & find out about the real significance of Christmas.



FRIDAY 7 DECEMBER

Lord God, you are able to do more in our lives than we can ever imagine.

Forgive me when I forget that, when I'm content to muddle along, quenching your Spirit because my vision is so narrow.

Show me today what you want me to do for you, and the ways you can use me for your purposes.

Stir my imagination, and send me out renewed in faith, strengthened by your Spirit and filled with your love.

AMEN
[Adapted from Nick Fawcett: Selected prayers for public worship]



SATURDAY 8 DECEMBER Many countries in the middle east & north & central Africa have been blighted by civil war (Syria, Israel/Palestine, Iraq, Afghanistan, Yemen, Egypt, Libya, Somalia, Chad, Central African Republic, Congo, Mali, Nigeria . . .). Together with the effects of climate change, this has made life well-nigh intolerable in these countries. Please ask God to bring these conflicts to an end & also give us wisdom to deal effectively with man-made climate change.

SUNDAY 9 DECEMBER These dire situations are continuing to force large numbers of people to flee abroad. Most of them end up in camps in Third-World countries which don't have the means to accommodate them properly. Please pray that countries in the rich west (like ours) will agree to accept more refugees until the situations they are fleeing from have been put right.

MONDAY 10 DECEMBER MPs at Westminster will probably be voting on the UK/EU Brexit agreement tomorrow. Please pray that the outcome of the whole process will be practicable, & as fair as possible to all sides.

TUESDAY 11 DECEMBER Please pray for all the pupils & staff at Mauricewood Primary School, that the staff will have the energy, commitment and wisdom they need & that each pupil will feel part of the community & be able to develop to their maximum potential.

WEDNESDAY 12 DECEMBER The district of Dhading in Nepal was devastated by an earthquake in 2015. Now CofS World Mission ask us to thank God for the amazing response to their reconstruction appeal. The work now completed includes drinking water schemes, schools, toilets, bridges, houses, irrigation and hydro schemes as well as social & psychological support for survivors.

THURSDAY 13 DECEMBER Sadly, Nepal is highly vulnerable to natural disasters; over 50,000 people in the south of the country were severely affected by flooding in 2017. Many lost family members, homes & livelihoods in a few hours. Please pray for all those whose lives are affected by disasters, & for all the agencies (in this case, including Tearfund) working to bring help & hope.



FRIDAY 14 DECEMBER

A prayer from Tearfund:

Dear Father, thank you that you are a God of hope, who came to heal the broken-hearted.

Please give those who have lost everything all they need from your abundant resources.

And show us what our part is in helping to bring this about.

AMEN



SATURDAY 15 DECEMBER The North Kirk, the South Kirk & St Mungo's have started consulting about how they see the future of the Church of Scotland in Penicuik. Please pray that everyone involved will be open to what God is saying, so that the right decisions are taken. And please pray that the members of Howgate Church, which is closing on Christmas Eve, will be welcomed & feel at home, whichever fellowship they chose to join.

SUNDAY 16 DECEMBER The CofS is only one part of the Church in Penicuik. Let's ask God to show all of us how He wants us to grow closer to Him, to pass on the love of Jesus to the people around us, & to tell them about Him.

MONDAY 17 DECEMBER Please pray for everyone involved at Cunningham House in Edinburgh, a homeless hostel run by Crossreach which also supports service users with drug & alcohol addictions as well as mental health issues. Thank God for the number of residents who have recently moved into their own accommodation; & pray for the Holy Spirit to sustain the health & well being of residents & staff.

TUESDAY 18 DECEMBER Please pray today for Crossreach's Daisy Chain early years project in Govanhill, Glasgow, which helps children under 8 & provides support & advice to parents. Pray for continued funding so that they can serve more families, & for suitable permanent premises; & pray that those families who face very difficult circumstances will find hope & transformation.

WEDNESDAY 19 DECEMBER Let's thank God for the SU groups in local schools (currently Mauricewood Primary & Beeslack High School), where children & young people who might otherwise never have the opportunity can hear about Jesus & His love for them. And let's pray that similar groups will start in other schools locally.

THURSDAY 20 DECEMBER The Leprosy Mission (TLM) ask us to pray for their work in Sri Lanka. Please pray that with their partner, Christian Blind Mission, they will be able to reach over 10,000 leprosy victims through hospital services & outreach camps, & train 600 people in injury & trauma management.

FRIDAY 21 DECEMBER Let's thank God for the faith & courage He has given to Christians in Afghanistan, who follow Jesus despite the constant danger of being executed for leaving Islam. Let's ask Him to make them aware every day of His love & protection, & to lead them to other believers so that they have strength & reassurance from each other.

SATURDAY 22 DECEMBER Please pray today for our fellow-Christians in Tajikistan, where the children of Christian parents are forbidden by law from going to church or taking part in any public Christian activities. Let's pray for parents & pastors as they try to find ways to build up children in their faith. And for the politicians who enacted this repressive law, that they themselves would have a personal & life-changing encounter with Jesus.

SUNDAY 23 DECEMBER Let's each pray today (& on other days) for someone we know who isn't yet a Christian, that they will decide they want to follow Jesus, & receive His promise of life in all its fullness.

MONDAY 24 DECEMBER In that context, let's thank God for all our local foodbanks (the Foodstore in the North Kirk, the weekly distribution at the Sacred Heart & FFF in St Mungo's Hall). Please pray for wisdom for the organisers, & that each will continue to have enough resources to meet the needs of everyone they are trying to help.

TUESDAY 25 DECEMBER Christmas Day! Let's thank God again for what He has done (starting with the birth of Jesus & culminating in the cross & resurrection at Easter) to show us His love & offer us the full life He gives to anyone who accepts Him.

WEDNESDAY 26 DECEMBER The plight of the Rohingya people, driven out of Myanmar & existing in appalling conditions in Bangladesh, is as desperate as ever. Please ask God to change hearts so that they can go back to their homes, but this time be able to live there in peace & without fear of discrimination or persecution.

THURSDAY 27 DECEMBER Love Russia ask us to pray for their work with vulnerable mums & babies. Many of the mums have been abused & abandoned at a young age. At the Moses Project Crisis Centre they are offered a safe environment, where they learn to cope independently & to look after themselves & their children. Unlike other rehabilitation centres in Russia, the children are not separated from their mothers. Please pray that this essential work can expand so that more families can be saved from lives dominated by homelessness, addiction & crime.

FRIDAY 28 DECEMBER Please pray for any families you know where there is conflict or tension; let's ask God to bring about reconciliation & understanding, so that family life can be positive & joyful.

SATURDAY 29 DECEMBER Police in Pakistan have sent a letter to leaders of Christian organisations, warning them of planned terrorist attacks in connection with the case of the Christian woman recently acquitted of blasphemy, Asia Bibi. Please pray for the safety and security of all Christians in Pakistan.

SUNDAY 30 DECEMBER Please pray today for the work of Médecins sans Frontières, which is active in over 60 countries, bringing urgent medical help to people affected by armed conflict, epidemics & disasters. As an independently funded charity, they often operate in places where others cannot or choose not to go.

MONDAY 31 DECEMBER Please pray for anyone you know who is terminally ill or suffering from a life-changing illness, that whatever they are going through, they will have the strength they need & the hope that only God can give.

TUESDAY 1 JANUARY Let's pray that initiatives like the End Hunger UK petition (which St Mungo's supported) will bear fruit so that Universal Credit is implemented in a way that delivers the necessary help to everyone who needs it.

WEDNESDAY 2 JANUARY Thank God for the difference the Broomhill Day Centre makes to the lives of so many people in Penicuik & their families. Pray that they will have enough volunteers & resources to continue & even expand the work they are doing.

THURSDAY 3 JANUARY Please pray for anyone you know who feels lonely or isolated whether because of bereavement, family break-up or some other reason, that they will be befriended & feel included again.

FRIDAY 4 JANUARY Please pray for the Mugwo area of South Sudan, where 7,000 people have been displaced after sectarian violence flared up on 16 November. These people are in need of food, safe water & shelter. Please pray that their needs will be met, & please continue to pray for peace in South Sudan.



SATURDAY 5 JANUARY

Loving God, thank you that no matter who we are or what we've done, you still love us and have a plan for our lives.

Thank you that you have room in your love and your kingdom not just for people who have done good things but also for those who have hurt everybody and everything around them.

Thank you for the promise that there is no person and no situation that you can't change.

Please touch my heart and life, and by your Holy Spirit help me to serve you in ways that bring hope to other people and praise to your name.

AMEN
[Adapted from David Clowes: 500 More Prayers for all Occasions]



SUNDAY 6 JANUARY Let's thank God for the Family Learning Centre at the top of Queensway. They offer a service to individuals (adults as well as children & teenagers) and to whole families. Please pray that as long as the need is there, there will be enough resources (people, buildings & money) to meet it.

Please use as many of these suggestions as you can, and please let me know if there is anyone or anything you would like to see included in future months.
Bill billandmags@talktalk.net or 672347.


Published - 1 December 2018