Prayer Requests


You can now submit your prayer requests to the prayer team using this website. Simply click on the link and fill in the simple request form. You do not have to be a member of St Mungo's or any other church to request a prayer.
Prayer Request
Requested Prayers
Bible Study Group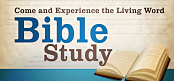 Meets on second and fourth Mondays at 7.30pm in the church hall. A warm welcome awaits you. [more]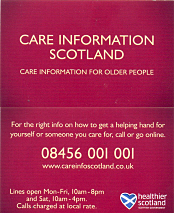 WOULD YOU LIKE to have Christians from churches in Midlothian praying for you or for someone you are concerned about?
In response to just this need our local presbytery has set up three local Prayer Chains.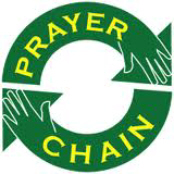 Requests for prayer are passed around churches by phone; and individuals & groups pray confidentially for the people & situations they've been told about. If you'd like to put a request on to the prayer chain, either for yourself or for someone else, please contact Bill Webster (tel. 672347 or e-mail
billandmags@talktalk.net
).

Contact Bill or Margaret if you owuld like a pastoral visit, whatever your request.
We are here to help.
Rev John Urquhart - Induction Service - 10 Aug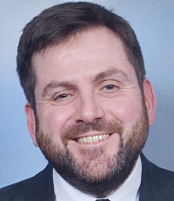 The Rev John Urquhart was officially inducted into his new charge at St. Mungo's on Thursday August 10th at 7.00pm. Th Rev Neil Dougall led the service with members of the Presbytery joinedb by a congregation with members of for all the Penicuik churches, and Craigmillar Park.

September 2017

Welcome to this issue of Prayer Prompts. You'll find personal and local situations highlighted as well as national and international issues. They're all part of God's world, and He cares about them all.

FRIDAY 1 SEPTEMBER Please pray for Aasia Bibi, a Pakistani fruit-picker who has been in jail for eight years after being falsely accused of blasphemy by Moslem co-workers. She was sentenced to death in 2010 & has been appealing the sentence ever since. Although her case has at last reached the Supreme Court, the hearings keep being postponed. Please ask God to intervene so that she gets justice & is given back her freedom.

SATURDAY 2 SEPTEMBER A 'law on belief and religion', passed last year in Vietnam, comes into effect in January. If properly enforced, it will strengthen the rights of individual believers as well as of religious organisations. Please pray that the communist government will implement the law sincerely & effectively, & that this will bring real positive change for Christians & followers of other religions.

SUNDAY 3 SEPTEMBER The Penicuik Storehouse project is facing serious unforeseen difficulties. Please pray that these will be overcome so that this important initiative can be up & running in the next few months, as planned.

MONDAY 4 SEPTEMBER Let's continue to thank God that He has brought John here. And let's pray that at this time of considerable change in Penicuik all the local churches will be open to where God is leading them, so that His Kingdom can grow here.

TUESDAY 5 SEPTEMBER Carrying on from yesterday: St Mungo's Kirk Session meets this evening. Please pray that the Holy Spirit will give them His wisdom & vision in all the decisions they take.

WEDNESDAY 6 SEPTEMBER Nearly 800 people have been killed by extensive flooding across India, Nepal & Bangladesh. In all, 16 million have been affected, with more than 600,000 forced to flee their homes in Bangladesh alone. Please pray for those who have lost loved ones & their homes, & for those whose crops have been destroyed; & also that the emergency services will be able to cope with this unprecedented situation.

THURSDAY 7 SEPTEMBER Hundreds of thousands of people have been affected by Hurricane Harvey in Texas & Louisiana. Please pray that the emergency services will be able to cope there as well. And please pray for everyone who has been bereaved, lost their home or job, or had their lives torn apart in some other way.



FRIDAY 8 SEPTEMBER

Lord, you know us better than we know ourselves.
You know our strengths and our weaknesses, our pain and the hurt we cause each other.

But thank you that when we confess our sin, you restore our relationship with you and with each other.

Forgive us our harsh words, our self-centredness and our over-confidence.
Forgive us our failure to trust you with everything.
Forgive us our insensitivity to the needs of others and our excuses when we go wrong.

And by your Holy Spirit empower us to love one another as Christ has loved us.
AMEN

[Adapted from David Clowes: 500 Prayers for all Occasions, 2003]



SATURDAY 9 SEPTEMBER This month the Barnabas Fund asks us to pray urgently about the plight of 5,000 Pakistani Christians who have fled to Thailand to escape persecution at home. The police are treating them as criminals, arresting large numbers arbitrarily & then holding them in harsh & horrendously overcrowded detention centres. Please pray that the authorities will change their attitude & make Thailand a safe refuge for oppressed Pakistani Christians.

SUNDAY 10 SEPTEMBER On the other hand, let's thank God for kindness shown to Christians by their Moslem fellow citizens. Both in Kenya & the Philippines, local Moslems have recently gone out of their way to protect their Christian neighbours from attack by armed Islamist militants, putting themselves in danger by doing so.

MONDAY 11 SEPTEMBER Please pray for our friends in the Free Baptist Church, and for their Minister, David Shedden, asking God to give them all the vision, love and energy they need to help build His Kingdom in our area.

TUESDAY 12 SEPTEMBER This month the Leprosy Mission (TLM) ask us to thank God for good progress with their new RampUp programme in South Africa, which promotes the inclusion of people with disabilities in the church. And they ask us to pray that this programme will be effective wherever it is used.

WEDNESDAY 13 SEPTEMBER TLM Southern Africa occasionally assists the health team in northern Namibia. Many of the patients there are severely disabled, & many of the villages they live in are remote, with difficult access. Please pray that despite these problems they will be well cared for.



THURSDAY 14 SEPTEMBER

Come, Lord Jesus,
call us to follow you, and inspire us to serve you.

Challenge us to care for each other,
and enable us to demonstrate your love as you fill us with your grace.
AMEN

[Adapted from David Clowes: 500 Prayers for all Occasions, 2003]



FRIDAY 15 SEPTEMBER Kajik (15) lives with his widowed mother & three younger brothers in Sisian (southern Armenia); he has a bone abnormality. World Vision has helped enable the family to receive free state medical care. Thank God that Kajik has had surgery, & please pray for a complete recovery. Pray too that God will heal his brother Edik (9), who has mental health problems. And please ask God to protect this family & give them strength and encouragement.

SATURDAY 16 SEPTEMBER Nane (12) & Nona (9) live in the same town. They are from a very poor and vulnerable family, whose wooden house was recently destroyed in a fire. World Vision, their neighbours & other villagers are helping the family with essential items. But please pray that this vulnerable family can get another house & all the essentials they need to rebuild their lives. And pray for protection for Nane & Nona.

SUNDAY 17 SEPTEMBER Messy Church takes place next Sunday in St Mungo's Hall (4-6pm). Thank God for the success of the sports afternoon/barbecue last month, which some new people came along to. Pray that they & others will come back & that for all of them this will be a step towards accepting Jesus & becoming His followers.

MONDAY 18 SEPTEMBER World Vision ask us to pray for 4-year-old Albert from Stepanavan (Armenia), whose (single) mother is an alcoholic. Albert is often without care for days, & his older sister has mental health issues. Please pray for protection, love & care for both of them, & for healing for the sister. And pray that their mother can get help to overcome her alcoholism.

TUESDAY 19 SEPTEMBER CofS World Mission ask us to pray for the people of Jubbet Adh Dhib, Palestine. They had just succeeded in building a new school when the Israeli authorities demolished it without warning days before the start of the new term. They shot live fire towards villagers who tried to approach, but no one was hit. Please pray for the local people as they come to terms with what has happened. And please continue to pray for a lasting peace in the Middle East, & an end to injustices such as these.

WEDNESDAY 20 SEPTEMBER Please pray for all the pupils and staff at Strathesk Primary School, that the staff will have the energy, commitment and wisdom they need and that each pupil will feel part of the community and be able to develop to their maximum potential.

THURSDAY 21 SEPTEMBER And let's thank God that some of the local schools are now welcoming a Christian presence, & let's pray that new connections will open up in all the schools, particularly the ones which don't currently have chaplains.



FRIDAY 22 SEPTEMBER

God of grace,
cultivate in me a grateful mind,
a generous heart
and giving hands,
so that none need go without.
AMEN.

[Adapted from Christian Aid]



SATURDAY 23 SEPTEMBER Please pray for Crossreach's Children and Family Services, caring for children with problems arising from abuse or neglect, including depression, self harm, & inability to form positive relationships. Pray that this essential service will always have the resources it needs in order to help the children in its care.

SUNDAY 24 SEPTEMBER The service mentioned yesterday currently operates in a residential home in Ballikinrain, Stirlingshire, but from next year it will operate from houses accommodating up to 5 children in local communities. Please pray that this new model will work well & that all the benefits it promises will be fully realised.

MONDAY 25 SEPTEMBER Thank God for the staff of our local hospitals and of the Imrie Place and Eastfield medical practices. And pray that they will always have the resources they need to serve the community effectively.

TUESDAY 26 SEPTEMBER Pray for the members of Lothian Presbytery, who meet on Thursday evening, asking God to give them the vision they need to oversee & support the local congregations, so that the Gospel spreads in our area. Also for the forward planning process, trying to work out a structure for local churches for the middle & long term.

WEDNESDAY 27 SEPTEMBER This month, Christian Aid ask us to Give thanks for the fishing nets, tools & seeds provided by their partners to communities facing hunger across the world. Let's pray that this support will help many through hunger seasons & failed or destroyed harvests.

THURSDAY 28 SEPTEMBER Christian Aid also ask us to pray for their partner UNIDO, which is attempting to combat mounting food shortages in South Sudan. In a country well into its fourth year of civil war, with a huge refugee problem & widespread starvation, this is potentially making the difference between life & death for more & more people.

FRIDAY 29 SEPTEMBER Pray for the residents in Pine Villa Nursing Home in Loanhead (where some of our elderly members live), that they will be well looked after & feel wanted. And for the staff, that they will be happy in their work & have the energy they need to do it well.



SATURDAY 30 SEPTEMBER

Father God,
we commit ourselves to love those in need of affection,
to hold those who are hurting,
to listen to those who are lonely,
to stand with those who are alone
and to walk with those who have lost their way.

Give us your compassion, your wisdom and your strength,
so that we may be Christ to our neighbour.

AMEN

[Adapted from David Clowes: 500 Prayers for all Occasions, 2003]




Please use as many of these suggestions as you can, and please let me know if there is anyone or anything you would like to see included in future months.
Bill (billandmags@talktalk.net or 672347).


Published - 1 September 2017