Prayer Requests


You can now submit your prayer requests to the prayer team using this website. Simply click on the link and fill in the simple request form. You do not have to be a member of St Mungo's or any other church to request a prayer.
Prayer Request
Requested Prayers
Bible Study Group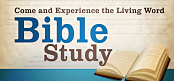 Meets on second and fourth Mondays at 7.30pm in the church hall. A warm welcome awaits you. [more]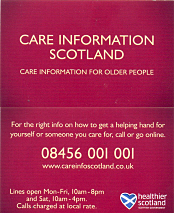 WOULD YOU LIKE to have Christians from churches in Midlothian praying for you or for someone you are concerned about?
In response to just this need our local presbytery has set up three local Prayer Chains.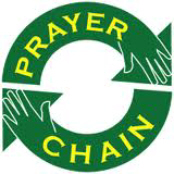 Requests for prayer are passed around churches by phone; and individuals & groups pray confidentially for the people & situations they've been told about. If you'd like to put a request on to the prayer chain, either for yourself or for someone else, please contact Bill Webster (tel. 672347 or e-mail
billandmags@talktalk.net
).

Contact Bill or Margaret if you would like a pastoral visit, whatever your request.
We are here to help.

February 2018

Welcome to this issue of Prayer Prompts. You'll find personal and local situations highlighted as well as national and international issues. They're all part of God's world, and He cares about them all.

THURSDAY 1 FEBRUARY Let's thank God for the Family Learning Centre at the top of Queensway. There is high demand for the wide range of services they offer to individuals (adults as well as children & teenagers) and to whole families. Please pray that as long as the need is there, there will be enough resources (people, buildings & money) to meet it.

FRIDAY 2 FEBRUARY This month World Vision ask us to pray for children in Albania. Please pray today for Artur, who is fourteen. His father was murdered in a blood feud by men from a neighbouring village & now he is under pressure to avenge his father's death. Please pray that he will not go down that road, & that he & his family will find peace & good guidance.

SATURDAY 3 FEBRUARY Please pray today for Marie (14), who is also from Albania. A few months ago, she began hallucinating. So far doctors have been unable to find the cause. Please pray that she will get a correct diagnosis so that she can be treated & cured. Also that her family can give her the necessary support. Pray too for healing for her father (who is deaf & dumb) & strength & financial stability for the family.

SUNDAY 4 FEBRUARY During the recent civil war in Colombia, many children were born to displaced families living in big-city slums. As they grow up, they become vulnerable to gang violence, drug trafficking & prostitution. Tear Fund ask us to pray that they will be protected from these threats.

MONDAY 5 FEBRUARY Within two miles of the centre of Penicuik there are ten Christian congregations from six different traditions. But there's only one CHURCH. Please pray that the Holy Spirit will show all of us how we are to follow Jesus & be His Church here, both as individuals & as groups.

TUESDAY 6 FEBRUARY The war in Syria has been raging for seven years & shows no sign of coming to an end. Please pray that God will overrule all the selfish & sometimes evil agendas involved & bring a just & lasting peace.

WEDNESDAY 7 FEBRUARY The Scripture Union (S.U.) runs an amazing variety of children's camps, missions & holiday clubs throughout the school holidays & at weekends. Please pray that everyone who attends them will have a great time, & that many will experience the love of Jesus for themselves & respond to it.



THURSDAY 8 FEBRUARY

Compassionate God and Father of all –
hold back the hands that kill and maim;
turn around the hearts that hate.

Instead, give us your strong spirit of peace – peace that passes our understanding but changes lives.

We ask for this in the name of Jesus, our Lord.
AMEN.

[Adapted from Church of England prayer for peace]



FRIDAY 9 FEBRUARY This year's children's holiday club is planned for 6-10 August in the North Kirk. Please pray for wisdom in all the preparations; for enough team members to run the club effectively; & for lots of children to come along & get to know Jesus for themselves.

SATURDAY 10 FEBRUARY Tomorrow we will welcome four new elders on to our Kirk Session – Joan Cape, Neil Cape, Agnes Haggart & Elaine Jacobs. Let's thank God for all four of them & ask Him to bless them in everything they do for Him.

SUNDAY 11 FEBRUARY The Barnabas Fund ask us to pray for Christians in Eritrea, who face constant persecution & imprisonment. Pray that the Eritrean government will respect the freedom of religion laid down in the constitution, & that those who have fled the country will find somewhere where they can live safely & in freedom.

MONDAY 12 FEBRUARY Let's thank God that the Church in China is still growing, despite decades of discrimination & persecution. As government pressure on Christians grows, let's pray that their faith will not fail. And let's pray for those who have been imprisoned because they are Christians – suffering inhumane treatment, sometimes for many years – that they will be released soon & that in the meantime their conditions will be greatly improved.

TUESDAY 13 FEBRUARY Please pray for all the pupils & staff at Cuiken Primary School, that the staff will have the energy, commitment & wisdom they need & that each pupil will feel part of the community & be able to develop to their maximum potential.

WEDNESDAY 14 FEBRUARY Please pray for the Scottish Government, and the Members of the Scottish Parliament, including our local MSP, Christine Grahame, that in everything they are responsible for they will act with wisdom and fairness.

THURSDAY 15 FEBRUARY Let's pray for the members of Lothian Presbytery, particularly for its Forward Planning Co-ordinating Group, as they wrestle with big questions about how best to deploy human resources (ministers, readers, youth workers & lay people), as well as buildings & money, in the changed situation we are now confronted with nationally.

FRIDAY 16 FEBRUARY Please pray for the residents of Drummond Grange Care Home in Loanhead (where some of our members live), that they will be well looked after & feel wanted. And for the staff, that they will be happy in their work & have the energy they need to do it well.

SATURDAY 17 FEBRUARY The Leprosy Mission (TLM) in Bangladesh is setting up a new outpatient department at their hospital in the north of the country. This will need significant funding, & the budget is heavily dependent on local income. Please pray that they will meet their target & that there will be enough funds to pay for everything that is required.



SUNDAY 18 FEBRUARY

Lord, my heart is not large enough,
my memory is not good enough,
my will is not strong enough.

So take my heart and enlarge it,
take my memory and give it quicker recall,
take my will and make it strong.

And make me conscious of you,
always with me,
always beside me. AMEN

[Adapted from Life on the Front Line, 2013]


MONDAY 19 FEBRUARY Please pray for our friends in the South Kirk, & for their Minister, Ian Cathcart, asking God to give them all the vision, love & energy they need to help build His Kingdom in our area.

TUESDAY 20 FEBRUARY Please pray today for the Catholic relief agency SCIAF, as it does essential work on behalf of the world's poor in farming & livelihoods, peace-building, education & emergencies. (More info at www.sciaf.org.uk).

WEDNESDAY 21 FEBRUARY Our two Alpha courses begin next week (Wednesday at 10am or Thursday at 7.30pm in St Mungo's Hall). Alpha is an exploration of the Christian faith & is for anyone – from life-long church attenders to people who have never been inside a church in their lives. Please pray that everyone who wants to come will be able to make it & that God will bless each one of them.



THURSDAY 22 FEBRUARY

Living God
you know me inside out, down to the last detail.

You see me not as I would like to be,
nor as I pretend to be,
but as I am:
the good bits and the bad,
the faithful and the unfaithful,
the lovely and the unlovely.

Yet despite all my faults,
still you love me.

Living God,
help me to be honest with you,
confessing my faults,
and seeking your grace to start again.

I ask this in Jesus' name,

AMEN
[Adapted from Nick Fawcett]




FRIDAY 23 FEBRUARY Please pray today for anyone you know who has been bereaved, asking God to give them His comfort & strength, & to enable them to feel His peace even through their loss.

SATURDAY 24 FEBRUARY Messy Church takes place tomorrow afternoon (4-6pm in St. Mungo's Hall). Let's thank God for all the families who come along, ask Him to bring new families along this month, & pray that parents/carers and children alike will experience God's love for them and want to be part of His family.

SUNDAY 25 FEBRUARY Let's thank God for the foodbanks operating various programmes in Penicuik & throughout Midlothian; pray that they will have the means to support everyone who comes to them; & pray for wisdom for the organisers & sponsors as they plan future developments to meet growing & changing needs.

MONDAY 26 FEBRUARY Today & tomorrow let's pray for the work done by Crossreach with–people with learning disabilities. Today let's remember the Bungalow (in Stonehaven). The Bungalow is a purpose-built care home for adults with profound & multiple learning disabilities. At the moment five people ranging from mid twenties to mid forties live there. Please pray that each of them will have the highest quality of life that they are capable of experiencing.

TUESDAY 27 FEBRUARY Let's pray today for Crossreach's projects Threshold Edinburgh & Glasgow. They offer housing support, community support & day opportunities for adults (over 18) with learning disabilities, & provide specialist support in epilepsy, autism & dementia. Please pray that these services will be able to meet as fully as possible the needs of anyone who could benefit from them.

WEDNESDAY 28 FEBRUARY This month World Vision ask us to pray for three families in Bolivia. Today please remember Joe (7), who is suffering from acute leukaemia. She has an 80% chance of recovery, but her family can't afford to pay for the life-saving treatment, which lasts for 4 years. Please pray that the money will be found for Joe to get the treatment she needs.

THURSDAY 1 MARCH World Vision also ask us to pray for Faustino (16), who has broken his foot. Also for his father, who has difficulty communicating & is disabled, & his younger brother Ronal, who can't speak. Please pray for healing for all three, & also that Faustino's mother can earn enough to provide well for the family.

FRIDAY 2 MARCH Finally, please pray for Reina (3), who is severely mentally challenged. His father is in jail & his mother is alone with her four children. The family lack food, clothing & basic essentials. Pray for healing for Reina & for opportunities for his mother to be able to support the family adequately.

SATURDAY 3 MARCH The overseas disability charity CBM remind us that over 60,000 people in Zimbabwe need cataract operations. They ask us to pray for more resources to tackle preventable blindness so that no-one's life is blighted when that can be avoided.

SUNDAY 4 MARCH CBM are partnering Comic Relief to help people with mental illness in Malawi, where there are only two psychiatrists for a population of 18 million! This programme will set up self-help groups to ensure that people in some of the world's poorest communities can access the support they need to live a better life. Please pray that many lives will be changed for the better.


Please use as many of these suggestions as you can, and please let me know if there is anyone or anything you would like to see included in future months.
Bill billandmags@talktalk.net or 672347.


Published - 1 February 2018