Prayer Requests


You can now submit your prayer requests to the prayer team using this website. Simply click on the link and fill in the simple request form. You do not have to be a member of St Mungo's or any other church to request a prayer.
Prayer Request
Requested Prayers
Bible Study Group



Meets on second and fourth Mondays at 7.30pm in the church hall. A warm welcome awaits you. [more]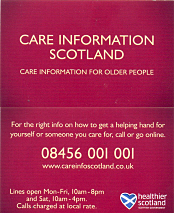 WOULD YOU LIKE to have Christians from churches in Midlothian praying for you or for someone you are concerned about?
In response to just this need our local presbytery has set up three local Prayer Chains.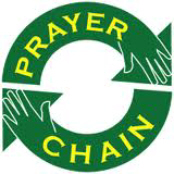 Requests for prayer are passed around churches by phone; and individuals & groups pray confidentially for the people & situations they've been told about. If you'd like to put a request on to the prayer chain, either for yourself or for someone else, please contact Bill Webster (tel. 672347 or e-mail
billandmags@talktalk.net
).

Contact Bill or Margaret if you owuld like a pastoral visit, whatever your request.
We are here to help.
Rev John Urquhart Call sustained - 29 June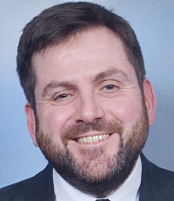 It is now official
The Rev John Urquhart will be our new minister, following Presbytery sustaining the Call at their meeting on Thursday 29 June, ending 5 years of vacancy for our church.

July 2017

Welcome to the April issue of Prayer Prompts. You'll find personal and local situations highlighted as well as national and international issues. They're all part of God's world, and He cares about them all.

Monday 10 July Other matters have recently dominated the news on TV & in the print media in the UK; but the horrendous civil war in Syria (with major effects in neighbouring countries) rages on in many parts of the country. Please pray that peace will come soon; that the millions of refugees will find a permanent home somewhere; & that society can be re-built on a just foundation.

Tuesday 11 July Let's thank God that our call to Rev John Urquhart to be our next minister has been confirmed, & that he will be inducted on Thursday 10 August. Let's pray that God will richly bless John in his ministry here; and let's each ask God too to show us the plans He has for us – how He wants us to serve Him & help build His Kingdom in Penicuik.

Wednesday 12 July There may well be an element of sadness for John and the people at Craigmillar Park Church as relationships built up over the past seven years change or come to an end. Please ask God to help him & his previous congregation through this time of transition into the exciting new beginning we are all being called to.



Thursday 13 July

Lord, you are so amazing!

When I am lonely, you promise to be with me.
When I am difficult, you are patient with me.

Lord, you are my special friend who never lets me down.
I'm sorry for the times I have let you down
and for the chances I've missed to show your love and care.

Forgive me, and by your Holy Spirit, help me to know the joy of beginning again.

I ask this in the name of Jesus.

AMEN
[Published prayers adapted from David Clowes: 500 more prayers for all occasions]



Friday 14 July The religious authorities in Morocco have ruled that Moslems who leave Islam should not be punished. This goes against classical Islamic law, according to which such people are to be killed. Let's thank God for this dramatic change, & pray that many other leading Islamic authorities will follow suit.

Saturday 15 July At the same time it is still illegal in Morocco to be a Christian, & the Church there (which is growing) has to meet secretly in small groups. Please ask God to protect them, & pray that there will soon be full freedom for people of all faiths and none in Morocco.

Sunday 16 July Let's thank God for the excellent sheltered accommodation at Cowan Court, & let's pray for the residents, that they will be able to enjoy their continuing independence and also benefit from the community facilities offered there if they want to.

Monday 17 July The Brexit negotiations have begun. Please pray for wisdom & goodwill on all sides, so that an outcome that is fair to everybody & is in line with God's purposes is achieved.

Tuesday 18 July Please pray for our friends in Howgate Church, and for their Minister, Ian Cathcart, asking God to give them all the vision, love and energy they need to help build His Kingdom in our area.



Wednesday 19 July

Lord, you really are amazing!

It doesn't seem to matter who I am or what I have done,
you still want me to know not just that your love is for me, but that you have a plan for my life.

Lord, you really are wonderful!
It doesn't seem to be important to you whether I work with my hands or with my mind – you still want to live in my heart and work through my life.

Lord, you are utterly incredible.
It seems that you have room in your love and in your kingdom not just for those who have done good things but also for those whose words and deeds have hurt everything and everyone.

Lord, I ask you to touch my heart and life,
and by your Holy Spirit, help me to serve you in ways that bring hope to others and praise to your name

AMEN



Thursday 20 July Today let's pray for the many holidays & summer camps being run this year by SU, that they will have all the resources & volunteers they need & that they will help lots of children & young people to find Jesus for themselves.

Friday 21 July Please pray this month for two aspects of the Rankeillor Initiative, run by Crossreach: today the Anchor Project. This provides temporary supported accommodation for men in recovery from drug/alcohol misuse in shared flats in central Edinburgh. It aims to help people move on to a more independent lifestyle by providing both practical and emotional support.

Saturday 22 July Please pray too for the Edinburgh Homelessness Prevention Service (EHPS), which Crossreach is a partner in along with other agencies & the City Council. It supports people who have recently been made homeless, anyone who has received a notice to quit their current accommodation or people fleeing domestic abuse or other forms of abuse. Please pray that this, as well as the Anchor Project, will have the staff & resources to meet all the needs they are confronted with.

Sunday 23 July The Scripture Union (SU) was founded 150 years ago. It is now active, introducing children & young people to Jesus, in 130 countries. Let's thank God for everything He has done through this amazing organisation, & pray that He will continue to bless & use it in the years to come.

Monday 24 July The 2017 Penicuik Children's Holiday Club gets under way a week today (mornings of 31 July – 4 August in St Mungo's Hall). It's for children who have just finished any year of primary school. Going on past experience, it will be loads of fun. Please pray that lots of children will come, & that for each of them it will be (at least) a step on the road towards knowing Jesus for themselves.

Tuesday 25 July This month World Vision ask us to pray for healing for children & young people in Kenya. Today please ask God to heal Sheril (8), who has learning difficulties, & poor mobility caused by polio; & Joyvine (9), who has been blind for 5 years, & who lives in an area where there is no school for blind children.

Wednesday 26 July And please pray today for Barrack (1 of 6 children in a one-parent family), who suffers from painful & itchy body rashes which doctors have been able to cure; & Job (17), who is epileptic and confined to bed because of swollen legs; his widowed mother struggles to earn even a basic living.



Thursday 27 July

Lord, in a world of rushing feet, teach me to be still.

When I am surrounded by greed and excess, teach me to be content.

In the middle of angry and demanding voices, teach me to be gentle and wise.

When those around me have eyes and ears for their own desires,
teach me to remember the needs of others.

In the crush of self-centredness and self-sufficiency, teach me to stand aside and trust in you.

Teach me to focus on you, and to walk in faith – always.

AMEN



Friday 28 July Zimbabwe has a population of 13 million, of whom 1.2 million are orphaned children. A staggering statistic. Please pray for all the agencies trying to cope with their needs, including Tearfund & its local partners.

Saturday 29 July Please pray for our friends in St James the Less Church (and in St Mungo's, West Linton), as well as for their Rector, Lynsay Downs, asking God to give them all the vision, love and energy they need to help build His Kingdom in our area.

Sunday 30 July Today is Hugh's last Sunday as our Locum Minister. He has devoted himself to us for a much longer period than he could have reasonably expected at the beginning, & we thank God for his thoughtful & committed teaching & for his very considerable & greatly appreciated pastoral input over almost three years.

Monday 31 July We also want to thank God for sending us Rev Yvonne Atkins as Interim Moderator over the last two years. She has given generously of her time & energy, guiding our Kirk Session & Congregational Board with wisdom & commitment as well as overseeing the needs of her own fellowship in Musselburgh.

Tuesday 1 August Please pray today for anyone you know who has been bereaved, asking God to give them His comfort & strength, & to enable them to feel His peace even through their loss.

Wednesday 2 August The Leprosy Mission (TLM) in Niger ask us to pray for good rain in 2017. Niger has often suffered from poor rainfall which has lead to bad harvests, keeping the majority of the population (who live on the land) in poverty.

Thursday 3 August TLM Niger also report that their country's security is constantly threatened by attacks from Boko Haram. They ask us to pray that God will bring about peace, & give the government wisdom on how to tackle the current conflict.

Friday 4 August This month the Barnabas Fund ask us to pray for Christians in Sri Lanka who are subject to physical attack not only by Buddhist, Hindu & Moslem extremists but also by police & local government officials. Please ask God to protect them & to give special wisdom & courage to their leaders.

Saturday 5 August Please pray for anyone in our community who is finding it hard to make ends meet, that they will have their material needs satisfied.

Sunday 6 August And in that context, let's thank God again for the FFF Foodbank & Drop-in Centre which meets in our Hall on Mondays & Fridays. The Foodbank is one of a number sponsored, supported or hosted by churches locally, & the high (& growing) demand for their services shows the considerable need there is.


Please use as many of these suggestions as you can, and please let me know if there is anyone or anything you would like to see included in future months.
Bill (billandmags@talktalk.net or 672347).


Published - 4 July 2017
Updated - 15 July 2017