Mungo Messenger
July Issue
out Now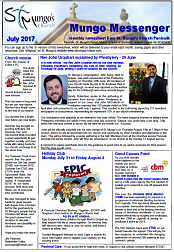 Sign up for eCopy to your email address once a month NOW





Straight to your computer or tablet. The latest newsletter (pdf copy)






Sunday Services
Morning Services start at 11.00am.



Follow Mungo on Facebook
Join our Facebook page and post your comments on St. Mungo's in Penicuik. Click on the image to visit.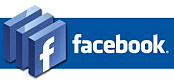 Follow Mungo on Twitter


Be first to hear about the updates and news twitter.com/@st_mungos

Sunday Service - 30 July


Join us at 11.00am to worship God, followed by our monthly short communion.
This will be the last service led by the Rev Hugh Davidson, before he leaves to preach in St. Giles during August.
A thank you and farewell celebration will be held in the church hall after the service.
Bible Study - 24 July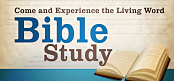 The Monday Bible study group will continue to meet over the
summer. The next meeting is Monday July 24th (7.30pm in the hall).

We have just begun a new series called "Discipleship", which looks at what it means for each of us to be a disciple.

For further information contact Joan or Neil Cape 674276.

Sunday Service Catch Up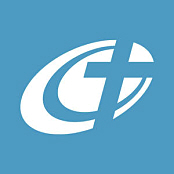 This feature on St. Mungo's website enables you to listen or download a recent service to either re-listen to a sermon at a service you were at, or to hear one from a service that you missed. Includes prayers, and readings.

We hope you enjoy the experience.




Welcome to our Church
God's word transcends all boundaries and we at St. Mungo's work to spread His word. Our website is one more way to reach our community. If you live nearby then we would be pleased to see you anytime, and if you are visiting on holiday, our door is always open. The minister, Rev Hugh Davidson and congregation extend a warm welcome to all visitors every Sunday morning, and to all our activities. For pastoral and other enquiries please contact Margaret Webster on 01968 672347
Rev John Urquhart Induction - 10 August
The Rev John Urquhart will be officially inducted into his new charge at St. Mungo's on Thursday August 10th at 7.00pm in the church, where he will be welcomed into our church and community by other ministers and dignitaries in the town. This will be followed by a social gathering in the hall. Members from all the churches across Penicuik and beyond will be invited.


All members of the community, local, far and wide, are welcome to attend this joyful event.


Full Details
Revelation, baffling or encouragement? - 23 July
From last week's sermon, taken from the first book of the Bible, Genesis, Hugh took the last book, Revelation, as the theme for his sermon this Sunday.

From the puzzles of Genesis, the Adam and Eve story, Kane and Abel, Noah and the flood, etc, it does not come close to the 'weirdness' of the Revelation of John.
July Prayer Prompts
Visit our Prayer Prompts, page for items to add to your daily prayers. You will find personal and local situations highlighted as well as national and international issues. They're all part of God's world, and He cares about them all. [ Prayer Prompts]




Pastoral Visiting Team
A caring team of people who visit folks we know about who are just home from hospital, or who are housebound, living alone, bereaved, unable to come to church or needing a bit of company for whatever reason.

PLEASE let us know if you would like a visit or know of anyone else who does. You can either phone Margaret Webster (672347), or fill in a Care Card (available at front and side entrances of church) and put it in the box in the vestibule.

The Card can also be used for prayer requests.

Updated 23 July 2017
Webmaster - Jim Paterson
Penicuik: St. Mungo's Parish Church (Church of Scotland). Scottish Charity No SC005838