Mungo Messenger
November Issue
out Now



Sign up for eCopy to your email address once a month NOW




Sunday Services
Morning Services start at 11.00am.



Follow Mungo on Facebook
Join our Facebook page and post your comments on St. Mungo's in Penicuik. Click on the image to visit.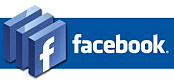 Follow Mungo on Twitter


Be first to hear about the updates and news twitter.com/@st_mungos


Welcome to our Church
God's word transcends all boundaries and we at St. Mungo's work to spread His word. Our website is one more way to reach our community. If you live nearby then we would be pleased to see you anytime, and if you are visiting on holiday, our door is always open. The minister, Rev John Urquhart and congregation extend a warm welcome to all visitors every Sunday morning, and to all our activities. For pastoral and other enquiries please contact the minister on 01968 382116
Messy Church - 25 November

St Mungo's Hall for our session of fun, fellowship and food (hot dinner) for families with children of primary school age. Theme - 'God loved the world so much'


Further information from Joan Cape 674276.

Remembrance: Armistice Centenary - 11 November



Pipers lead the Legion and organisations to St. Mungo's


St. Mungo's welcomed over 200 people from the British Legion, our armed forces, army and air cadets, Scouts Association, Girl Guiding, Boys Brigade, and civil dignitaries, in addition to our normal Sunday morning congregation. Sir Robert Clerk Bt, OBE, Lord Lieutenant of Midlothian was representing Her Majesty the Queen.

This Armistice Centenary service was particularly poignant falling on the11th day of the 11th month, exactly 100 years from the signing of the Armistice, bringing to an end over 4 years of WW1 hostilities.

The Rev John Urquhart led the service, with Penicuik Silver Band leading the music for the praise.

November Prayer Prompts
Prayer Prompts Welcome to this issue of Prayer Prompts. You will find personal and local situations highlighted as well as national and international issues. They're all part of God's world, and He cares about them all. [ Prayer Prompts]

This years Christmas Fair promises even more new and exciting treats to entice you.
Looking for that special gift or stocking filler, then visit St. Mungo's Christmas Fair in the church hall and you won't be disappointed. Something for everyone. Tea coffee and refreshments included. Full Details



Pastoral Visiting Team
A caring team of people who visit folks we know about who are just home from hospital, or who are housebound, living alone, bereaved, unable to come to church or needing a bit of company for whatever reason.

PLEASE let us know if you would like a visit or know of anyone else who does. You can either phone Margaret Webster (672347), or fill in a Care Card (available at front and side entrances of church) and put it in the box in the vestibule.

The Card can also be used for prayer requests.


Updated 18 November 2018
Webmaster - Jim Paterson
Penicuik: St. Mungo's Parish Church (Church of Scotland). Scottish Charity No SC005838