Mungo Messenger
April Issue
out Now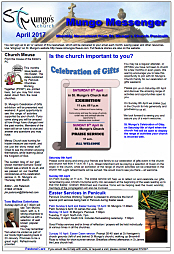 Sign up for eCopy to your email address once a month NOW





Straight to your computer or tablet. The latest newsletter (pdf copy)






Sunday Services
Morning Services start at 11.00am.



Follow Mungo on Facebook
Join our Facebook page and post your comments on St. Mungo's in Penicuik. Click on the image to visit.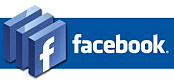 Follow Mungo on Twitter


Be first to hear about the updates and news twitter.com/@st_mungos

Sunday Service 30 April
Join us at 11.00am as we worship God. The Rev Hugh Davidson will introduce the Rev John Urquhart to preach the sermon as sole nominee to be our next minister.
A vote by members of St. Mungo's in the congregation will follow.
Please attend this service if you wish to see our church fill this vacancy which has lasted over 5 years. The more people that vote the better will be the reflection of the members on whether John will lead us in our future at St. Mungo'sBible Study Group 24 Apr

The Bible Study group met in the church hall on Monday 24 April at 7.30pm.
All welcome to join.
Housegroup - 26 April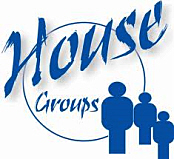 The Wednesday housegroup meet at 21 Mauricewood Bank, starting at 7.30pm. All welcome.
Messy Church - 30 April

4.00pm to 6.00pm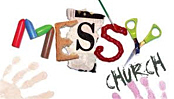 A great time for families with children to hear and learn about Jesus, through craft, story and song. Starts in the church hall at 4.00pm with crafts, then celebration time with sing in the church. Finishes with a meal for all the families to talk about the afternoon experience.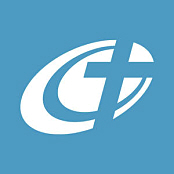 This feature on St. Mungo's website enables you to listen or download a recent service to either re-listen to a sermon at a service you were at, or to hear one from a service that you missed.
Services



Welcome to our Church
God's word transcends all boundaries and we at St. Mungo's work to spread His word. Our website is one more way to reach our community. If you live nearby then we would be pleased to see you anytime, and if you are visiting on holiday, our door is always open. The minister, Rev Hugh Davidson and congregation extend a warm welcome to all visitors every Sunday morning, and to all our activities. For pastoral and other enquiries please contact Margaret Webster on 01968 672347
Tom Mullins and friends entertain - 23 April

Amazing evening at St. Mungo's listening to Tom Mullins and friends sing a wide range of popular music from shows and films. Joining Tom were Kate, Megan, Conal, Meg and Benjy. Over 70 people joined the audience to experience the wealth of talent of this young ensemble who have only recently got together as a group. They are sure to go far. Donations from members of the audience raised £350 for church funds. Full story soon.
New Minister to preach Sunday 30 April
As instructed by the Interim Moderator Yvonne Atkins, the Rev Hugh Donaldson read an edict to the congregation, prior to the start of the morning service on Sunday 16 April 2017.

At a meeting held in Craigmillar Park church Edinburgh, on Sunday 12 March 2017, the St. Mungo's Nominating Committee chose the person they wish to propose to our congregation to be our new minister. His name is the Rev John Urquhart. Full Story

Doubting Thomas. Weakness or Stength 23 April
The Rev Hugh Davidson's theme for this first Sunday following the Easter resurrection of Jesus was 'Doubting Thomas'. Was he weak in daring to doubt that Jesus had indeed risen from the dead, or strong, in that he dared to question the Lord and see for himself the holes in His hands and wound in His side?


Celebration of Gifts & Praise Service - 8 & 9 April


An exhibition of St. Mungo's activities attracted many visitors to the church hall on Saturday 8 April to see a wide range of displays, and to talk to the exhibitors.
On Sunday 9th, Palm Sunday, we held a Praise Service, led by member Joan Cape, with muscians Graham McDonald on piano, Caroline Toms on guitar, and Neil Cape on bass guitar leading our singing.
After the Praise Service around 50 of the congregation enjoyed a soup, bread and cheese lunch (with tea&coffee), hosted by the Monday & Wednesday Bible Study groups.
Exhibition Story Palm Sunday Praise Service Story

April Prayer Prompts
Visit our Prayer Prompts, page for items to add to your daily prayers. You will find personal and local situations highlighted as well as national and international issues. They're all part of God's world, and He cares about them all. [ Prayer Prompts]


Church Leaders Abseil Forth Bridge - 28 May

Figures from the Kirk will abseil down the iconic bridge to raise funds for Scotland's largest social care provider, CrossReach.
The Principal Clerk of the General Assembly of the Church of Scotland and former Moderator, the Very Rev Dr John Chalmers, will be joined by the outgoing Moderator, the Rt Rev Dr Russell Barr and the retiring chief executive of CrossReach, Peter Bailey.

Quiz Night - Monday 22 May
Date for your diary. The annual Penicuik Churches Working Together Quiz Night will see teams from all the churches pitting their wits to win the 'Smart Alec' top prize trophy.

Always a good evening, complete with refreshements.
Write the date in your diary now.



Starts 7.30pm in the church hall.

Penicuik: St Mungo's is currently Vacant



For further details of the unrestricted call
to this sole charge






Pastoral Visiting Team
A caring team of people who visit folks we know about who are just home from hospital, or who are housebound, living alone, bereaved, unable to come to church or needing a bit of company for whatever reason.

PLEASE let us know if you would like a visit or know of anyone else who does. You can either phone Margaret Webster (672347), or fill in a Care Card (available at front and side entrances of church) and put it in the box in the vestibule.

The Card can also be used for prayer requests.

Updated 24 April 2017
Webmaster - Jim Paterson
Penicuik: St. Mungo's Parish Church (Church of Scotland). Scottish Charity No SC005838