Mungo Messenger
September Issue
out Now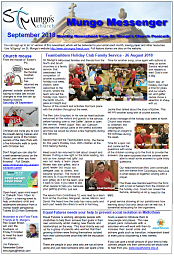 Sign up for eCopy to your email address once a month NOW




Sunday Services
Morning Services start at 11.00am.



Follow Mungo on Facebook
Join our Facebook page and post your comments on St. Mungo's in Penicuik. Click on the image to visit.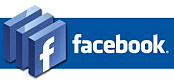 Follow Mungo on Twitter


Be first to hear about the updates and news twitter.com/@st_mungos


Welcome to our Church
God's word transcends all boundaries and we at St. Mungo's work to spread His word. Our website is one more way to reach our community. If you live nearby then we would be pleased to see you anytime, and if you are visiting on holiday, our door is always open. The minister, Rev John Urquhart and congregation extend a warm welcome to all visitors every Sunday morning, and to all our activities. For pastoral and other enquiries please contact the minister on 01968 382116
Faith without Action is Dead - 16 September
John continued our study of James, reminding us of the Apostles Creed in his All Age talk, and its relevance to real faith. A creed can express and deepen our faith, but real faith is about a relationship with God. John's sermon opened with a video clip of C.S. Lewis book the Screwtape Letters written by a senior demon named Screwtape to his nephew, Wormwood. It highlights the paradox of the road which can lead to heaven and the road leading to hell, and the dilema we face

Recital - Sophie McDonald - 14 September
Can you make a clarinet sing?
The talented young clarinetist, Sophie McDonald can, filling Penicuik South Church with song and clarinet music for her recital on Friday 14 September 2018.

The audience were in for a musical treat indeed as Sophie entertained them with two acts, opening with songs modern, jazz and classical, solo and duet. Following a short break and we were being treated to some of the most beautiful clarinet music written, played by a musician who made her instrument sing the full range, breadth, depth and feeling that its voice can produce. Sophie was joined by her father Graham McDonald accompanying her on piano. A must hear for anyone who appreciates good music, well played.
Messy Church - 30 September
Bringing the joy of Jesus and God to families and young people. With crafts, fun, stories and song we learn about the good things that Jesus taught us. Meets in St. Mungo's church hall 4.00pm to 6.00pm, ending with a meal.
Further information from Joan Cape, 01968674276 capefamily@talktalk.net



Penicuik Alpha - Taster 27 September
To help you decide whether they would like to come to Alpha, we are holding a taster evening on Thursday 27 September, also at 7pm in St James church hall. There you will be able to find out more and get a flavour of what Alpha is like. We would love to see you there.
Penicuik Alpha - Starts 4 October
Does God care about me? What kind of life does he want me to live?
Alpha is an eight-week exploration of the Christian faith, and people from all sorts of backgrounds and age-groups come along. Some would say they were Christians already and others would say they weren't at all; and some would say they haven't really decided what they believe. It really is for everybody.

Community Choir Annual Concert - 22 Sep
The Penicuik community Choir annual concert is coming up soon. Saturday 22 September at Penicuik North Church. Starts 7.30pm. Tickets £5.00.


September Prayer Prompts
Prayer Prompts Welcome to this issue of Prayer Prompts. You will find personal and local situations highlighted as well as national and international issues. They're all part of God's world, and He cares about them all. [ Prayer Prompts]


Pastoral Visiting Team
A caring team of people who visit folks we know about who are just home from hospital, or who are housebound, living alone, bereaved, unable to come to church or needing a bit of company for whatever reason.

PLEASE let us know if you would like a visit or know of anyone else who does. You can either phone Margaret Webster (672347), or fill in a Care Card (available at front and side entrances of church) and put it in the box in the vestibule.

The Card can also be used for prayer requests.


Updated 19 September 2018
Webmaster - Jim Paterson
Penicuik: St. Mungo's Parish Church (Church of Scotland). Scottish Charity No SC005838