Mungo Messenger
July Issue
out Sunday 1st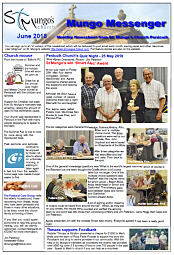 Sign up for eCopy to your email address once a month NOW

Straight to your computer or tablet. The latest newsletter (pdf copy)

Catch-up past Services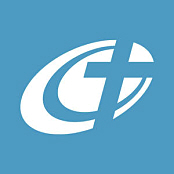 Missed a service or sermon? Then relisten to previous services on our catch-up feature. All our previous services, including last years as well, are always available for you, anytime, anywhere






Sunday Services
Morning Services start at 11.00am.



Follow Mungo on Facebook
Join our Facebook page and post your comments on St. Mungo's in Penicuik. Click on the image to visit.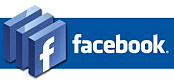 Follow Mungo on Twitter


Be first to hear about the updates and news twitter.com/@st_mungos

Sunday Service - 1 July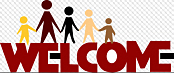 Join us at St. Mungo's for the Sunday mornng service. Starts 11.00am, when Major Daniele Norton from the Salvation Army will lead our worship.
HouseGroup - 27 June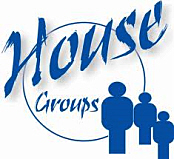 The Wednesday Housegroup meets at 21 Mauricewood Bank for fellowship and bible study. Call Bill or Margaret on 672347 for more information, or just turn up. Everyone welcome.
Bible Group - 2 July

The Monday bible Goup meets in the church hall on Monday 2nd July at 7.30pm.
Everyone welcome to join and discover more about your bible.

Welcome to our Church
God's word transcends all boundaries and we at St. Mungo's work to spread His word. Our website is one more way to reach our community. If you live nearby then we would be pleased to see you anytime, and if you are visiting on holiday, our door is always open. The minister, Rev John Urquhart and congregation extend a warm welcome to all visitors every Sunday morning, and to all our activities. For pastoral and other enquiries please contact the minister on 01968 382116
The Great Giveaway - 24 June
Messy Church theme on Sunday 24th was 'the great giveaway'. Based on Mark 10, the crafts focused on what we can do for others rather than for ourselves. A sketch played out in the church at celebration time reinforced the message. A great BBQ under the blazing sunshine in the garden added to the fun of the afternoon. Full story soon.
Summer Fair - 16 June



A great crowd visited St. Mungo's church hall on Saturday 16 to be tempted by the wide range of items on display. Home baking, bottle stall, knitting, books, jigsaws, tombola, birthday and special occasion cards, plus of course the raffle. A special 'guess the teddy bears name?' saw a few heads being scratched! Refreshments always at hand.


God's Complete Knowledge and Care - 17 June
Psalm 139 set the theme for the service on Sunday 17 June. John introduced the theme through using a quote from Douglas Adams Hitchhiker's Guide to the Galaxy, 'Space is big. You just won't believe how vastly, hugely, mind- bogglingly big it is, and how mind boggingly big God is. But that God knows us intimately, everything we do, and believe.


Sponsored Walk - Saturday 9 June

The sun shone on the 11 walkers, and Rosie the dog, as they set off from St. Mungo's to walk the Tweed valley from Cardronna to Innerleithen. Along the river and over the hills, with a call for ice creams at Caldwells in Innerleithen made it a great day out, with some walkers turning out in their shorts.

Full story and pictures

June Prayer Prompts
Prayer Prompts Welcome to this issue of Prayer Prompts. You will find personal and local situations highlighted as well as national and international issues. They're all part of God's world, and He cares about them all. [ Prayer Prompts]



Purple Box Project


The Purple Box project – supporting women needing access to sanitary products in Midlothian, Scotland.

Women and girls needing sanitary products are now able to get them from the purple box in Penicuik Library, Carlops Road, Penicuik. The library is open every week day, including a number of evenings and also on Saturdays.

Full Details



Pastoral Visiting Team
A caring team of people who visit folks we know about who are just home from hospital, or who are housebound, living alone, bereaved, unable to come to church or needing a bit of company for whatever reason.

PLEASE let us know if you would like a visit or know of anyone else who does. You can either phone Margaret Webster (672347), or fill in a Care Card (available at front and side entrances of church) and put it in the box in the vestibule.

The Card can also be used for prayer requests.


Updated 25 June 2018
Webmaster - Jim Paterson
Penicuik: St. Mungo's Parish Church (Church of Scotland). Scottish Charity No SC005838