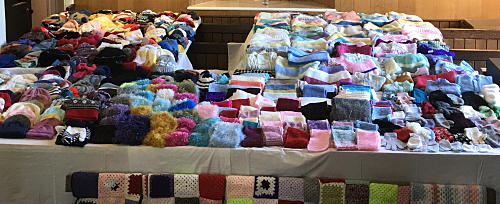 Every colour under the sun greeted visitors on sunday 5 November



Sunday 5 November saw the church filled with woolly hats, gloves, scarves, knee blankets and children's cardigans, all destined for the Blythswood Care Shoebox appeal.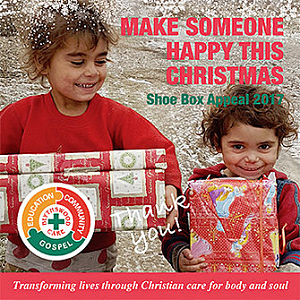 Christine Jackson, the St. Mungo's coordinator, who organises all this knitting activity, and donations for those who don't knit, summed up the display in one word, Wow! Over 500 items donated and displayed, for which Christine thanked everyone who contributed. An amazing response to the call that went out several months ago. Proving that the sound of knitting pins clicking had been heard non stop across Penicuik ever since.

John, our minister, took up the story of where it all goes in his All Age talk during the service. He will take all the items to Craigmillar Park church where, along with other churches donations, they will be sorted and put into the shoeboxes, destined this year for Albania, Eastern Europe, and Pakistan.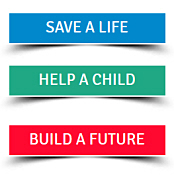 A video from Blythswood Care, showing the history of shoebox appeals and how grateful the people receiving them are completed the talk. You can see the video here. You can hear John's All Age talk, and our full service here.

A big thank you to all who contributed. Every year we surpass ourselves, reaching out both practical and spiritual love that Jesus taught us, Matthew 25.




Published - 7 November 2017