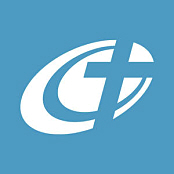 This feature on St. Mungo's website enables you to listen or download a recent service to either re-listen to a sermon at a service you were at, or to hear one from a service that you missed.

Includes prayers, and readings.

We hope you enjoy the experience.

Morning Services
To Listen on line - click on the link.
To download - right click on the link and select
Save Link As

To hear one of our 2016 services, covering up to Christmas Day 2016 click HERE


2017
Topic and Theme
What has God entrusted to You? - 19 November
The sermon built on the earlier reading 'Parable of the Three Servants', using the TV programme 'The Apprentice' to illustrate the story. Using three questions that come out of the story, starting with 'What has God entrusted to you?' Is it you time, responsibilities to your friends or family, the gospel, the good news about the Bible, a dream or a vision?
'What has God given you?' Your talents, and how you use them. Listen to the sermon to see where this leads to.


Sunday
12
November
Remembrance Service - 12 November
St. Mungo's once again hosted the British Legion Armistice service on Sunay 12 November, honouring those who gave their lives defending our freedon in all conflicts since the Great War.



The Rev John Urquhart introduced a short video 'The Poppy Story' relating the history and the background of the poppy that we all wear proundly at Remembrance. You can view this video

www.youtube.com/watch?v=_PMVDDT4B5c


The sermon started with Rev John Urquhart showing a copy of a pocket sized Gospel of St. John, given to every soldier in the First World War, and what it meant to many, before exploring the readings we had heard from Debbi McCall and Sir Robert Clerk.
You can read the full story of the service Remembrance 2017



Sunday
5
November
God's mission, God's power. - 5 November
The All Age talk set the scene for this morning's theme. On display were over 500 knitted hats, gloves, scarves, and blankets. John explained how our practical love as Christians, reaching out to those with little cheer at Christmas, know that God loves them. A video showed us what happens to our knitting. Click to see the video

John started sermon started by showing us the picture restoration of 'Adoration of the mystic lamb' which hangs in Ghent cathedral. We see a section before and after, and see what the original looked like. This is what the new testament does, where we see a new picture of the old testament church and what we can learn from it. What we can apply to our church. John developed this mornings readings from Acts, first covering the discouraging items. Listen below to how the sermon story progresses.


Sunday
29
October
Commitment to Jesus. - 29 October
The theme of both the All Age and Sermon explored the difficulty in making our commitment to Jesus. There are so many other callings on our lives, important things we need to do. How do we make that commitment to follow Jesus? The scriptures offer help, from Paul and James and John. Our sermon used stories from scripture to help us make our commitment decision.
A full holy communion, sacrament of the last supper followed.


Sunday
22
October
Peter Restoration. - 22 October

We continued our theme with Peter. Starting with the All Age where we heard of Jesus leaving Jericho and the small man in a tree, Zacchaeus, the tax collector, public enemy number one, the most hated person! The people hoped Jesus would scold Zacchaeus. But he went to his house. Zacchaeus had come to hear Jesus, to repent his greed.
John Urquhart then presented a dramatic monologue in the person of Peter as his sermon. Peter talks of his last times with Jesus, and how Jesus told Peter that before the cock crows he would fail and disown Jesus three times. Listen to the full sermon. Click on the link below

Sunday
15
October
Peter Crumbles - 15 October

We returned to the story of Peter, after the break for Thanksgiving, and were presented with a short video in the All Age talk. We watched and listened to the conflict Peter fought with, when he denied being a follower of Jesus, not once but twice.
The readings and sermon developed this story and how Peter came to terms with the denials he had made to the crowd, and how he faced his Lord Jesus, finding restoration and a new start. Listen to the service.


Sunday
8
October
Harvest Thanksgiving - 8 October



Sunday
17
September
Developing and Understanding - 17 September
John opened his sermon by showing how misconceptions can lead us down the wrong path. Using a personal story from John's childhood we were led into the story of how Peter and the crowd had misconceptions of the identity of Jesus. When asked by Jesus 'who do people say the son of man is?' the disciples reply they say 'some other prophet'. Though many people admire Jesus, and think well of him, their miconception is they do not realise that God is doing something special through Jesus.
We hear how Jesus describes to Peter that he is the Messiah, but then tellsPeter not to tell anyone. This confuses Peter. Hear how this story unfolds, how Peter rebukes Jesus, as he cannot understand what he is being told.


Sunday
10
September
Developing Faith - 10 September
John took the theme from Peter 3, exploring how we develop faith.

John talked with Margaret Webster in the All-Age talk, of her experience as a child with scarlet fever. How she had used prayer with Jesus, as she had been taught at Sunday School, to see her through her time of suffering.

John in his sermon told us how Jesus works with us, how we are challenged, when experiencing grief, and how Jesus can turn that desolation of grief, and heal us. He described the feeding the five thousand, where Jesus turned the problem around. Getting the people to buy the food, with Jesus taking the inadequate amount of food, all that they could afford, breaking it and making it sufficient for the crowd.

Further examples are presented, where asking God through prayer, will provide. Trusting God, as Simon Peter did when he saw Jesus walk on water, when they were fishing.

We should follow God's guidance, though it may be easier to remain where we are in our comfort zoThe theme of both the All Age and Sermon explored the difficulty in making our commitment to Jesus. There are so many other callings on our lives, important things we need to do. How do we make that commitment to follow Jesus? The scriptures offer help, from Paul and James and John. Our sermon used stories from scripture to help us make our commitment decision.
A full holy communion, sacrament of the last supper followed. ne. The sermon concluded with a reflection.

Sunday
3
September
Do not be afraid - 3 September
John introduced his theme using the All-age talk, with the help of a video clip depicting God speaking to Moses out of the burning bush on Mount Horeb. The story shows Moses overwhelmed, frightened and afraid, at hearing God and what he was being asked to do. His fear however was tempered by God telling Moses not to be afraid, as 'I am with you.'





The New Testament reading told us the story of Simon Peter, who, after fishing all night catching nothing, had faith in Jesus when asked to go out in the morning to fish in deeper water, even though he was not sure it would work. John analyses Luke's account of the incident. How Jesus changed His disciples into fisher of men.




Sunday
27 August
Who do you say I am? - 27 August
John welcomed the Rev Canon Mike Parker as guest preacher to the Sunday 27 August service. Mike's theme was Christianity in the Middle East, in particular Egypt, where he has worked in conjunction with the Christian community.

Mike set the scene for his All Age address. Egypt has seen a time of revolution, and just as Egypt experiences a new start, stumbling at the moment, we here in St. Mungo's are embarking on a new start., What is important to us in our new start?

Mike focused on Christians in the middle east. Using young helpers, inluding David, Adam, Charlie, and Ester, from the congregation to display the Egyptian flag, the Egyptian pound, and a copy of the Egyptian bible.

Our friends in Egypt find it really important to understand who they are, their nation and nationality. They say Egyptians have three identities.
When they play football they are Africans. Sometimes they are middle easterners, and sometimes they are just Egyptians.

A friend of Mike in Egypt for 25 years knows Arabic backwards, and makes papyrus. Mike brought scrolls and book markers 'for you at a special price!' as they say in Egypt!

What the Egyptian Christians need to hear is Gods word. We saw a Bible in Arabic, reading right to left, and also in English, left to right, making a big book. Some words in blue and red. for their Muslim friends so they know what salvation, communion, fellowship, the cross mean. To hear that Jesus did not die but lives on. We recalled that Jesus had to flee Israel into Egypt, which is important to todays Egyptian Christians, setting the question Jesus asked 'Who do you say I am?'

Mike continued the Egyptian theme in his sermon, using a couple of videos to highlight the turmoil the country is experiencing as the Christians struggle to maintain their culture, under extreme pressures.

Listen to Mike's stories below.
The service was followed by our short monthly communion, led by the
Rev John Urquhart.

Sunday
20 August
Whats in a name?" - 20 August
In the first full service led by the Rev John Urquhart, we opened with a Call to worship then Hymn 60 'Come, let us praise the Lord.' John led into his 'all-age' talk with an opening prayer.

John started his 'all-age' talk by building a cardboard box. With the help of Gordon MacDonald he turned a flat, soft weak item into a strong useful box to carry things in. The apostle Peter was a bit like that. John told us the story of Peter, how Jesus changed his name from the unreliable Simon, and how Jesus would change, and shape him to make him strong, just like he can do with everyone of us. John would develop this theme as he embarks on a new series on the life of the apostle Peter.

Finishing John explained how we will start a 'wall of names' where our photograph and name will be available for all to see. No more trying to guess which name goes with that well known face we see every Sunday in church.

For the sermon John opened with a slide of John Noakes, mostly remembered for his time in Blue Peter. John recalled when John Noakes visited his boyhood home village in the highlands. Recalling his attempt to see his boyhood hero, at his hotel, then his awe in following him, unable to say anything to him. He then switched to two disciples of John following Jesus. When Jesus turned to them he spoke his first words. What were those first words we were asked? The disciples were star struck. Did they ask a profound question? Listen to the sermon to hear what happened, and what it means. We hear how difficult it can be to become a follower of Jesus.


Sunday
13 August
Is our God "too small" - 13 August
Following the Rev John Urquhart Induction service on Thursday 10th August, our new minister was 'preached in' to his new charge by visiting minister and friend the Rev Shirley Fraser.

John opened the service, by introducing himself, as our new minister, to the congregation, some who were not at the induction service, but would remember him when he preached as sole nominee service at the end of April.

Handing over to Shirley, we opened with our Call to Worship, followed by Hymn 202 'Stand up and bless the Lord'.

With the Sunday School still on its summer break Shirley presented an 'All-age' talk. Recalling that John had arrived when he preached as sole nominee with a backpack containing goodies to show the children, Shirley apologised that she had no back pack, but did have a bag. What could be inside?

First out was a copy of the Edinburgh Fringe programme, packed with shows for everyone. Of particular interest was a play at Palmerston Place church, 'Questioning Aslan', an evening with C.S.Lewis. Those who have read any of the Lewis Chronicles of Narnia stories will know that Aslan is a lion in the stories. Shirley produced a soft toy lion, named Aslan, so the scene was set.

Referring to the Chronicles of Narnia where the children step through the wardrobe into another world, they meet Mr and Mrs Beaver who refer to Aslan. Who is Aslan? the children ask. He is of course the king, the lord of the whole wood replies Mr Beaver. Not a man, but a lion, the great lion. Is he safe? No. But he is good. Shirley would develop this theme of greatness and good later in her sermon.

Shirley told us that Rev Hugh Davidson's sermons were often questions, and followed the format asking 'Is our God too small'? What did we think the answer would be, if we asked the people of Penicuik? Referring to our reading form Paul's letter to the Romans, where he describes what God really is. God is the source of many things, His grace and goodness, but Shirley focussed on God's patience and encouragement, or endurance. How patient God was when Moses was driven to distraction in the desert, keeping his faith in God. Are we thankful that our God is so patient with us?

At this time of new beginnings we at St. Mungo's made new promises at John's induction, including to follow and serve Jesus Christ, and we have to keep them.

John returned at the end of the service to deliver the benediction.

Listen to how Shirley developed the theme and how we can move forward with John in our new beginning.



Thursday
10 August
John Urquhart Induction Service - 10 August
The Rev John Urquhart was officially inducted into his new charge at St. Mungo's on Thursday August 10th at 7.00pm. The Rev Neil Dougall led the service with members of the Presbytery joined by a congregation with members of for all the Penicuik churches, and Craigmillar Park.

St. Mungo's church was filled with a congregation from across Penicuik, Edinburgh and beyond. Presbytery was well represented with the lead team consisting of Rev Neil Dougall who would lead the service and formal induction, Rev Anikȯ Schütz Bradwell, preaching the sermon, and John McCulloch, Clerk of the Presbytery of Lothian.

Click on Full Story to read about this happy occasion.


Sunday
30 July
Can we tell right from wrong? - 30 July
Hugh preached his last sermon with us on Sunday 30 July, taking his theme from our New Testament readings earlier that morning. We heard the parables of the Mustard Seed, the Yeast, the hidden treasure, and the prearl. Hugh took the parables Jesus used in His teachings to explore what our world is like today, and are the parables still relevant? Can we still learn anything from them?

Opening with the current role of business ethics, using the banking industry to highlight our approach to right and wrong. People no longer have absolute standards, everything being relative. We now expect to reach our own conclusions, using our own rules, abandoning the moral standards of our predecessors, ignoring the signposts that have provided guidance in the past.

If we abandon the teachings of these parables, how do we know if we are improving and lifting the right, rather than the wrongs of society.

Christians have always tried to follow scripture to provide principles to follow in identifying what is right, the 'rules for living'. The rule book approach favoured by the pharisee's was complex, strict and inflexible.

The alternative is to follow a more flexible approach, as in the commandments, the beatitudes, Matthew and Mark, and perhaps Christs 11th commandment, to love one another as Christ loved us, not that we love our neighbour as we love ourselves.

The sermon explores Paul's letters to identify love, knowledge and insight, as the key elements in a confusing landscape. How to look at the world through Christ's eyes, and following His teaching.


Sunday
23 July
Revelation, baffling or encouragement? - 23 July
From last week's sermon, taken from the first book of the Bible, Genesis, Hugh took the last book, Revelation, as the theme for his sermon this Sunday.

From the puzzles of Genesis, the Adam and Eve story, Kane and Abel, Noah and the flood, etc, it does not come close to the 'weirdness' of the Revelation of John.

To most readers the book of Revelation is somewhat baffling and impenetrable. Hugh explores the book, as written by the prophet John, on an island of the west coast of Turkey at a time when God's will was not being done, a disappointing world. The book is in fact a letter, addressed to seven churches on the Turkish mainland, and designed to be read aloud in these churches.

We hear of John's vision of the regal throne room, the four priests that praise God day and night, the divine council of 24 'elders', or rulers, the 'government' of heaven.

Hear the full story as Hugh unlocks the book, and how we too are encouraged to follow God's will.

Sunday
16 July
What is the point in being here? - 16 July
Using the reading from Genesis, Hugh took us through the history of origins, addressing the questions asked throughout the ages, 'Why am I here?' and 'Who will remember me when I am gone?' 'Whats the point in being here?' This of course leads on to 'Why is anybody here? Why is anything here?'

Genesis explains why everything is here, namely that God has put us here, and the purpose for His creation. We are an important part of that. Ours is to understand why God put us here, even though it sometimes appears a challenging task. Could creation have been so much simpler? Why do we speak so many different languages? Would it not have been easier if we could all talk to each other in the same tongue?

Through the story of Abraham, and the children of Israel, Hugh walked us through some of the old testament stories, explaining the thinking of the authors of the books of Genesis, and Kings, showing how our weaknesses and frailties, similar to Abraham, Sarah, Isaac and Jacob, lying and cheating, which challenge us even today, every day.

Like the potter in Jeremiah who does not discard the failed pot, he returns the clay to start again until he achieves success. So too God, despite our weak and wayward traits, continues to remake us through the generations, to follow Him and become His faithful servant.

Sunday
9 July
Chaos, Greed, and Sin - 9 July
Hugh started his sermon by plunging us into chaos theory, causing a few startled looks, but cetainly grabbing everyone's attention. Something to do with random behaviour within systems governed by well known laws with known and predicatble consequences. So how does this fit in with todays scripture readings?

Gently easing us into the sermon Hugh took the example of weather forecasting, and just how difficult it is to predict when the climate is governed by well known laws of physics. Yet the weather seems to be a law unto itself, with a minor change in one part of the world creating a major upset somewhere else in the world. This led to exploring the root cause of the US mortgage crisis some 10 years ago, and the economic tornado that ensued. What really caused this? Was it the complex financial mechanisms created by smart young financiers, to boost their own commission and bonuses, without a care for the consequence? In other words good old fashioned greed!

But are we not told that morally greed is a sin, often followed by unintended and unwelcome consequences? Now we can see where Hugh is going.

Does the Bible give us any guidance? Hugh explained how God assures us that while chaos is around us, it will not overtake the world. Order will be maintained, chaos will not engulf creation. We have been given the role to subdue unruly elements intent on creating chaos.

The story builds on the readings of Adam, Eve, and the snake, from Genesis and Matthew where Jesus preaches 'Come to me and Rest'.

Sunday
2 July
Expectations of God - 2 July
Hugh took the story of Abraham from Genesis and his despair at his God who kept changing His mind. Surely God is supposed to be reliable, but how can you rely on anybody who says one thing yesterday, and the complete opposite today! God had raised Abrahams' hopes, providing a child for Abraham and Sarah, when they thought Sarah was well past child bearing age. When Isaac was born both were filled with a new hope.

Later God then asked Abraham to sacrifice his son Isaac, plunging Abraham into the blackest hopelessness. Why was God so heartless? God often does seem inconsistent. He loves the world, but it is a loveless place. He urges us to pray to Him, but seems to often ignore them.

He tells us that faith can move mountains, but seems weak compared to the world powers. Is there a disconnect between God and His creation? Hugh explores how Abraham came to terms with his bewiderment, and how he maintained his faith in God. We can all have our faith shaken in time of grief and trauma?

In the story of John the Baptist we heard how God sacrificed His own son Jesus to save the world, in the same as Abraham was asked of Isaac.

Sunday
25 June
Adventurous Faith - 25 June
Matthew's new testament gospel reading was taken by Hugh as his theme, explaining the structure of Matthews gospel, from Jesus's birth to death. Focusing on chapters 24 and 25 when Jesus talked to his disciples about the future, after he had gone. The trials and tribulations the world would encounter, and to 'Be Ready'.

Exploring one of the criteria for admission to the kingdom of heaven, whether we are fit or unfit. Have we been adventurous with our faith? The story of the rich man entusting his wealth to three servants. Two invested wisely and grew the wealth, while the third buried his share in the ground. The two who took the risk were welcomed back into their masters home, the other thrown out.

We are blessed with the treasure of Christian faith, and not to bury it. We must take our faith out into the community, exposing our faith to other faiths, or those with none. Take risks; that way you will see it grow.

He brought the message into our time, reflecting how our nation stands up to scrutiny, using the Grenfell Tower tragedy to illustrate his point.


Sunday
18 June
Love, faith, hope, and endurance - 18 June
Hugh took the subject of Love as covered by Paul in his letter to the Corinthians which we had just heard, describing love as patient and kind, not jealous boastful arrogant or selfish, or gloating. There is no limit to its faith hope and endurance.

In these four verses from Paul, he lists 15 characteristics of love. Hugh went on to describe some of theses attributes using President Abraham Lincoln and his political rival, Edwin Stanton who treated Lincoln with contempt. How Lincoln reacted to this onslaught unfolds, displaying love as patient and kind.

Hugh continued about love and religious people, describing some terrible sermons he had sat through, and a few that he had given, which raised light laughter. Hugh referred to Lorimers Auld Scots translation, which we have heard before, to further illustrate the characteristics of love.

The sermon was followed by the baptism of Brodie Henderson.

Sunday
11 June
Trinity Sunday - 11 June
Our Interim moderator, the Rev Yvonne Atkins, opened with a 'haunting question' - Who dreads Trinity Sunday More? The preachers who have to explain it to the congregations, or the congregations who have to listen to those sermons?

Yvonne continued with several amusing scenarios, which raised a few laughs from the congregation.

When we had settled down Yvonne delved into the explanation of the Holy Trinity contained in the creed of St. Athanasius, which has been used by Christian churches since the sixth century. It is the first creed in which the equality of the three persons of the Trinity is explicitly stated. Expanding the incomprehensibility of this trinity where there are not three, Father, Son and Holy Ghost but one eternal and incomprehensible. 'Clear, as mud'? Asked Yvonne.

Using further analogies, taking the three states of water, ice, liquid and vapour, where all states are still water. Similarly the three petal shamrock is another example, three petals one plant. The sermon builds on these examples in an intriguing tale, that displays the enormity of the 'Trinity', and why we should praise this everlasting presence.

Sunday
4 June
Pentecost - Sunday 4 June
Pentecost is the day the Spirit descended upon the apostles, and on which, under Peter's preaching, so many thousands were converted in Jerusalem.

Hugh theme took the role of Banks, where money from those with surplus money on deposit is loaned to those requiring money for immediate needs, with the Bank gaining interest on the transaction. He then looked back some 500 years to medieval times, where a serious shortage of 'goodness' worried the populace. The medieval church taught members that being 'very good' you went straight to heaven, but if you were 'very bad' you went straight to Hell.

However if you were neither very good, or very bad you would be sent to 'purgatory' after death. Only when you paid off your lack of 'goodness' would you be raised to heaven. The medieval church came up with the idea of a 'Goodness' Bank, or 'Treasury of Merits'. Heaven was full of saints with an abundance of 'goodness', so why not allow people to 'borrow' some, through an act of piety or a 'monetary gift' to the church to ensure they would have enough 'goodness' to be raised directly to heaven after death.

A monk called Martin Luther in 1517 was very unhappy about this 'pay for goodness' system, which eventually started the major reform in the church that followed.